20 Images
The Week in Photos: Oct. 8-14
Firefighters peer out of the New York building into which an airplane crashed Wednesday, killing New York Yankees pitcher Cory Lidle and his flight instructor, Tyler Stanger. Two floors were engulfed in flames, and burning debris rained down.
(Carolyn Cole / LAT)
Evelyn Hayes-Nation, 65, and Joseph Cohen take a demonstration ride on the MTA's Orange Line through North Hollywood. "I have no intention of giving up going places now that I don't drive," she says.
(Al Seib / LAT)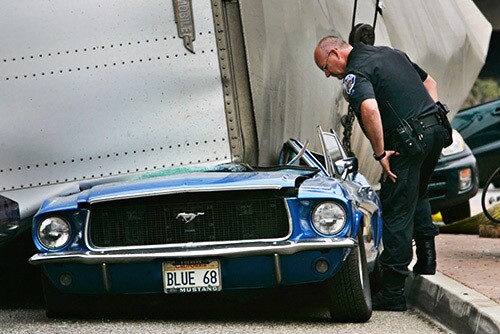 Officer Perry Fallon examines a 1968 Mustang that was crushed Monday when a big rig overturned on Lambert Road in Brea. Car owner Dale Bourgeois, who was hospitalized, said he had just left a Bible class when the crash occurred. Four others were injured, including the truck driver.
(Karen Tapia-Andersen / LAT)
Birlant Dokayeva holds her son Askhab, 2, in Grozny, Chechnya. Askhab was born healthy but later had a seizure and went into a coma. He is partially paralyzed, and doctors don't know why. The family says one doctor suggested putting him to sleep.
(Sergei L. Loiko / LAT)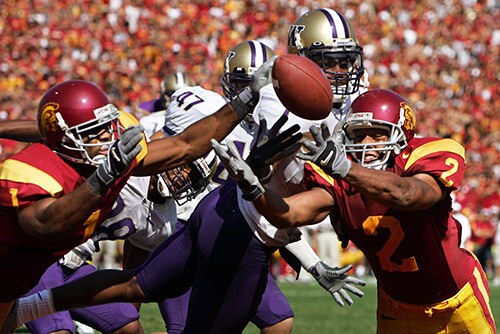 USC's Steve Smith (2), Patrick Turner (1) and Washington's C.J. Wallace can't corral a tipped pass in the end zone.
(Alex Gallardo / LAT)
Eddie Raut of Lakewood is among thousands watching indie rock and hip-hop bands at Saturday's Detour Festival, one of four street festivals and concerts in downtown L.A.
(Ken Hively / LAT)
Lindsey Jurca, 24, stretches before ascending the 75 floors of the US Bank Tower in downtown L.A. last Friday. The annual race is a rare opportunity for the public to see the rooftop view from the West Coast's tallest building.
(Mel Melcon / LAT)
A worker walks past artwork on the River Ranch produce processing plant on Abbott Road in Salinas. The spinach scare is only the latest bad news for the biggest city in Monterey County. It is also the least affordable city in the U.S., with the biggest gap between wages and home prices.
(Stephen Osman / LAT)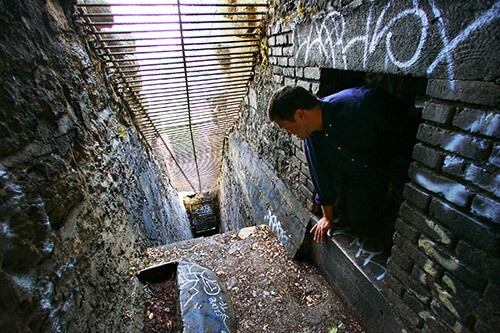 Harry Medved, author of Hollywood Escapes, looks inside an old zoo cage that's now been turned into a picnic area.
(Ken Hively / LAT)
The Dodgers' Russell Martin gives his best effort, but Mets shortstop Jose Reyes is still able to complete a double play Saturday in the second inning of Game 3 of the National League Playoffs.
(Wally Skalij / LAT)
Flames and smoke from the location where an airplane crashed into a 50-story condo near 71st Street and York Avenue in New York on Wednesday.
(Dax Gardner / AP)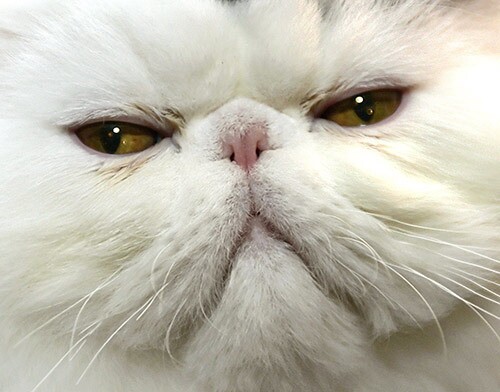 A white Persian cat poses for the camera during the press preview of the Fourth Annual CFA Iams Cat Championship hosted by the Cat Fanciers' Association. The competition will be held at Madison Square Garden in New York on Oct. 14-15.
(Timothy A. Clary / Getty Images)
Lawmakers from South Korea's main opposition Grand National Party shout a slogan and hold signs denouncing North Korea's announced nuclear test at the National Assembly in Seoul.
(Lee Hee-ryul Yonhap / AP)
A staff member of the Japan Meteorological Agency notes seismic readings on a graph that indicate a possible nuclear explosion by North Korea. By studying the "seismic pulse," officials have usually been able to rule out natural phenomena.
(Katsumi Kasahara / AP)
The ancient Greek Parthenon temple, atop the Acropolis hill overlooking Athens, is framed by lightning bolts during a thunderstorm in the Greek capital Monday. Greece has experienced stormy weather since the weekend, with two regions now placed in a state of emergency because of flood-related problems that damaged homes and disrupted transport.
(Ares Messinis / Getty Images)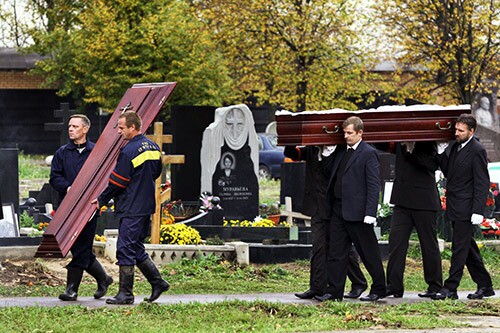 The funeral procession for investigative journalist Anna Politkovskaya was tinged with worry about Russia's future. "Who is next? This is the question asked today by thousands of journalists and progressive people in general," said a writer.
(Sergei L. Loiko / LAT)
Bolivian state-employed miners plug their ears while waiting for a dynamite detonation Tuesday. Last week a two-day battle between rival bands of miners in La Paz claimed 16 lives. Bolivian President Evo Morales was being widely criticized for failing to immediately quell the violence.
(Dado Galdieri / AP)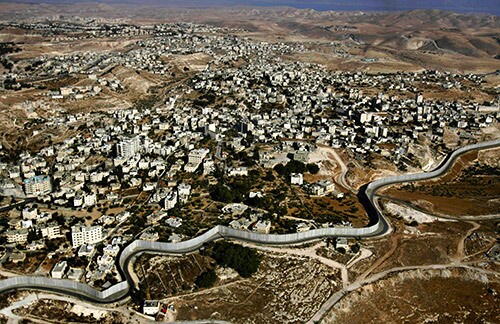 A separation barrier divides Israel's Jewish and Palestinian areas. The area has been the scene of clashes between Palestinians and Israeli military forces in recent weeks. Israel says the barrier is necessary for its security while Palestinians say it is a land grab.
(Emilio Morenatti / AP)
A visitor stands on a sand dune in the Taklimakan Desert, one of the world's largest, located in northwest China's Xinjiang Uygur Autonomous Region.
(Eugene Hoshiko / AP)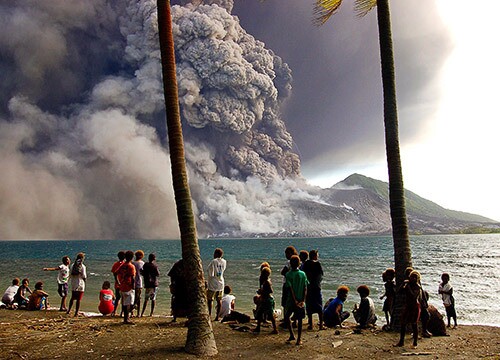 Evacuated Matapit Islanders watch the Tavurvur volcano from safety Saturday. The violent eruption sent ash and rocks over the already devastated city of Rabaul on New Britain Island in Papua New Guinea.
(Bruce Alexander / Getty Images)