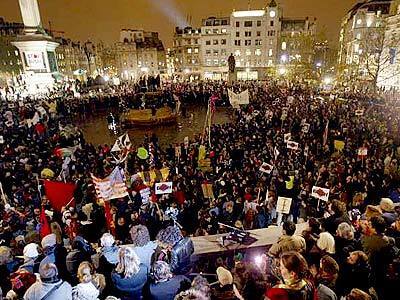 5 Images
Protests in London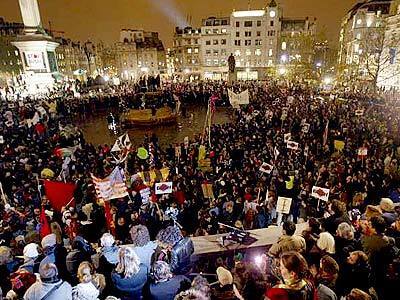 A large crowd of anti-war and anti-Bush demonstrators gathers in Trafalgar Square in London.
(AP)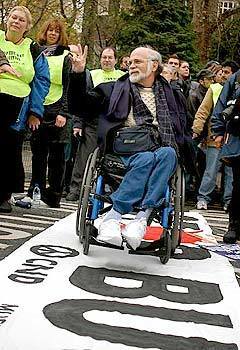 U.S. peace activist and Vietnam veteran Ron Kovic rolls his wheelchair over a banner condemning President Bush before demonstrators began their march through the streets of central London.
(AFP / GETTY IMAGES)
Anti-Bush protesters follow line of police officers in London.
(AP)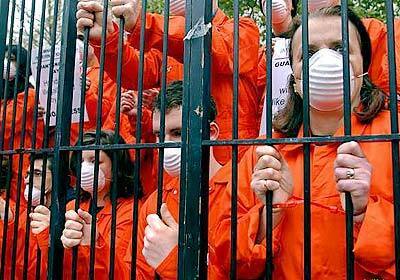 Demonstrators dressed as Guantanamo Bay detainees kneel behind bars during a protest in London.
(AFP)
A Muslim woman props up a placard stating "I am not a terrorist" as she joins demonstrations against Bush's visit to London.
(AFP)