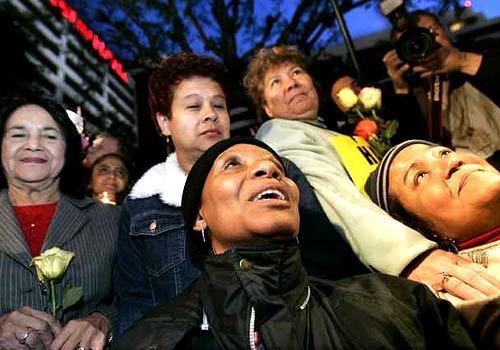 19 Images
The Week in Photos: Dec. 10-16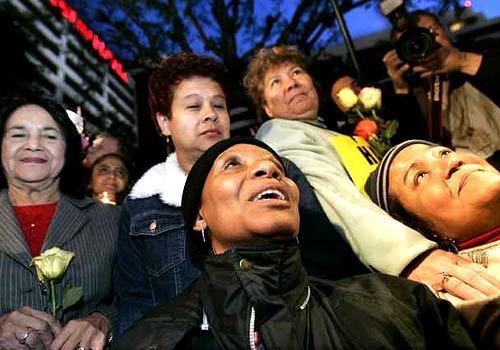 In the last minutes of their weeklong fast, hotel workers Regla Soto, 54, center, and Alma Romero, 50, look up as L.A. Mayor Antonio Villaraigosa congratulates them for their sacrifice. The protest was against an area hotel bid to overturn the expansion of the city's "living wage" law to airport hotels.
(Don Bartletti / LAT)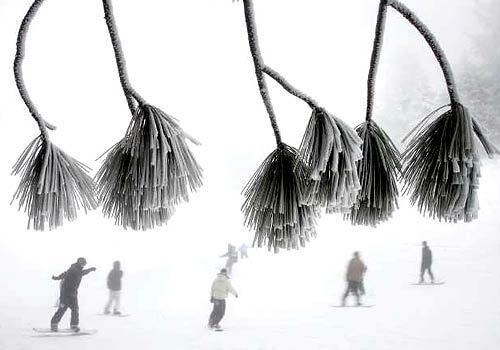 Snowboarders at Bear Mountain resort take advantage of the 4 to 5 inches of fresh powder that had fallen in the Big Bear area through Sunday morning. The resort had expected only a trace.
(Rick Loomis / LAT)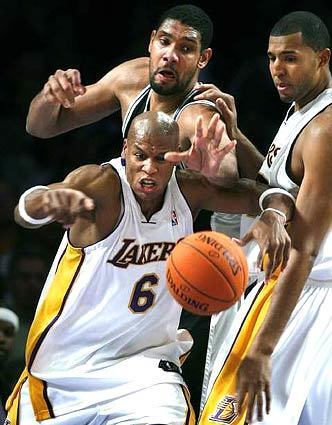 Lakers Maurice Evens and Brian Cook prevent Tim Duncan from getting the ball in the third quarter at the Staples Center this week. The Lakers beat the Spurs 106-99.
(Wally Skalij / LAT)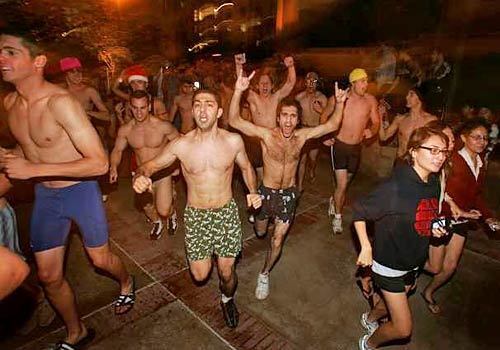 Several hundred UCLA students participate in the Undie Run. Four times a year during finals week, students gather to run through campus in their underwear. The 4-year-old tradition continued on Wednesday at midnight.
(Spencer Weiner / LAT)
Nicole Draper drives in the car with her husband, Mike, and 16-month-old twins Nick, left, and Nate, right. Last winter, doctors at UCLA's Mattel Children's Hospital gave Nick a new heart — and Nate surprised everyone by recovering on his own from a rare heart disease that nearly killed them both.
(Anne Cusack / LAT)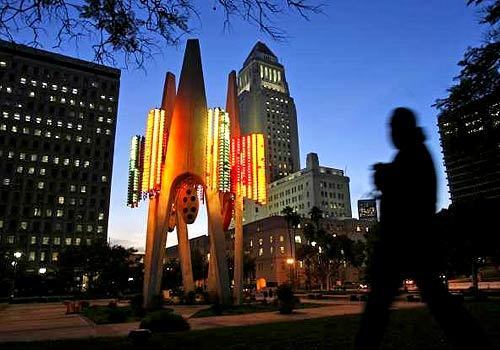 Officials lighted the Triforium in the Los Angeles Mall on Wednesday. The $925,000 sculpture, built in 1975 by artist Joseph Young, contains 1,494 hand-blown Italian-glass prisms. Over the decades, the controversial sculpture has been more of a lightning rod than a towering symbol of culture.
(Myung J. Chun / LAT)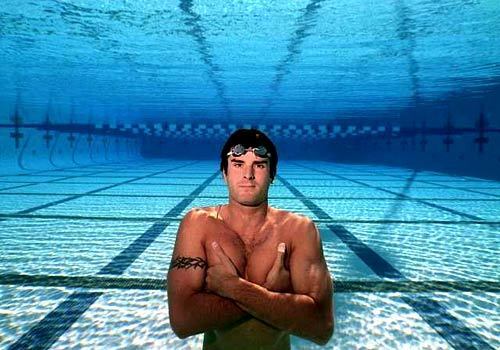 Irvine swimmer Kicker Vencill was suspended for two years after steroids were found in his urine. Although his vitamin supplements were contaminated, arbitrators said he was still at fault. Anti-doping authorities are receiving more scrutiny for saddling athletes with what some believe are overly strict punishments, often based on debatable evidence.
(Allen J. Schaben / LAT)
Alexanda Kovary, 11, left, Paula Dowdell, 8, center, and Margaret Campbell, 11, of the Celtic Gold Academy of Irish Dance practice their dance steps as the afternoon sunlight illuminates the old military building in San Pedro, one of 45 artists studios at the Angels Gate Cultural Center.
(Allen J. Schaben / LAT)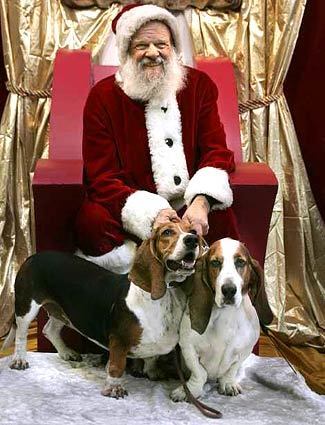 Basset hounds George, right, and Gracie pose for the camera as they have their picture taken with Santa Claus Mike Prichard.
(Anne Cusack / LAT)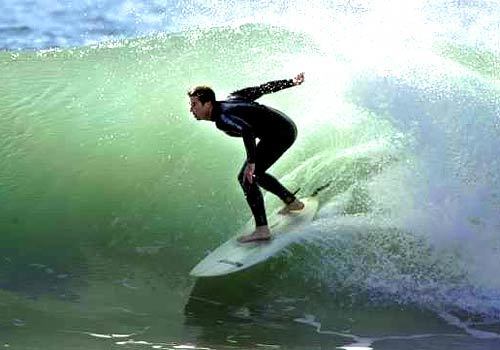 Surfers take advantage of waves of up to 10 feet last Saturday near 32nd Street in Newport Beach.
(Glenn Koenig / LAT)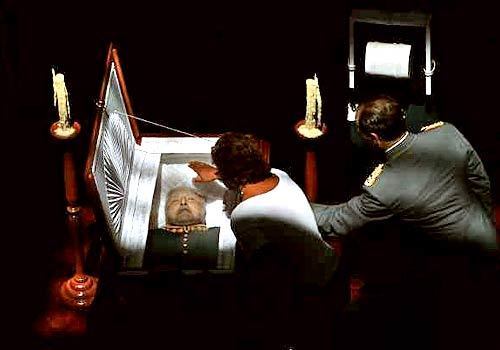 A supporter of former military ruler Gen. Augusto Pinochet reaches down to touch Pinochet's coffin during his wake at the Military Academy in Santiago, Chile on Monday.
(Marcelo Hernandez / AP)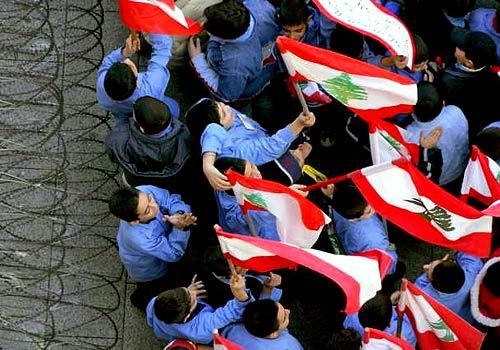 School children in Beirut wave Lebanese flags on the thirteenth day of an open-ended protest meant to force the resignation of Lebanese Prime Minister Fuad Saniora.
(Matt Dunham / AP)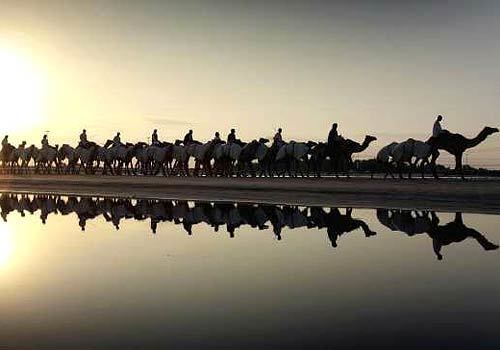 As the sun sets in Dubai, a train of camels passes by a large expanse of water left by recent rains.
(Chris Jackson / Getty Images)
Supporters hold images of Lebanese Prime Minister Fuad Saniora as they greet him, second left, before he addressed supporters at Government House in central Beirut.
(Matt Dunham / AP)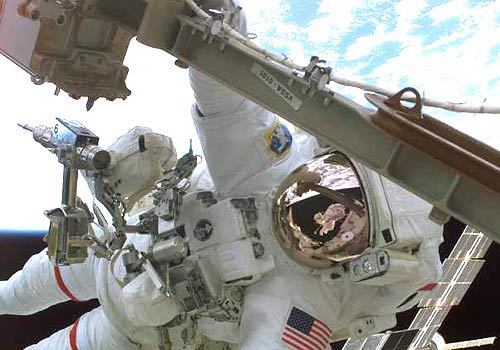 Discovery astronaut Robert L. Curbeam Jr. participates in the mission's first of three planned sessions of extravehicular activity (EVA) as construction resumes on the international space station. A power tool, attached to Curbeam's spacesuit, floats at left.
(NASA / AP)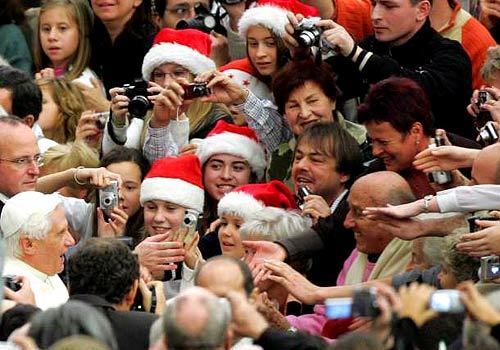 Pope Benedict XVI greets the crowd as he met in Italy with Israeli Prime Minister Ehud Olmert, who invited the pontiff to visit the Holy Land. It was reported that Benedict said he would at a time to be determined later.
(Alessia Giuliana AFP/Getty Images)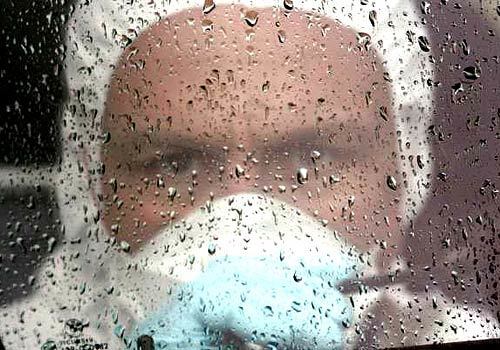 An employee of the German Federal Criminal Police Office wears protective clothing as he secures evidences on a car in Haselau, Germany. The operation was part of the investigation into the poisoning of former Russian spy Alexander Litvinenko.
(Roland Magunia AFP/Getty Images)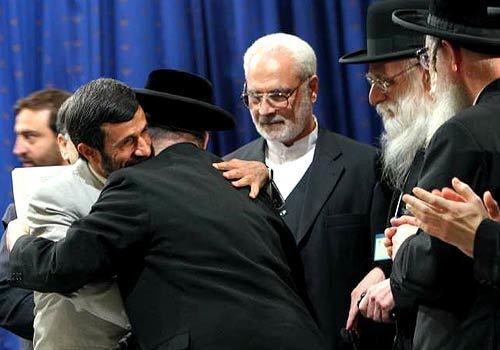 Iranian President Mahmoud Ahmadinejad embraces anti-Zionism Rabbi Yisroel Dovid Weiss, of Monsey, N.Y., at the start of a conference on the Holocaust. Participants of the Tehran conference questioned whether the Holocaust took place.
(Hasan Sarbakhshian / AP)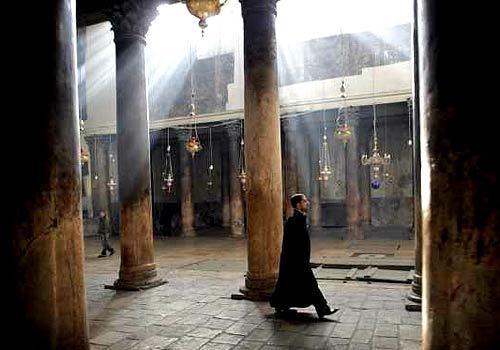 An Orthodox priest walks past pillars in the the Church of the Nativity, traditionally believed to be the birthplace of Jesus Christ, in the West Bank town of Bethlehem.
(Emilio Morenatti / AP)