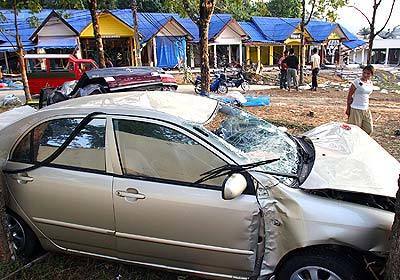 10 Images
Tsunami Aftermath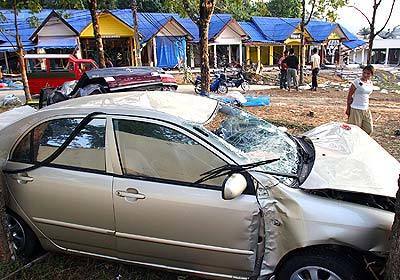 A damaged Nang Thong resort at Khao Lak beach in Thailand's Phang Nga province.
(Vinai Dithajohn / EPA)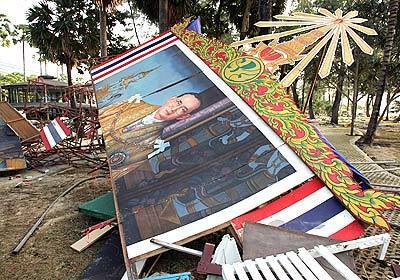 A broken painting of the King of Thailand, Bhumibol Adulyadej, rests in the debris left by Sunday's tsunami in Phuket, Thailand.
(Paula Bronstein / Getty Images)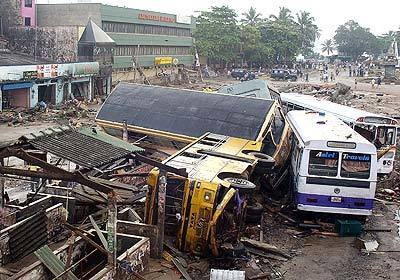 The destroyed central bus terminal in Galle, Sri Lanka, after tsunami tidal waves lashed more than half of the country's coastline.
(Sena Vidanagama AFP/Getty Images)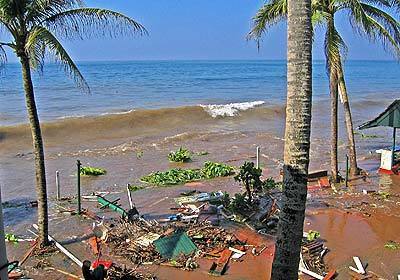 Waves inundate a hotel along the beach at the popular holiday resort town of Hakkeduwa in southern Sri Lanka after a devastating tsunami hit the island nation.
(Mike Nelson / EPA)
Boats lie on a road after being washed up from the sea by a tsunami that hit the Galle district on the southwestern coast of Sri Lanka on Sunday.
(Jimin Lai AFP/Getty Images)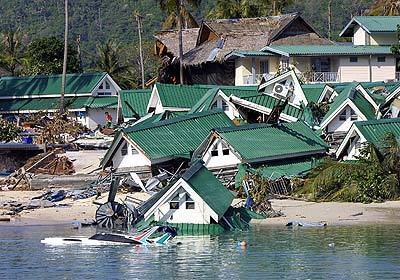 Dozens of gift shops that once stood by the beach on Phi Phi island in southern Thailand were destroyed by Sunday's tsunami.
(Roslan Rahman AFP/Getty Images)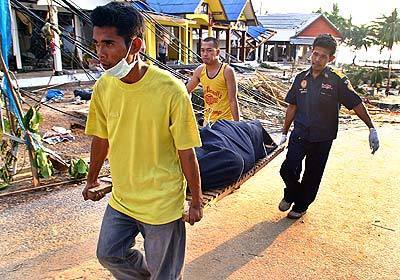 Thai rescue workers remove a body at Nang Thong resort in Phang Nga province near Phuket province.
(Vinai Dithajohn / EPA)
Devastation at the Patong Beach resort on the island of Phuket, Thailand.
(Barry West / EPA)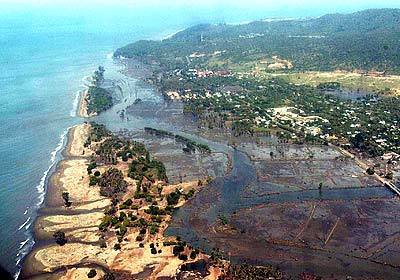 The coastal outskirts of Banda Aceh, capital city of Indonesia's Aceh province, were still waterlogged a day after the tsunami hit.
(Enwaer Xinhua / AP)