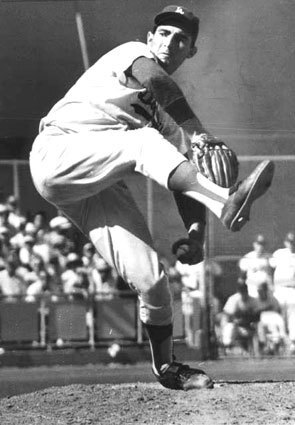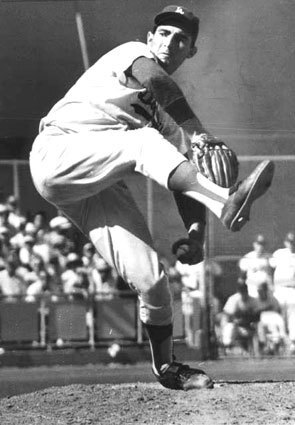 In 1966, Dodger pitcher and future Hall of Famer Sandy Koufax, left, refused to play unless he received a salary of more than $100,000.
(Ben Olender / LAT)
John McKay won the first of four national championships in 1962, but the late USC coach may have taken as much satisfaction in his 10-5-1 record against UCLA. In this 1962 photo, McKay is carried off the field by Trojan football players after beating Norte Dame 25-0.
(Al Monteverde / LA Times)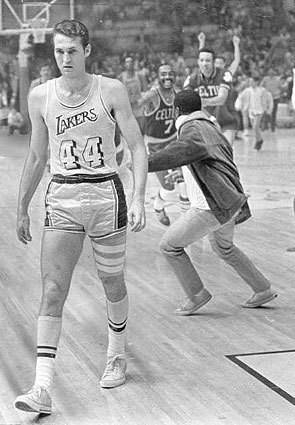 Laker Jerry West walks off the court in disgust after the Boston Celtics beat L.A. in Game 7 to win in the 1969 NBA Championship. West, who was named series MVP, scored 42 points in the 108-106 loss. It was the first and only time in NBA history that a finals MVP went to a member of the losing team.
(LA Times)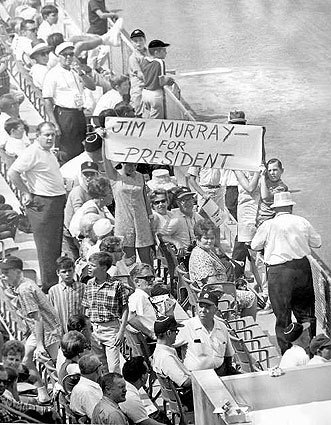 No matter what he wrote, Times columnist Jim Murray always drew a reaction from the citizens of Los Angeles. Usually one who drew the ire of fans in cities he knocked, Murray, won the adoration of Anaheim at the 1967 MLB All-Star Game for a column he wrote that was unusually complimentary.
(LA Times)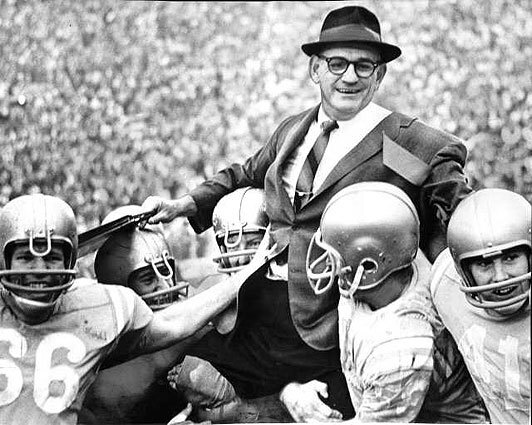 TRIUMPHANT
UCLA players hoist Coach Tommy Prothro onto their shoulders after the fifth-ranked Bruins won the 1966 Rose Bowl, 14-12, in an upset over top-ranked Michigan State. Prothro also coached the Los Angeles Rams.
(Joe Kennedy / LAT)
From left, Maury Wills, Sandy Koufax and Willie Davis celebrate after Koufax pitched a perfect game to help the Dodgers win the 1965 World Series.
(Lou Mack / LAT)
Jerry West leads the Laker offense in this 1966 game against Philadelphia.
(LA Times)