Cars drive down 6th Street past a Yahoo! billboard in San Francisco.
(David Paul Morris, Getty Images)
Microsoft founder Bill Gates, left, and Yahoo CEO Jerry Yang.
(Associated Press)
The Yahoo logo is seen in New York.
(Mark Lennihan, Associated Press)
Yahoo CEO Jerry Yang gives a keynote address at the Consumer Electronics Show (CES) in Las Vegas.
(Paul Sakuma, Associated Press)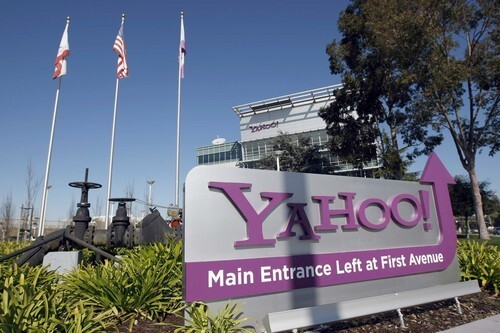 Flags fly behind a Yahoo sign at the company's headquarters in Sunnyvale, Calif.
(Erin Lubin / Bloomberg News)