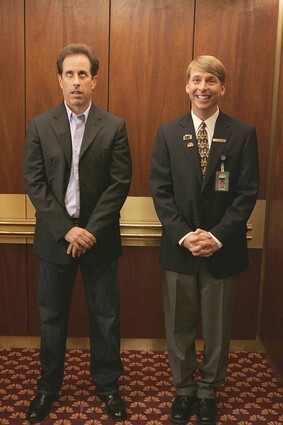 11 Images
2007 Best & Worst: Cameos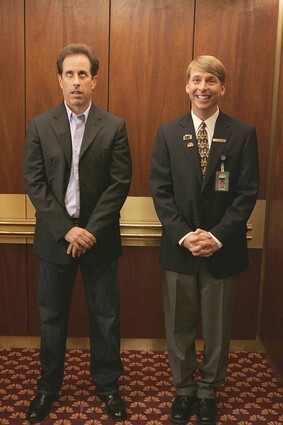 By Deborah Netburn, Los Angeles Times Staff Writer
As the year rushes to a close, it's time to sift through the mountains of pop culture detritus that have piled up on our computers and in our brains over the last 12 months. Let's try to figure out what worked, what didn't and what's best forgotten by New Year's Day.
Ah, the celebrity cameo. Applied correctly, the appearance of a major star in a minor role serves as a sly wink from director to audience. It's subtle. It's fun. But used incorrectly, it's the equivalent of the tasteless name-drop -- a gratuitous display of a filmmaker's friends in high places.
In a year of films peppered with guest appearances, here are our picks for best and worst:
(Chris Haston / NBC Universal)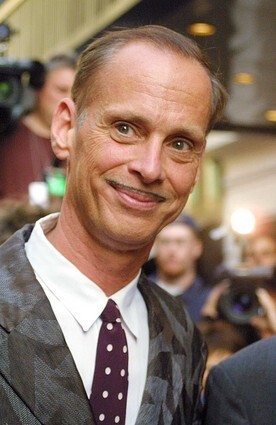 Most necessary: John Waters in 'Hairspray'
We showed up at "Hairspray" this summer slightly indignant that the film was made at all. As huge fans of the John Waters' original, we worried that this sunnier, musical version would embarrass us and tread on the memory of the movie that made Rikki Lake a star. But when we saw creepy John Waters show up briefly as a Baltimore flasher in the opening number, we calmed down and prepared to enjoy ourselves. Clearly, respect to the master was being paid.
(Tina Fineberg / Associated Press)
Most Over-Hyped: Keith Richards in 'Pirates of the Caribbean: At World's End'
When the first "Pirates" film came out in 2004, the oft-repeated story was that Johnny Depp agreed to play Jack Sparrow only if he could model the character on a drunken Keith Richards. And so by the time the third "Pirates" film came out this year we were all in on the joke when the real Richards played Depp's dad. But the father-son scene was more fun to think about than actually watch. Sitting through a turgid action plot for hours and waiting for an addled Rolling Stone to pop up for a minute or two is at the top of our summer worst list.
(Matt Sayles / Associated Press)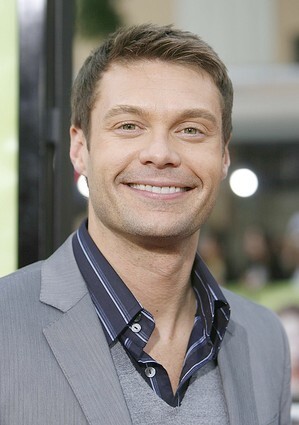 Funniest: Ryan Seacrest in 'Knocked Up'
Ryan Seacrest's brief appearance in "Knocked Up" had all the elements of a great cameo:
1. It was unexpected (He's not a member of the Apatow clan).
2. It wasn't a stretch (what's more natural than Seacrest preparing for an interview on "E!"?).
3. It was hilarious (he had the fake nervous breakdown that we all assume he must have, but we never see because no one works harder than Seacrest). In other words, Seacrest up! "Knocked Up."
(Charley Gallay / Getty Images)
Most secret: Cate Blanchett in 'Hot Fuzz'
Don't remember the Oscar-nominated actress in this film? (Neither did we). That's because technically, you never see her. She plays the forensic psychologist ex-girlfriend of the main character, working in a crime scene completely covered in a white suit with only her eyes visible. The film's director Edgar White told reporters that he hired a heavyweight actress to play that role because he thought it would be funny and "it will annoy the studio."
(Tracey Nearmy / EPA)
Cruelest: Bill Murray in 'The Darjeeling Limited'
You knew who would star going into it -- Wes Anderson regulars Owen Wilson, Jason Schwartzman, Adrien Brody. You knew what it was about, dysfunctional brothers on a dysfunctional train trip through India. But then the film began and there was Bill Murray in a cab, then running to catch the train. "Holy cow!" (pun intended), you think. "Bill Murray is in this movie?" Then Brody runs past Murray and catches the train. The train slowly pulls out of the station leaving Murray adrift in the dust.
(Anne Cusack / Los Angeles Times)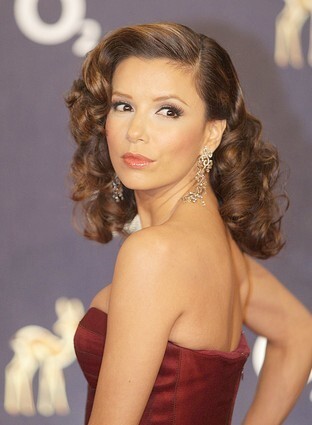 Easiest to miss: Eva Longoria in 'The Heartbreak Kid'
The Farrelly brothers have a history of casting friends and acquaintances in small roles. Whether Eva Longoria is one or the other is unknown. But we do know that if you gave up on this much-maligned flick before the final scene then you missed one of the film's few surprises: the desperate housewife herself standing on a Mexican beach looking pretty and vapid. Not worth the price of admission, but the "Housewives" can apparently find more homes to live in than the ones on Wisteria Lane.
(Torsten Silz / AFP / Getty Images)
Most unsurprising: Tom Hanks in 'The Simpsons Movie'
The celebrity guest star has become a hallmark of the show's 18-year run on television. So we suppose if you are going to make a jumbo-sized "Simpsons" film, that would be the best time to get an outsized movie star to make an appearance. And really, these days who is bigger, and more A-List than Tom Hanks? Hollywood's "nicest guy" (or at least his voice) appears in a commercial paid for by the U.S. government promoting a blown-up Springfield as an alternate tourist attraction to the Grand Canyon. Very nice indeed.
(Kevin Winter / Getty Images)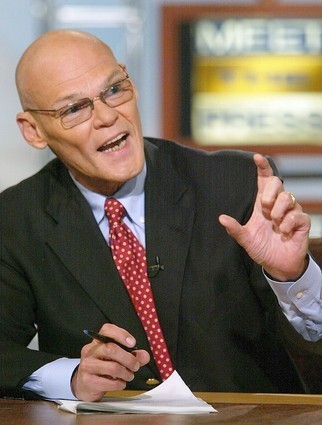 Most unsurprising surprise: James Carville in 'The Assassination of Jesse James by the Coward Robert Ford'
Political advisor and bantering, bald-headed James Carville has made several cameo appearances in movies -- as a debater in "Old School" and alongside Senator John McCain in "Wedding Crashers" -- so we shouldn't be surprised to see him show up in "The Assassination of Jesse James" as Governor Crittenden. And yet, we were surprised. Because he was in period costume but he was still playing himself. We think if Carville's really going to pursue a career on the silver screen, he should reach a little beyond his comfort zone of shady Southern politicians and lawyers.
(Alex Wong / Getty Images)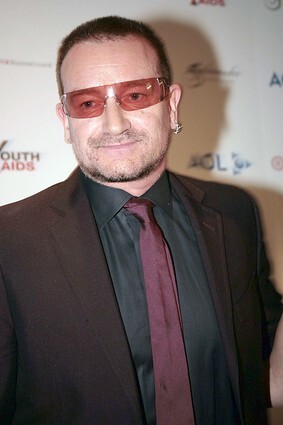 Most annoying: Bono in 'Across the Universe'
We know Bono does really great work for the world, and we are grateful and happy that he can carry the world's burdens on his shoulders. But we also find too much sanctimoniousness to be a little annoying, and for some reason, we found him especially annoying as a hippy shaman-ish bandanna-wearing counterculture guru named Dr. Robert in this Julie Taymor film. Not that the movie wasn't a feat of imagination. Mark Friedberg's production design and the hundreds of elaborate setups blew our minds, and we really liked T.V. Carpio as "Prudence" and Martin Luther as "JoJo."
(Nancy Ostertag / Getty Images)
Worst: Jerry Seinfeld in '30 Rock'
We're cheating a little bit here—yeah, this is TV, not film—but Seinfeld showed up on the first episode of "30 Rock" to promote his film "Bee Movie," so we figure it's close enough. Besides, it was so gratuitously bad and awkward and specifically promotional and overhyped that it merits a mention on this list. Worst Cameo Ever. Or at least of 2007. C'mon, Jerry.
(Joerg Koch AFP / Getty Images)