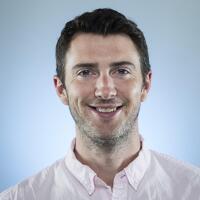 David Undercoffler
writer
David Undercoffler no longer works for the Los Angeles Times. Previously, he was an auto writer. Primarily responsible for reviewing new cars, he also covered industry news, auto shows, classic cars, and anything else the motorized world of Southern California had to offer.
Latest From This Author
Ignore the part about zero to 60 in 2.95 seconds. Instead, check out the price.

The Mercedes-Benz C 350e is the tip of a very big iceberg.

I wasn't scared until they lashed me into the cockpit. Then I was terrified.

Lexus will debut an all-new RX crossover at the New York Auto Show, the automaker confirmed on Friday.

Kia's next generation Optima sedan is headed to New York.

Toyota's youth-oriented Scion brand will double down on luring in new customers with the introduction of two new models.

BMW is plugging in to efficiency in a new way with the announcement of the X5 xDrive40e.