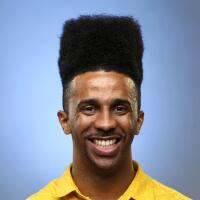 Dexter Thomas is from San Bernardino and is a PhD candidate in East Asian studies at Cornell University. He has taught media studies and Japanese and is writing a book about Japanese hip-hop. Thomas began working in new media as a student director of programming at KUCR-FM (88.3), independently producing podcasts as well as music and news programs. He has written for several outlets internationally on topics as diverse as Internet and youth culture, social justice and video games. He left The Times in 2016.
If you've looked at Hillary Clinton's Instagram account lately, you might have noticed that the comment section is full of people mourning her death, posting "RIP Hillary."

When "Grey's Anatomy" actor Jesse Williams took to the BET Awards stage Sunday to accept this year's humanitarian award, he stunned the Microsoft Theater audience and those watching at home with a passionate speech about, among other pressing issues, the Black Lives Matter movement.