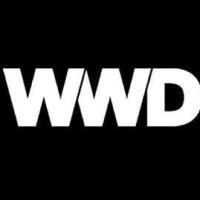 Sharon Edelson | WWD
Latest From This Author
Jenna Lyons has landed. The former executive creative director of J.

It's been called fashion's sexiest calendar.

Papal robes from the Sistine Chapel sacristy, many never seen outside of the Vatican, will be part of "Heavenly Bodies: Fashion and the Catholic Imagination," the new exhibit at the Metropolitan Museum of Art's Costume Institute, opening Thursday.

Gender equality has long remained a hot-button issue.

Lauren Conrad has always approached LC Lauren Conrad, the collection she launched in 2009 at Kohl's, with the idea of designing pieces that fill her own personal needs.

Suspend disbelief — at your own peril.

Do we need another hero? Uniqlo apparently thinks so.

Nike today is launching the Fe/Nom bra, the first apparel product to use Flyknit technology, which until now has been reserved for footwear.

Santiago Barberi Gonzalez, president and creative director of Nancy Gonzalez, the luxury handbag firm he founded with his mother, died Friday.

Wal-Mart is getting even more serious about fashion.