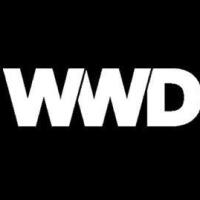 Tiffany Ap | WWD
Latest From This Author
Within three short years, direct-to-consumer shoe brand Allbirds, has gained a cultlike following for its footwear made of natural materials like wool and eucalyptus, and now sugarcane can be added to that list.

It's not yet been a full year since singing legend Céline Dion launched her eponymous bag and accessories line, but after an initial launch in North America, the brand is mapping out ambitions to cultivate the Asian market.

Guests who attended a Hypebeast party on Oct. 20 have reported painful burns and eye injuries, including concern over potential long-term damage to their vision, after being exposed to improper lighting at the streetwear site's Club Sorayama pop-up.

Chinese actress Yang Mi, one of the country's biggest stars, is the face of an exclusive Michael Kors capsule collection at DFS.

KFC's fast-food fashion is selling like hot cakes.

Are we getting to peak Kendall Jenner?

Sotheby's is no stranger to the rare, beautiful or historic.