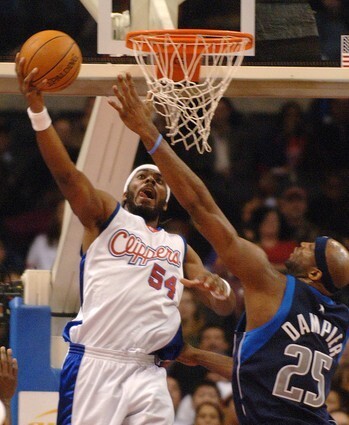 5 Images
Clippers vs. Mavs Jan. 20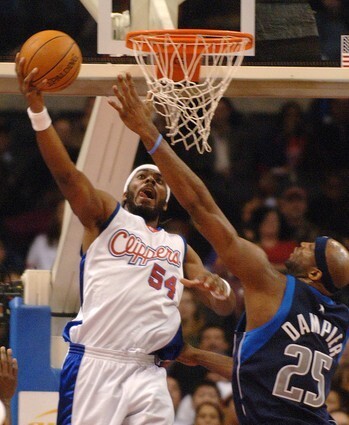 DAMPIER WILCOX
BACKDOOR:
Erick Dampier, right, gets his hands in the net as Los Angeles Clippers' Chris Wilcox takes a shot during the first quarter.
(Matt A. Brown / AP)
CLIPPERS KAMAN
WHO'S OPEN?:
Chris Kaman looks to get rid of the ball against Dallas Mavericks' Erick Dampier.
(Matt A. Brown / AP)
xx
STRIPPED:
Clipper center Chris Kaman, center, has the ball stripped away from him by Dallas Maverick Dirk Nowitzki.
(Richard Hartog, Los Angeles Times)
xx
DOUBLE-TEAMED:
Clippers Sam Cassell, left, and Elton Brand defend as Dallas Maverick Jason Terry goes to the basket and comes up empty.
(Richard Hartog / LAT)
xxx
MINE:
Clipper Sam Cassell, left, tries, but he can't steal the rebound away from Dallas Maverick Dirk Nowitzki during first half.
(Richard Hartog / LAT)