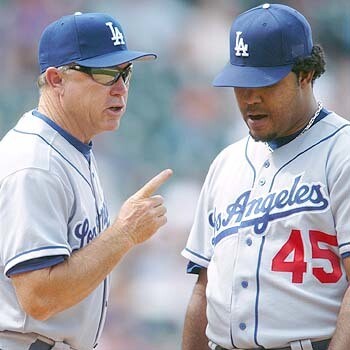 3 Images
Dodgers vs. Rockies - 09/19/04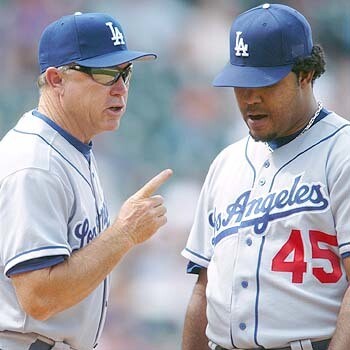 Los Angeles Dodgers pitching coach Jim Colborn, left, makes a point to starting pitcher Odalis Perez during a conference after Perez gave up hits to the first two Colorado Rockies batters.
(David Zalubowski / AP)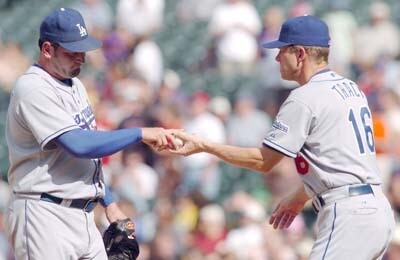 NO RELIEF:
Giovanni Carrara, left, gave up five runs in the seventh inning before Dodger Manager Jim Tracy removed him.
(David Zalubowski / AP)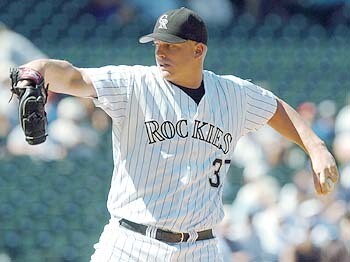 Colorado Rockies starting pitcher Joe Kennedy delivers a pitch to Dodgers batter Cesar Izturis in the first inning of the Rockies' 8-1 victory. Kennedy held the Dodgers in check for seven innings on the way to improving his season mark to nine victories against six losses.
(David Zalubowski / AP)