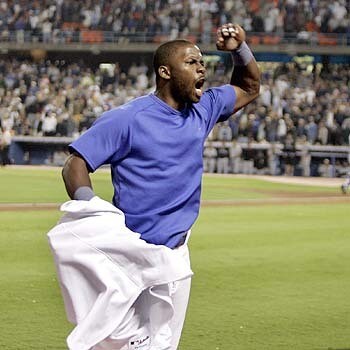 3 Images
Dodgers vs. Rockies, Sept. 28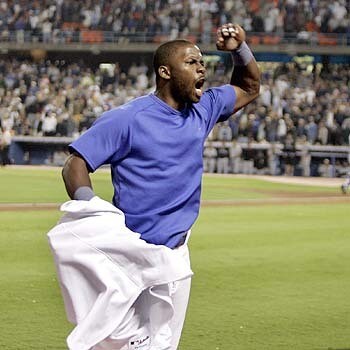 Dodger right fielder Milton Bradley yells at fans after being ejected in the 8th inning at Dodger Stadium after throwing a plastic bottle into the stands. A fan threw the bottle onto the field one play after Bradley dropped pinch-hitter Mark Sweeney's liner with the bases loaded, allowing two runs to score and giving the Rockies a 3-0 lead.
(Gina Ferazzi / LAT)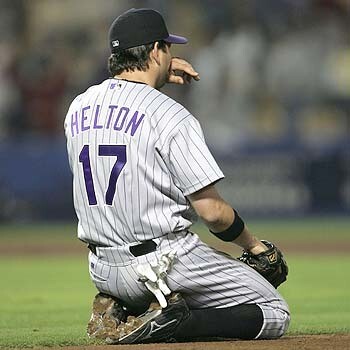 Colorado Rockies first baseman Todd Helton lingers on his knees after his unsuccessful diving attempt to stop the game winning single by Dodger Steve Finley.
(Stephen Dunn / Getty Images)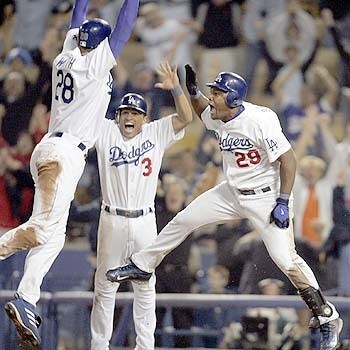 Dodgers Adrian Beltre, right, and Cesar Izturis, middle, celebrate as Jason Werth crosses home plate to give the Dodgers the 5-4 win in the bottom of the 9th inning against the Rockies.
(Gina Ferazzi / LAT)