10 Images
Best and worst festival acquisitions
"The Blair Witch Project"
Hits
'The Blair Witch Project'
Artisan Entertainment paid $1.1 million for the faux documentary at 1999's Sundance Film Fesitval. Made for only $60,000, the movie went on to scare up worldwide ticket sales of more than $240 million.
(Haxan Films)
"March of the Penguins"
Bought by Warner Independent at 2005's Sundance fest for $1 million, the nature flick not only won the best documentary Oscar but also grossed more than $106 million worldwide.
(Jerome Maison / Warner Independent)
"Bowling for Columbine"
Before Michael Moore was a media magnet, United Artists snapped up the filmmaker's gun documentary at 2002's Cannes festival for $1.5 million. "Columbine" took the documentary Oscar and sold more than $21 million in tickets.
(Alliance Atlantis)
"Little Miss Sunshine"
Fox Searchlight paid a Sundance record $10.5 million for the 2006 road comedy. It won two Academy Awards -- original screenplay and supporting actor -- and grossed more than $97 million worldwide.
(Eric Lee / Fox Searchlight Pictures)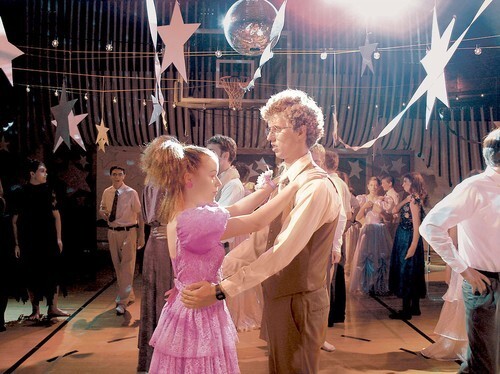 "Napoleon Dynamite"
Fox Searchlight paid $5.5 million for this tiny movie at 2004's Sundance. "Dynamite" launched director Jared Hess ("Nacho Libre"), actor Jon Heder ("Blades of Glory") and grossed a sweet $44.6 million.
(Aaron Ruell / Fox Searchlight Pictures)
Flops
"Happy, Texas"
Still the industry poster child for a festival fiasco, Miramax shelled out $10.2 million for this 1999 Sundance comedy. The tears far outnumbered the laughs when it didn't even gross $2 million.
(Miramax)
"Trust the Man"
Never heard of it? Join the club. Fox Searchlight paid more than $5 million for this dramedy at Toronto in 2005. The David Duchovny film barely grossed $1.5 million.
(K.C. Bailey / Fox Searchlight)
"The Castle"
Miramax paid $6 million for this 1998 Sundance comedy. It grossed a measly $860,000.
(Emmanuel Santos / Miramax Films)
"The Spitfire Grill"
Castle Rock Entertainment paid a then-record $10 million for this Sundance drama in 1996. The sizzle didn't translate from Park City to the multiplex, as the film didn't pass $13 million at the box office.
(Eric Lee / Castle Rock Entertainment)
"Harsh Times"
Upstart distributor Bauer Martinez shelled out $4 million for the Christian Bale cop movie in Toronto in 2005. The film barely passed $3.5 million at the box office, and Bauer Martinez didn't even pay the film's makers the $4 million it owed.
(Jim Sheldon / MGM)