12 Images
2007 Best & Worst: Viral videos
By Deborah Netburn, Los Angeles Times Staff Writer
As the year rushes rapidly to a close, it's time to sift through the mountainous kilobytes of pop culture detritus that have piled up on our computers and in our brains over the past 12 months. Let's try to figure out what worked, what didn't and what's best forgotten by New Year's Day.
We believe that a time will come when the Internet will be a clearinghouse of well-written, cleverly conceived, professionally produced video. However, looking back at the videos that we watched this year we feel that particular time has not yet come.
This year, the Internet videos that we passed around were mostly poorly shot snippets of celebrities acting crazy, regular people acting crazy, and crazy people going crazy about celebrities. (LEAVE BRITNEY ALONE!) Here's the best and worst of the most viral videos of 2007.
(YouTube.com)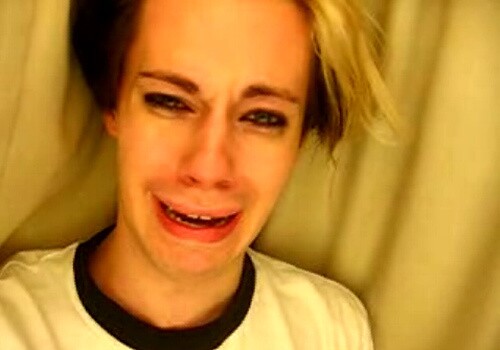 Leave Britney Alone
Synopsis:
Viewed more than 18 million times (and played endlessly on CNN), this video of a Southern teen with a slight speech impediment asks but one thing of the world at large: "LEAVE BRITNEY ALONE!"
Choice quote:
"Anyone who has a problem with her, you deal with me!"
Why we watched it:
Young Chris Crocker, who subsequently landed his own television deal, seemed even more insane than the head-shaving pop princess herself.
(YouTube.com)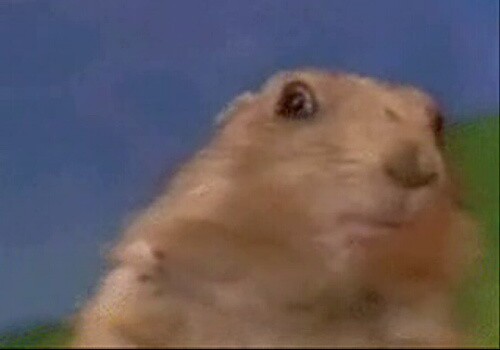 Dramatic Look (prairie dog-style)
Synopsis:
A five-second video, clipped from a Japanese TV show, in which a prairie dog turns around and flashes a dramatic look.
Choice quote:
The prairie dog doesn't say anything (it can't talk!) but the music is very dramatic. (Dum, dum, dummmmmmm).
Why we watched it:
It may be only five seconds long, but there's so much in there! Those eyes! That mouth! The terrified look!
(YouTube.com)
The Landlord
Synopsis:
The video that put Adam McKay and Will Ferrell's FunnyOrDie website stars Ferrell as a down-and-out man who gets in a fight with his tough-talking, foul-mouthed landlady named Pearl, who happens to be a 2-year-old toddler.
Choice quote:
"You'll be evic-vic!" (Evicted)
Why we watched it:
If like us, you've watched this video more than 15 times since it aired this summer, you may find it hard to remember just how funny it was the first 10 times. But a tough-talking baby plus Ferrell equals hilarity. For the first time, we got a taste of what will happen when the professionals inevitably take over.
(FunnyOrDie.com)
David Hasselhoff eats a hamburger, drunk
.
Synopsis:
David Hasselhoff shirtless and drunk is just barely capable of eating a hamburger while lying on a white-carpeted floor. His 16-year-old daughter films the depressing scene and implores him not to get any more alcohol or he'll be "fired from the show." ("The Producers" in Las Vegas).
Choice quote:
Hasselhoff's daughter: "Dad, you need to promise me you aren't getting alcohol tonight."
Why we watched it:
Because we love to wallow in other people's misery? (Honestly, we didn't like this video that much).
(YouTube.com)
Miss Teen South Carolina answers a question, such as
...
Synopsis:
Lauren Caitlin Upton, the South Carolina contestant in the Miss Teen USA pageant responds in gibberish to the following question: "Recent polls have shown one-fifth of Americans can't locate the U.S. on a world map. Why do you think this is?"
Choice Quote:
"…because some people out there don't have maps and I believe our education like such as in South Africa and the Iraq and everywhere such as…"
Why we watched it:
Because it is endlessly fascinating. Nothing she says makes sense, but she continues to answer the question with poise -- glancing around at both sides of the audience, just as she had been trained.
(YouTube.com)
John Stamos' Australian tour
Synopsis:
A series of videos in which a "jet-lagged" John Stamos makes the rounds of the Australian television circuit giving bizarre interviews and slurring his speech.
Choice quote:
"You know, we fly here for free to promote the show and this genius… Jeffrey Downey… took a shot at me in the papers today for being tired. And you know why he did that? Because he has a small penis."
Why we watched it:
Because we'll never turn away when celebrities lose their cool.
(YouTube.com)
Paula Abdul does an interview with Fox
Synopsis:
Paula Abdul sways and stumbles her way through an interview with two local newswomen to promote the return of "American Idol."
Choice quote:
"How about a lot of you coming in? It's a wild party where you are!"
Why we watched it:
When the clip was first put on YouTube (immediately after it aired in January 2007) we hoped it was a glimpse of the Abdul insanity that would come in the '07 season of "Idol." But Abdul was relatively mellow, and so over the coming months we had no choice but to return to this clip to see crazy Abdul in action.
(YouTube.com)
Prison inmates' 'Thriller' video
Synopsis:
1,500 Philippine prisoners at the Cebu Detention and Rehabilitation Center perform a choreographed dance to Michael Jackson's "Thriller."
Choice bit:
Our favorite scene is the final dramatic interlude when the halter-wearing transvestite gets attacked by the orange-clad zombies.
Why we watched it:
Because, like the best of YouTube videos, it is unbelievable that it exists.
(YouTube.com)
Tay Zonday's 'Chocolate Rain'
Synopsis:
25-year-old non-professional singer Tay Zonday sings an original composition — "Chocolate Rain" — in a recording booth, occasionally ducking jerkily away from the microphone.
Choice quote:
At the beginning of the video, Zonday uses white subtitle-esque text to explain why he keeps moving away from the mic: "I move away from the mic in order to breathe in."
Why we watched it:
Everything about this video is weird — Zonday's bizarre deep baritone that sounds vaguely robotic, the way he keeps ducking away from the mic, the faces he makes while singing, the '80s-sounding electric piano in the background. And also because John Mayer spoofed it on "Best Week Ever."
(YouTube.com)
Sherri Shepherd not sure if the world is flat
Synopsis:
While having a conversation about evolution on "The View," Sherri Shepherd says she has been too busy raising her children and putting food on the table to consider whether or not the world is flat.
Choice quotes:
Whoopi Goldberg: "Is the world flat?" Sherri Shepherd: "I don't know." WG: "What do you think?" SS: "I never thought about it Whoopi… I'll tell you what I've thought about, how I'm going to feed my child…" Barbara Walters: "Well you can do both…"
Why we watched it:
Because hearing that in the 21st century a grown woman is unclear on whether the earth is flat or round is not enough. This is one of those clips that needs to be seen to be believed.
(YouTube.com)
Beyonce takes a spill at a concert in Florida
Synopsis:
In grainy video footage taken by audience members at a Beyonce concert in Orlando, the singer attempts the tricky task of singing, head-banging and walking down a flight of stairs at the same time -- and falls on her face.
Choice bit:
The best part is Beyonce picking herself off the floor without missing a beat.
Why we watched it:
We're always looking for proof that Beyonce is indeed human.
(YouTube.com)