12 Images
Ashley Tisdale: Life in pictures
Ashley gets discovered
Ashley Tisdale was just 3 years old when a talent agent spotted her at a New Jersey shopping mall. Soon enough, she was appearing in numerous commercials and singing in "Les Miserables" on Broadway.
(Myung J. Chun / Los Angeles Times)
Life in L.A.
Ashley packed up and moved to Los Angeles, but fame and fortune didn't happen overnight. "I did pilots for network shows on NBC and ABC, and they didn't go," Ashley told Media Village. "So I've had my time where the stuff wasn't popular and wasn't great. I've worked really hard to get to where I am."
(WireImage.com)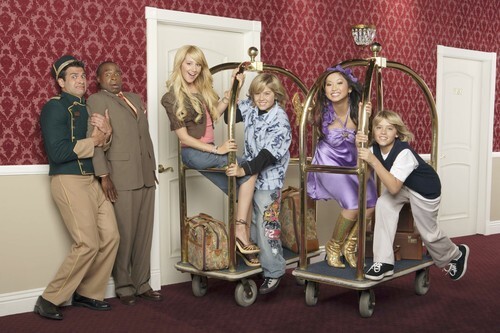 Ashley gets a taste of 'The Suite Life'
In 2005, Ashley joined the cast of the Disney Channel's "The Suite Life of Zack and Cody" as the intelligent and zany Maddie Fitzpatrick.
(Craig Sjodin / Disney Channel)
The rest is history
Ashley's relationship with Disney continued when she was cast as the cruel and bratty Sharpay Evans in the 2006 Disney TV movie "High School Musical." "I love playing the mean girl," Ashley told MTV.com.
Ashley also starred in two sequels to "High School Musical." After the success of "High School Musical," the sequel, "High School Musical 2," became the most-watched basic cable program in history.
(Adam Larkey / Disney Channel)
But what I really wanna do is sing
Despite her rapidly rising star, Ashley found time to record and release her debut album, "Headstrong." She wrote three songs on the album.
Ashley got her music out there with a mall tour, a la Avril Lavigne. "It's a really great way to be out there and hang out with your fans," Ashley told MTV.com.
(Disney Channel)
Sorry, fellas: She's taken
Ashley is dating Jared Murillo, a backup dancer she met on the "High School Musical" tour.
(WireImage.com)
Ashley's new look
In late 2007, Ashley elicited mixed responses when she debuted a new nose. Ashley told People magazine that she only went under the knife to correct a deviated septum. "I really think natural is more beautiful," she said. "This was not about changing me. I am comfortable with myself."
(Kenny Crookston / Getty Images)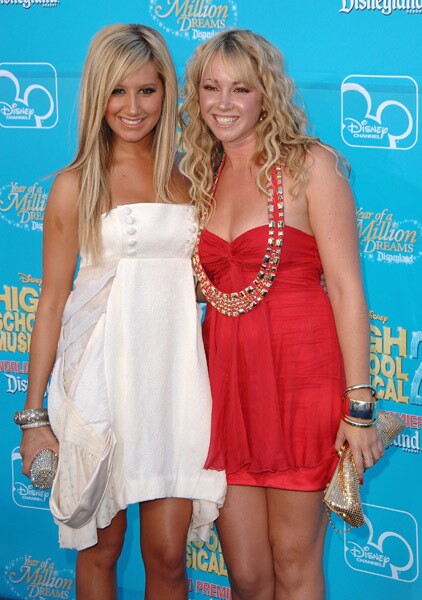 Family matters
Ashley's older sister, Jennifer Tisdale, is also an actress. She appeared in 2007's "Bring It On: In It to Win It."
"Ashley's my younger sister, so I'm very protective of her," Jennifer told OK! magazine. "She's my best friend. I call her when I'm in trouble, I call her when I need advice, we go shopping together, we go to the gym together. It's supportive and awesome."
(WireImage.com)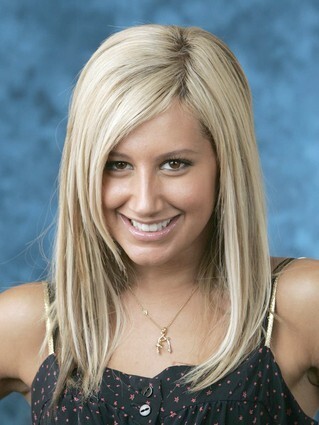 Young Hollywood
Sure, she lives in L.A., but Ashley insists that she's "not very Hollywood."
The rising starlet told OK!, "I really don't want to be known for who I'm with and what I'm doing. I really want to be known for my work, and that's mainly it. I'm not into the whole people following me around all the time."
(Myung J. Chun / Los Angeles Times)
Ashley's style
A self-professed fashionista, Ashley loves designer duds and casual clothing alike. "I dress up so much for work that when I'm not working, I like laying low and wearing sweats," Ashley told OK!. "I really like jeans and a T-shirt, but if I'm going out somewhere with friends for dinner, I'll totally dress up. My style can be totally random, from vintage to surfer. It just depends on how I'm feeling that day."
(WireImage.com)
Good-girl values
Ashley has no problem being a role model for young girls because she is a good girl by nature.
"My mother was a big role model for me because she doesn't drink and doesn't smoke," Ashley told MTV.com. "So growing up, I was never really interested in that. I have fun being myself, hanging out with my friends, kayaking, going surfing."
(WireImage.com)
What's next?
Unlike many starlets, Ashley told Star Scoop that TV, not film, is her first passion. "I love TV," she gushed. "My goal is to win an Emmy one day, not an Oscar."
(WireImage.com)