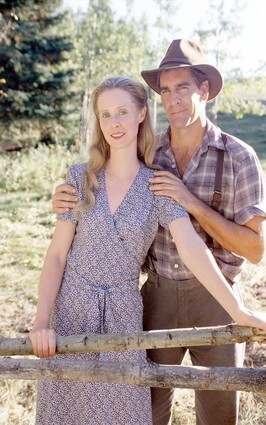 8 Images
Cynthia Nixon: Life in pictures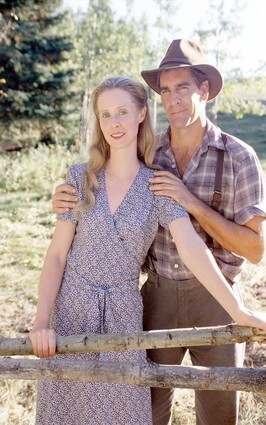 Extracurricular activities
During college, most students spend their downtime perfecting the art of the keg stand. During her time at Barnard, however, Cynthia juggled performances in two Broadway shows: Tom Stoppard's "The Real Thing" and David Rabe's "Hurlyburly."
(Pictured with Scott Bakula in CBS' "Papa's Angels")
(Tony Esparza / CBS)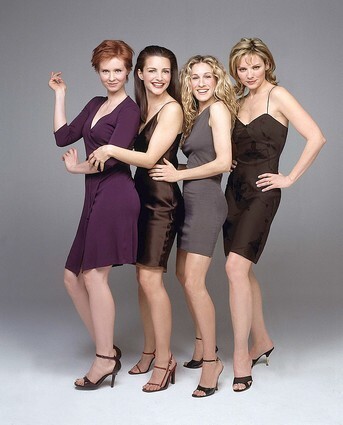 And then there was 'Sex'
When Cynthia was cast as Miranda on "Sex and the City" in 1998, she became a household name. On the series, Cynthia played a redheaded, career-oriented single mother. Emmy voters must have liked what they saw because they gave Cynthia the award for supporting actress in a comedy series.
(Patrick DeMarchelier / HBO)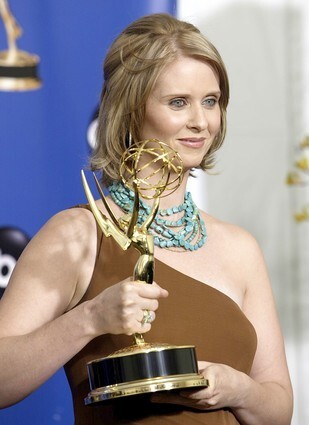 Cynthia can't stay out of the hospital
After her award-winning stint in "Sex" wrapped in 2004, Cynthia was all about the hospital shows. She appeared on "ER" and "House" in 2005.
(Ricardo DeAratanha / Los Angeles Times)
Mother of two
Cynthia and her longtime beau Danny Mozes have two children together. By all appearances, they were a solid couple.
(WireImage)
Cynthia's secret
Then in 2004, it came out that Cynthia had been involved in a year-long relationship with someone other than Danny Mozes -- oh yeah -- and that "someone" happened to be a woman.
At least that's how Cynthia described it to New York Magazine: "I never felt like there was an unconscious part of me around that woke up or that came out of the closet; there wasn't a struggle, there wasn't an attempt to suppress. I met this woman, I fell in love with her and I'm a public figure."
(pictured with a pair of Rockettes)
(Dave Allocca / Associated Press)
No more running
When the news about her new girlfriend came out, Cynthia accomplished the impossible: she persuaded the press that there was nothing worth reporting.
"I feel like there was an enormous temperature spike, where I was on the front page of two daily papers," Cynthia told New York Magazine. "They almost put me on the cover of People magazine. And then it died. Because there wasn't really anything to say. I can't remember in what context they tell people this, but if someone is chasing you, stop running. And then they'll stop chasing you."
(Jennifer S. Altman / For the Times)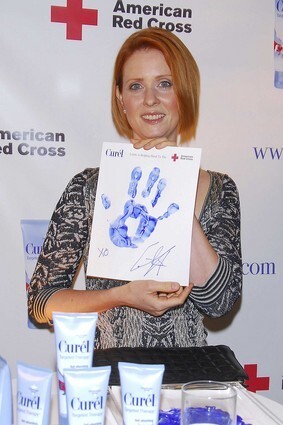 Cynthia the activist
Cynthia is involved with a group focused on improving the public school system. As she told Education Update Online: "With the middle-class movement away from the public schools, funding has dropped significantly. I think that needs to be addressed."
(Tractenberg & Co. / Associated Press)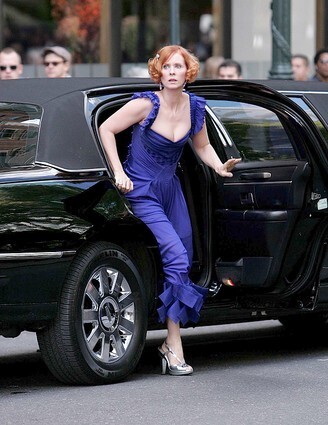 'Sex' on the silver screen
"Sex and the City" fans can breathe a collective sigh of relief: The movie comes out in 2008.
All of the main female characters are back and the men have signed on too. Break a leg, Cynthia!
(James Devaney / WireImage)