10 Images
Natalie Portman: Life in pictures
Young Natalie
Young Natalie
Natalie Portman was 10 years old when a talent scout spotted her at a pizza parlor and asked her if she'd like to be a model. Self-assured young Natalie said she'd rather act.
(Gauthier, Robert, xx)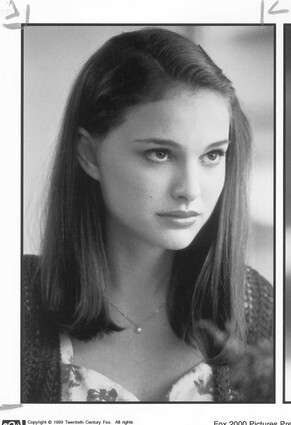 Big-screen beginnings
Big-screen beginnings
In 1994, Natalie kicked off her film career with a role in "The Professional." "Beautiful Girls" followed in 1996, and Natalie received rave reviews for her role in the film. A critic for the New York Times wrote: "Portman, a budding knockout, is scene-stealingly good even in an overly showy role."
(LS·Lorey Sebastian/Fox, xx)
Versatile actress
Versatile actress
Natalie's career blazed on, and she appeared in films as varied as Woody Allen's "Everyone Says I Love You" in 1996 and "Star Wars: Episode II – Attack of the Clones" in 2002.
(Lucasfilm, LTD, xx)
Curtain up
Curtain up
In 1997, Natalie took to the stage to star in "The Diary of Anne Frank" on Broadway.
(JM¥Joan Marcus, xx)
Beautiful brainiac
Beautiful brainiac
In 2003, Natalie graduated from Harvard with a bachelor's degree in psychology. She also co-wrote two research papers that were published in scientific journals and she speaks several languages. She even lectured about terrorism at Columbia University.
(Peter Kramer, Associated Press)
Another side of Natalie
Another side of Natalie
In 2004, Natalie teamed up with Julia Roberts, Clive Owen and Jude Law to play a stripper in "Closer." The racy role won Natalie a Golden Globe for best supporting actress and an Oscar nomination.
(Stephen Goldblatt, xx)
Natalie's causes
Natalie's causes
Natalie is an animal lover and a vegetarian. She even created a line of vegan shoes and made a documentary about endangered gorillas in Rwanda.
Natalie has also loaned her famous face to Bloom syndrome, pediatric AIDS and the Foundation for International Community Assistance. "Maybe I can go into politics once I'm too ugly for Hollywood," the activist joked to Time.
(Kirk McKoy, Los Angeles Times)
Love life
Love life
Relentlessly private Natalie refuses to discuss the men in her life, but she has been linked to Jake Gyllenhaal, Hayden Christensen, Zach Braff and Gael García Bernal.
(K.C. Bailey, xx)
Branching out
Branching out
After years in front of the camera, Natalie is changing things up by writing, directing and launching her own production company, Handsomecharlie Films.
(MANUEL H DE LEON, xx)
Sense of humor
Sense of humor
Not only is she smart, but the woman has a sense of humor. Natalie poked fun at her goody-goody image in a hilarious "Saturday Night Live" skit, in which she raps about her life of drinking and fighting.
Despite her "SNL" appearance, however, Natalie rarely appears in comedic roles. "I would love to," she told Time, "but it is difficult to find something where the woman is funny without endorsing frivolous girldom. I love chick flicks, but I hate the fashion obsession and always wanting to get married at the end -- that really bugs me."
(Sean Gallup, Getty Images)