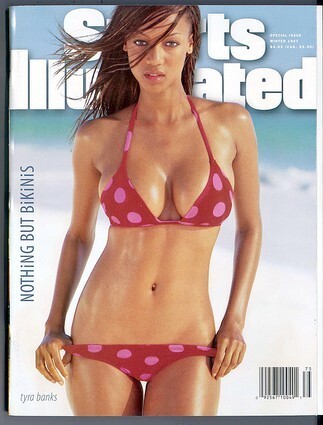 9 Images
Tyra Banks: Life in Pictures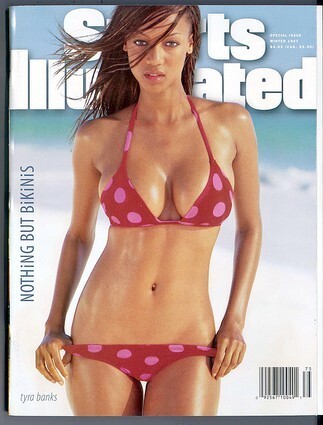 Tyra Banks
Model
Tyra Banks lent her famous face to everything from Chanel to Got Milk? She strutted down runways in Milan and Tokyo. She graced the cover of Sports Illustrated. Then, in 2005, Tyra called it quits. She wanted to focus on other pursuits. Or maybe she just got hungry.
(Sports Illustrated)
Acting
Tyra played bit parts on various shows, including "The Fresh Prince of Bel-Air" and "Felicity."
Among other movies, Tyra starred alongside Lindsay Lohan in "Life-Size," in which she played a doll that comes to life. Here, she's pictured alongside Bill Bellamy in "Love Stinks."
(Independent Artist)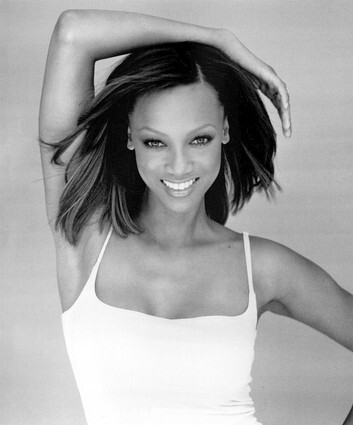 Music
After shaking her body in music videos for Michael Jackson and George Michael, Tyra released her own single and music video, "Shake Ya Body." The single was so poorly received that Tyra decided not to release her album, "T.Y.R.A."
()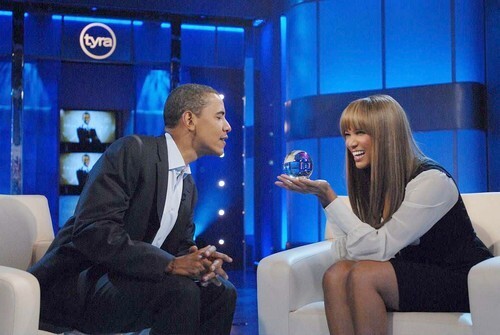 Hostess
Then Tyra found her niche. She became the hostess of two hit shows: "America's Next Top Model" and "The Tyra Banks Show."
The slogan of "The Tyra Banks Show" is "Every woman has a story ... and it happened to Tyra too."
Tyra was a really hot version of Everywoman. She was a hipper version of your best friend. And America ate her up.
Pictured: Banks in October, 2007, with Sen. Barack Obama on "The Tyra Banks Show."
(Warner Bros.)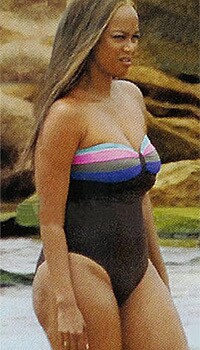 The photo that started it all
The drama started when a tabloid ran an unflattering picture of Tyra in a bathing suit. The caption read, "America's Next Top Waddle." Tyra was incensed.
(Screenshot: www.hollywoodbackwash.com)
"America's Next Top Waddle" strikes back
In response to the cruel caption, Tyra posed on the cover of People in a red bathing suit; the caption read, "161 lbs. I STILL FEEL HOT."
An article inside the magazine stated that Tyra "is having a lot more fun these days eating the pancakes off a friend's plate at IHOP than trying to fit into designer sample sizes."
(Screenshot: www.people.com)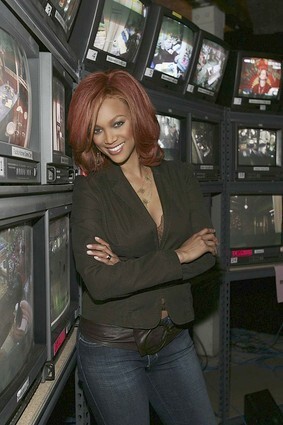 'So What?'
Next, Tyra outfitted her entire studio audience in red bathing suits like the one she wore in People. Like Tyra, each member of the audience had her weight printed across her chest.
With this, Tyra launched her "So What?" campaign, which encouraged women not to obsess over their imperfections.
(CBS)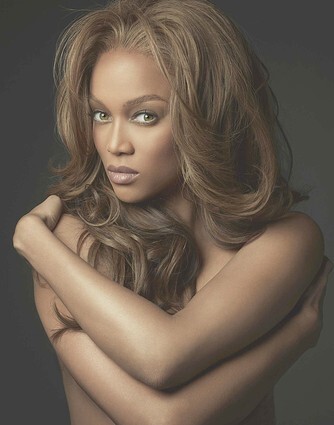 Fans react
Many of Tyra's fans were empowered by the campaign. One woman in the audience stood up and declared, "My thighs rub together when I walk. … So what?"
Some viewers, however, found the show offensive. One blogger criticized Tyra for interviewing a 120-pound woman: "[Tyra] could have shown America what real women with real overweight issues struggle with. Not some cute little girl who can still wear a bikini."
(The CW)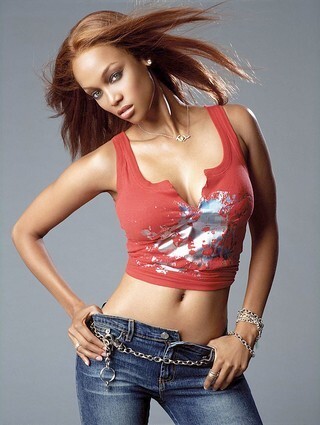 'So What' revised
Well, it turned out that the "So What" campaign didn't mean "So what if I'm fat?"
It actually meant, "So, what can I do to drop 30 pounds?"
(CBS)