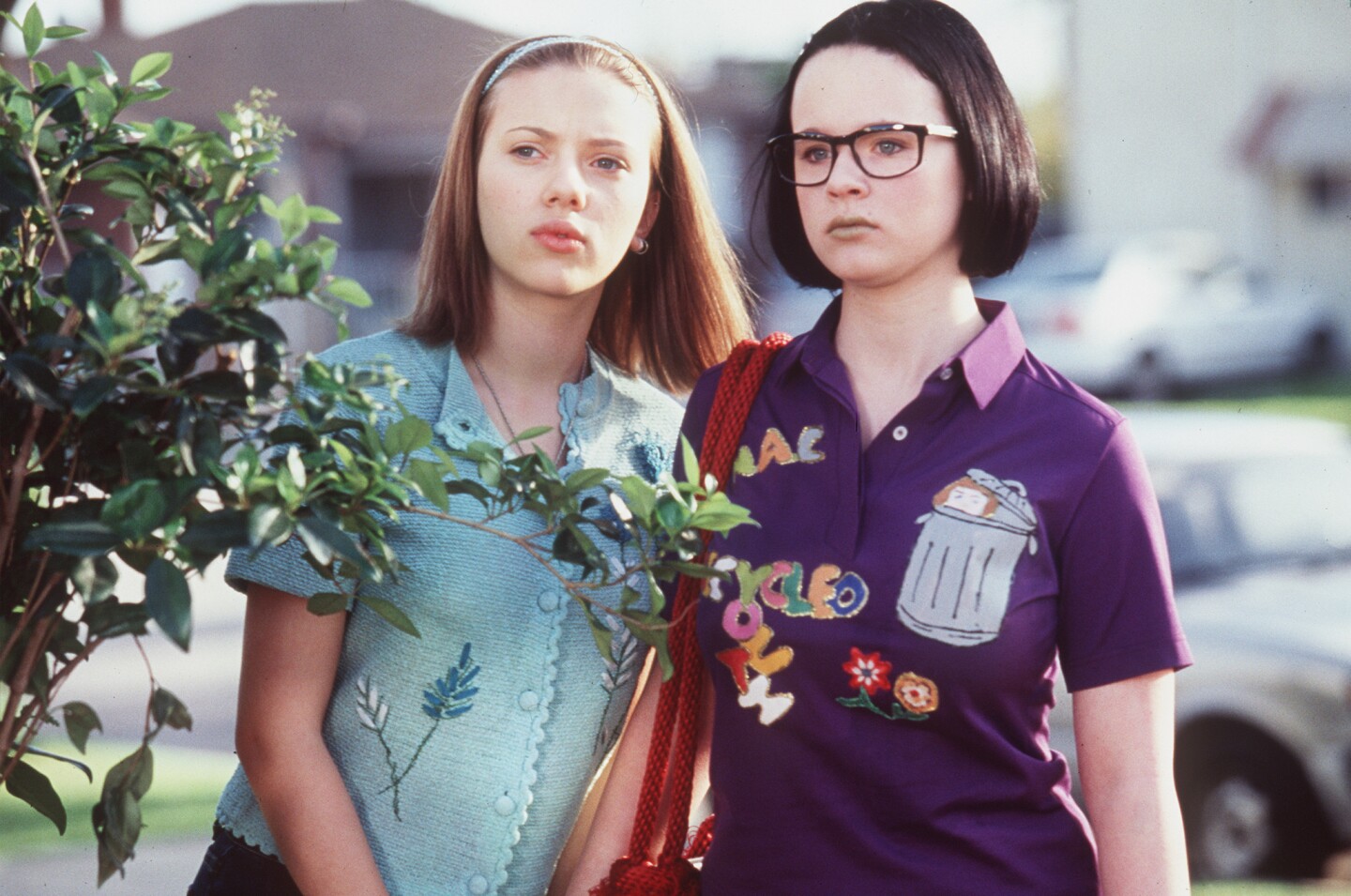 7 Images
Scarlett Johansson: Life in Pictures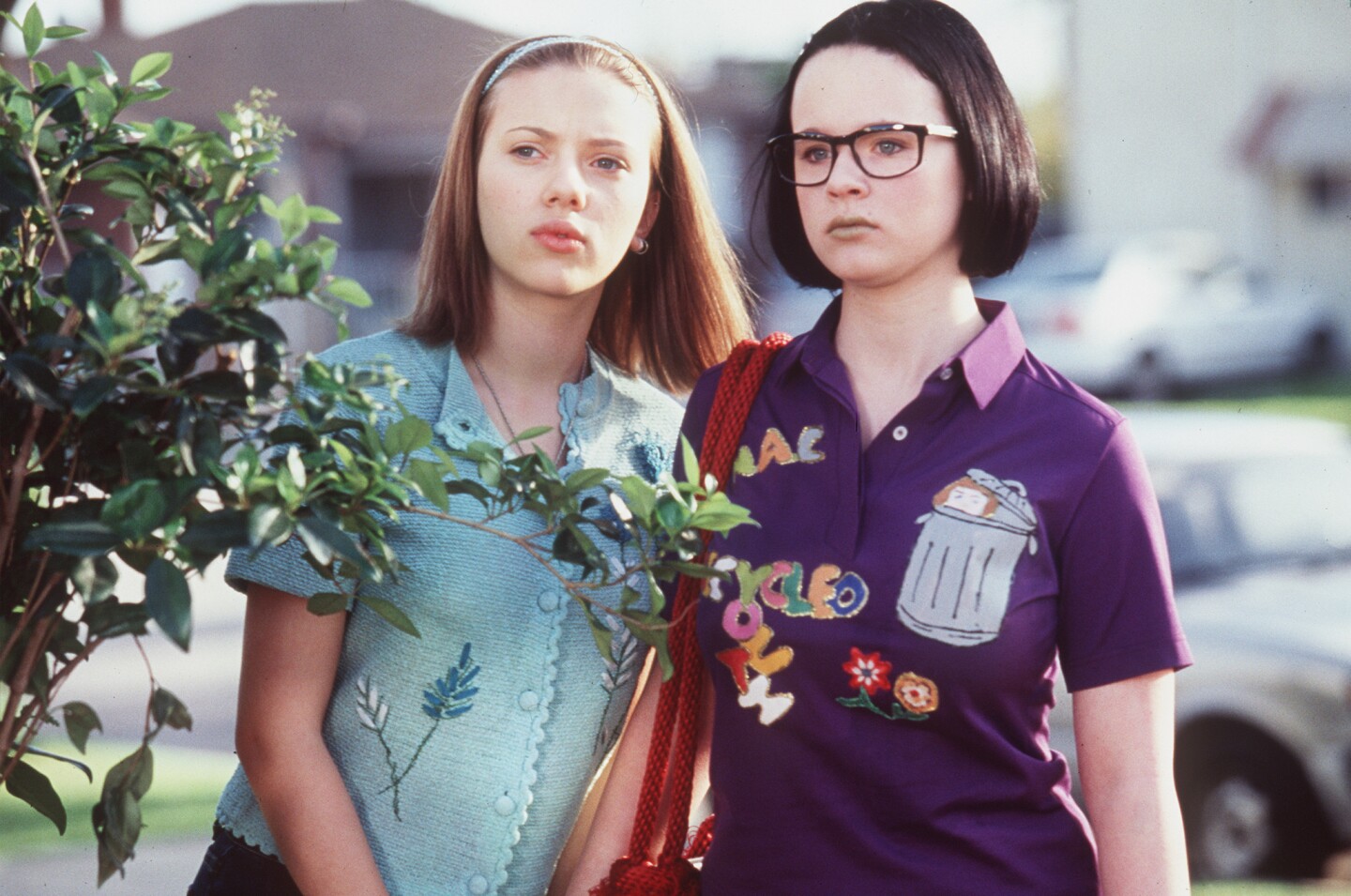 It was her performance in "Ghost World" (left, with Thora Birch) that really got people's attention. Johansson played Rebecca, a high school grad preparing for the next stage of her life in the comic book-based film.
(Tracy Bennett / United Artists Films)
Johansson followed "Ghost World" with the much-adored Sofia Coppola flick "Lost in Translation," co-starring Bill Murray. Her performance as Charlotte, a recent college graduate questioning her marriage while in Japan with her husband, yielded a Golden Globe nomination.
(Yoshio Sato / Focus Features)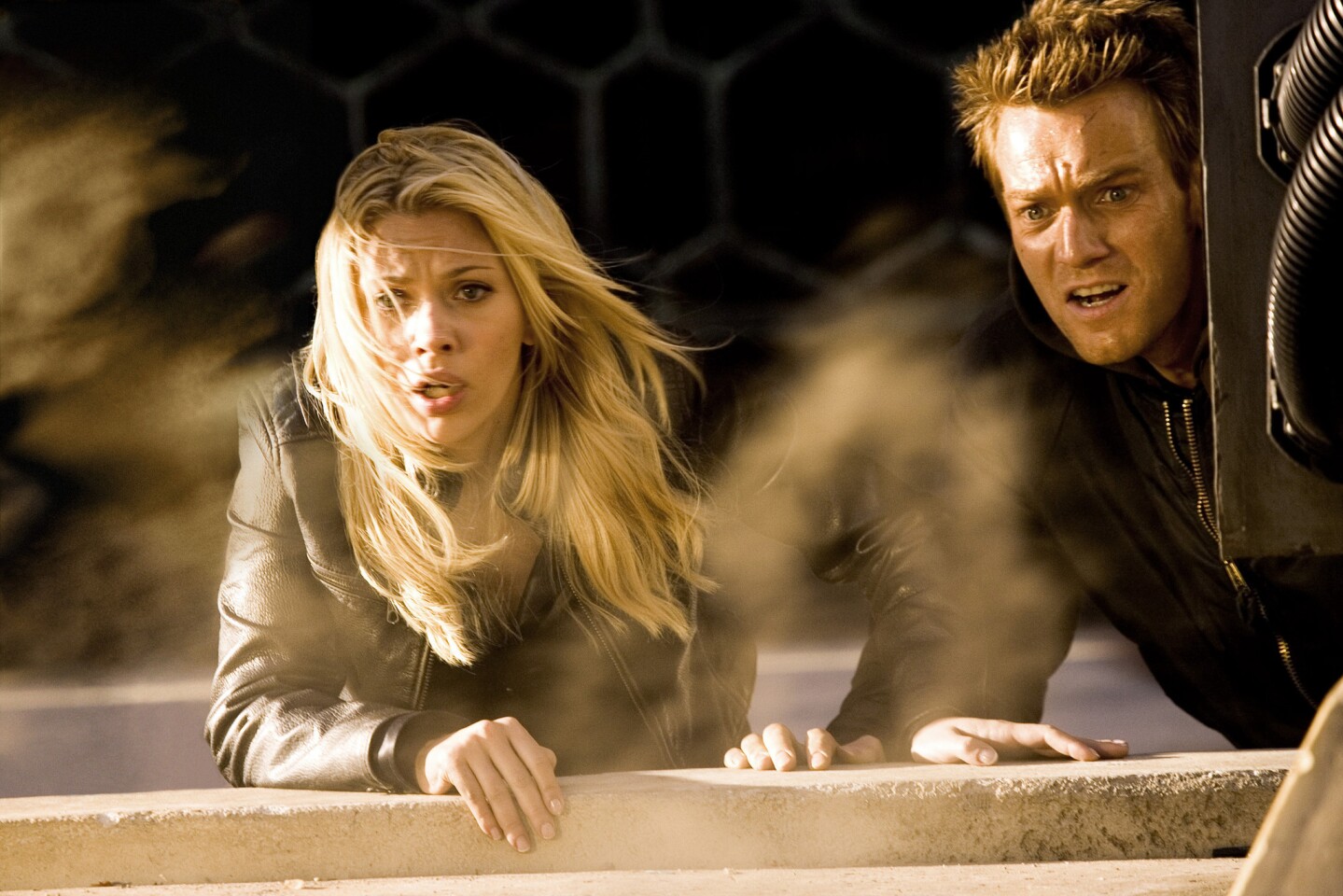 Scarlett spiced things up by taking on an action film called "The Island." Reviews were lukewarm.
(Doug Hyun / DreamWorks/Warner Bros. Pictures)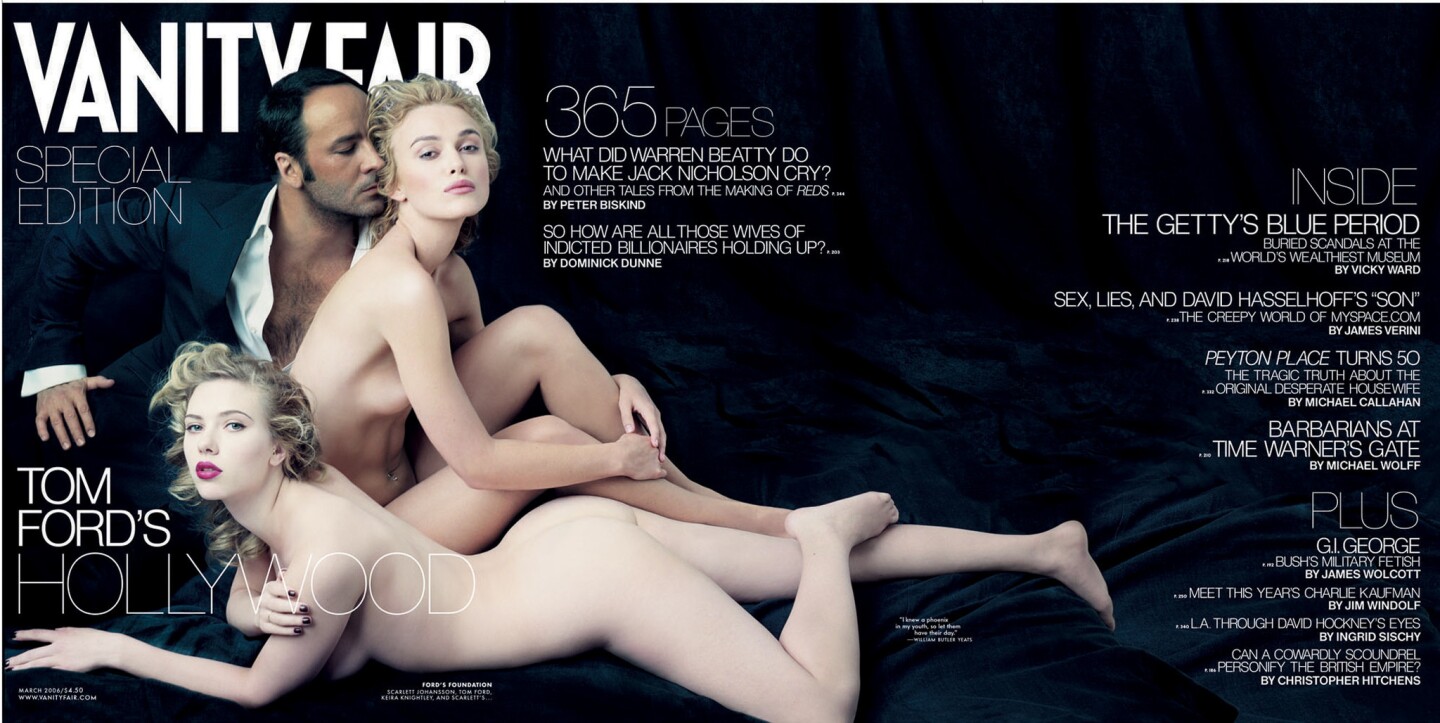 Scarlett is often cited by men's magazines as one of the sexiest women alive. It was Vanity Fair, however, that finally persuaded Scarlett to bare all. She posed with a nude Keira Knightley and a clothed Tom Ford on the cover of the magazine.
(Annie Leibovitz / Associated Press)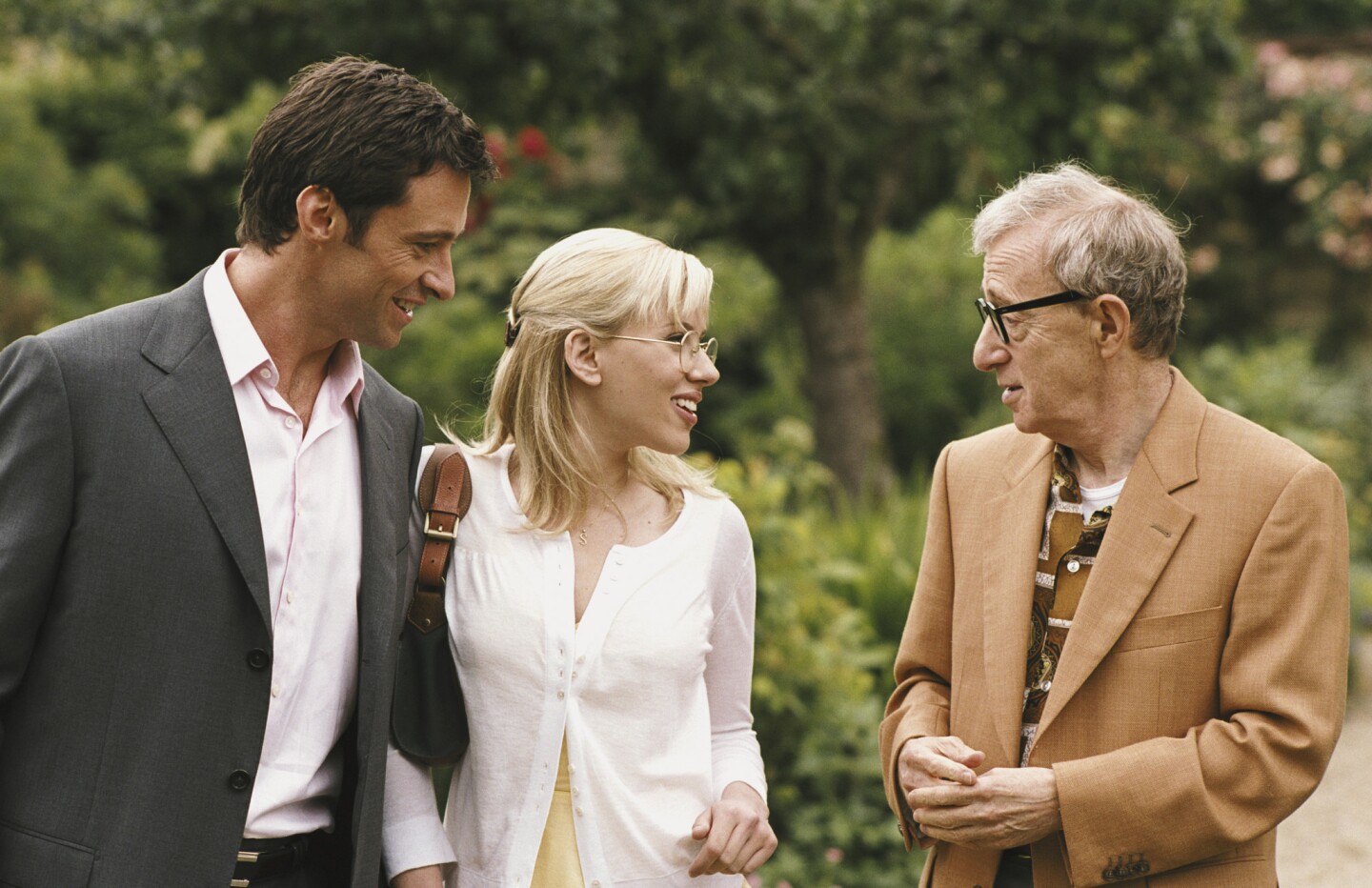 After Johansson starred in two Woody Allen films, "Match Point" and "Scoop" (here, with Hugh Jackman, left, and Allen), many speculated that she was his new muse.
(Clive Coote / Focus Features)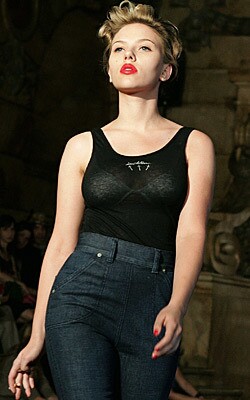 Look like me, dress like me, smell like me

Scarlett has lent her famous face to L'Oreal, Louis Vuitton, and Calvin Klein's "Eternity Moment" perfume.
(Diane Bondareff / AP)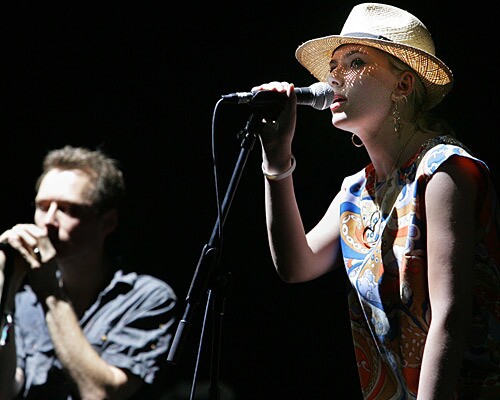 But what I really wanna do is sing

Scarlett is well-known for her husky speaking voice, but few know her for her singing voice. Yet. She earned indie-cred by singing with Jesus and Mary Chain at Coachella, and her debut album, "Scarlett Sings Tom Waits," is on the way.
(Spencer Weiner / Los Angeles Times)