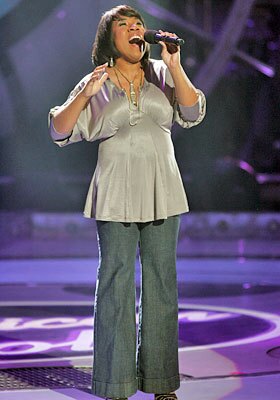 8 Images
Highs & lows of 'American Idol's' final four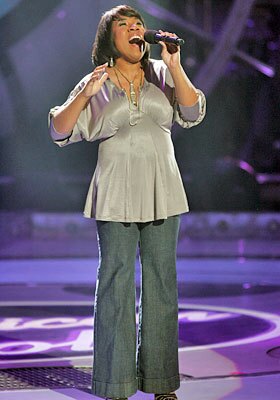 Melinda Doolittle
High point:
Melinda peaked early and has been a solid performer throughout the competition. Here, singing "As Long As He Needs Me" on March 20, she is in full Melinda mode.
(Fox)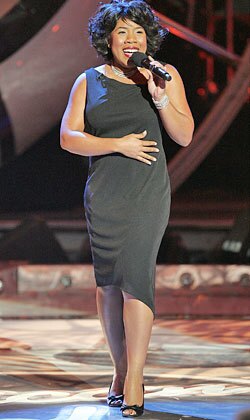 Melinda Doolittle
Low point:
Latin night was tough for all the contestants, but Melinda's attempt at "Sway" on April 10 was the first time Simon had anything negative to say.
(Fox)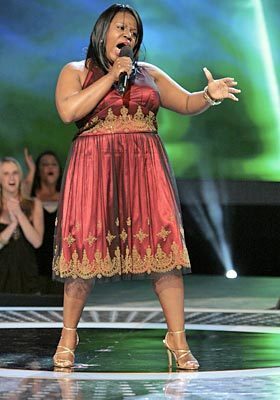 LaKisha Jones
High point:
We had high hopes for LaKisha after she sang "And I Am Telling You, I'm Not Going" on Feb. 21. The confidence, the passion -- where did it all go?
(Fox)
LaKisha Jones
Low point:
Singing hits from former "American Idol" contestants never worked for LaKisha. Her April 17 rendition of Carrie Underwood's "Jesus, Take The Wheel," left, and her April 24 version of Fantasia Barrino's "I Believe" both tanked.
(Fox)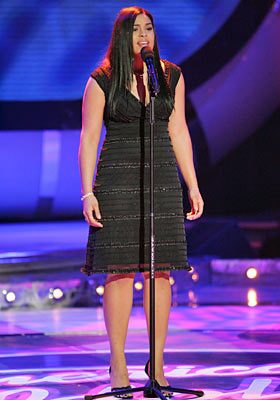 Jordin Sparks
High Point:
Her heartfelt version of "I (Who Have Nothing)" on British invasion night gave us chills.
(Fox)
Jordin Sparks
Low point:
She said she grew up listening to Bon Jovi, so why didn't her version of "Livin' On A Prayer" rock?
(Fox)
Blake Lewis
High point:
Blake broke through the boring barrier by adding his own riffs to "You Give Love A Bad Name" on May 1.
(Fox)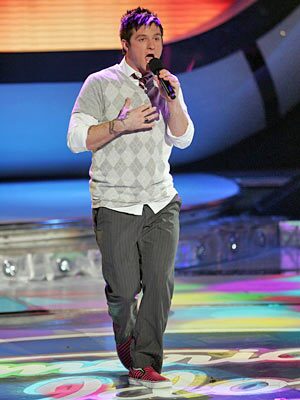 Blake Lewis
Low point #1:
It's a small point, but needs to be said: The blond hair was working, so what was the inspiration for the skunk-do?
Low point #2:
With two chances to belt out a winner Tuesday, he struck out on both counts. His version of "You Should Be Dancing" was awful and as he sang "This Is Where I Came In," we wondered "Is this where you go out?"
(FOX)