7 Images
Images of Jorge Ramos
Univision newscaster Jorge Ramos works in the studio in Miami.
(Alan Diaz / Associated Press)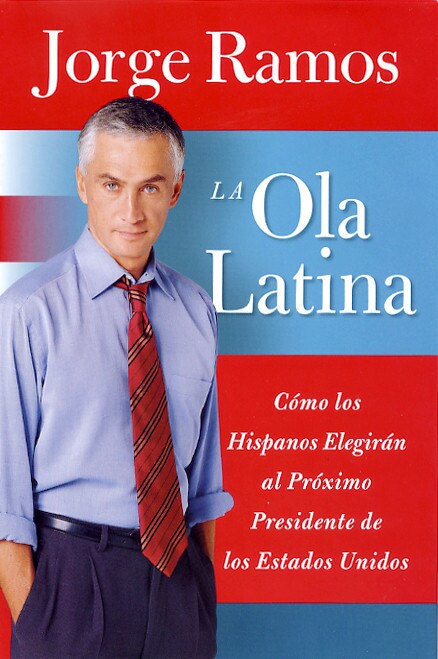 The cover of Jorge Ramos' book "La Ola Latina."
(Handout)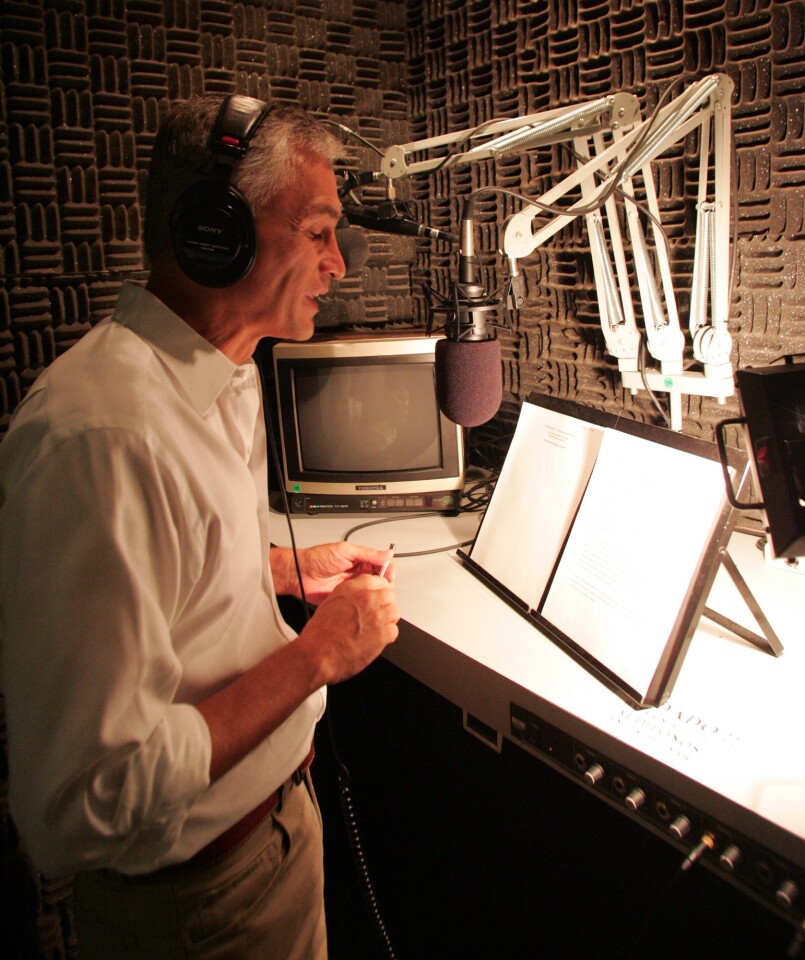 Univision co-anchorman Jorge Ramos rehearses a story in a sound booth at the Univision studio in Miami, Fla.
(Luis M. Alvarez / For The Times)
Univision anchor Jorge Ramos with Republican presidential nominee Gov. Mitt Romney during a candidate's forum in the run-up to the Florida primary.
(Felipe Cuevas / Univision)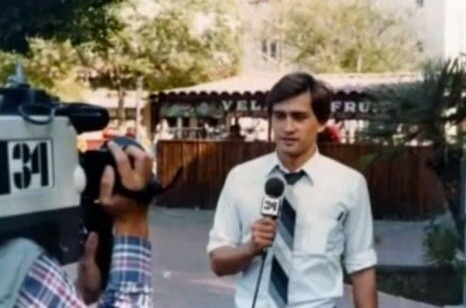 Jorge Ramos reports for KMEX in Los Angeles in 1984.
(Univision)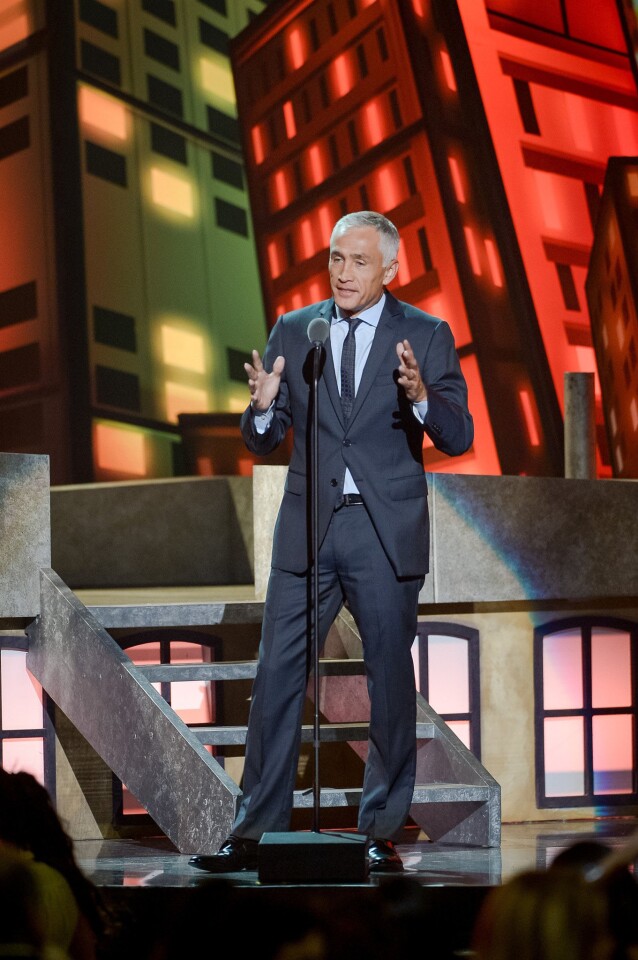 Jorge Ramos onstage during Univision's Premios Juventud Awards in 2012.
(Rodrigo Varela / Getty Images)
Jorge Ramos, longtime anchorman with the most-watched Spanish-language television network in the country.
(Mark Boster / Los Angeles Times)