4 Images
'The Arts in Latin America: 1492-1820'
"The Soul Guided by Christ" is an oil on canvas painted by Francisco Martinez, a Spanish-born priest in Mexico, in 1732.
(Michel Zabe / Collection of Daniel Liebsohn)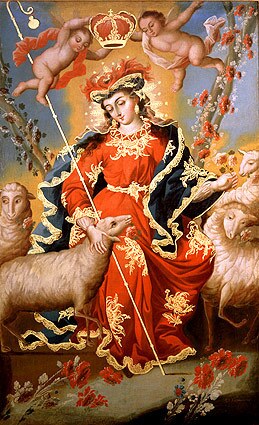 "The Divine Shepherdess," seen in full view. The Virgin's garments are edged with colonial gold.
(Collection of Marilynn and Carl Thoma)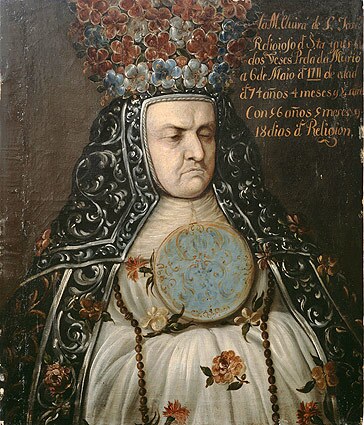 "Sister Elvira de San José," an 18th century oil painting attributed to Manuel de Arellano, who was active in Mexico from 1691 to 1722.
(Michel Zabe)
"Christ Child Crucified," an 18th century Guatemala sculpture.
(Rodrigo Castillo)