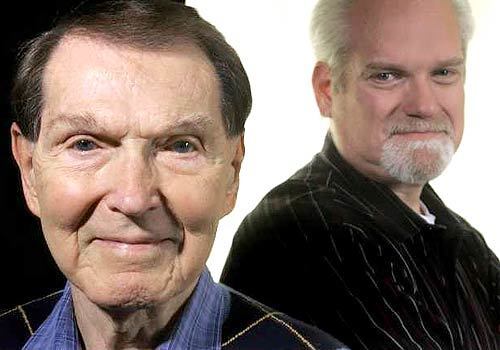 5 Images
'Left Behind': The Phenomenon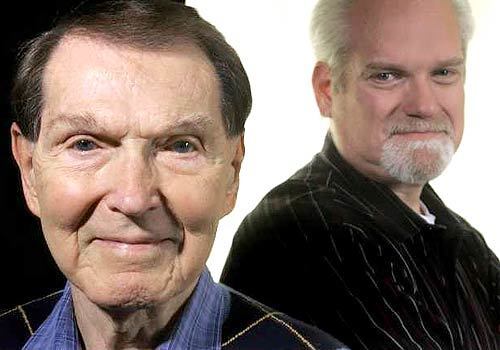 "Kingdom Come," by authors Tim LaHaye, left, and Jerry B. Jenkins, is the final book in the "Left Behind" series. It will be released this week.
(Spencer Weiner / LAT)
After 12 years and 43 million books sold, the "Left Behind" science fiction series has paved the way for such Christian fare to be sold in chain outlets, discount stores and big box retailers.
(Carolyn Cole/LAT)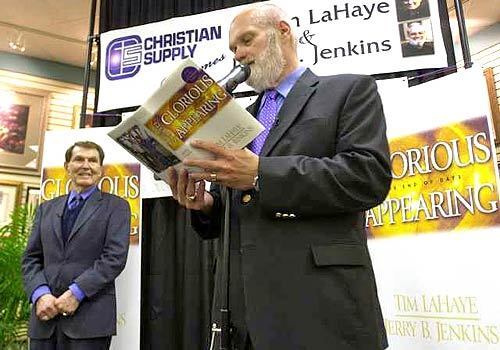 Jerry B. Jenkins reads a passage from "Glorious Appearing," the 12th book in the "Left Behind" series. Co-author Tim LaHaye looks on during an appearance in Spartanburg, S.C.
(Mary Ann Chastain / AP)
Former teen heart-throb (and evangelical Christian) Kirk Cameron, right, with Colin Fox, starred in the film versions of the first two "Left Behind" novels, released in 2000 and 2002.
(Cloud Ten Pictures)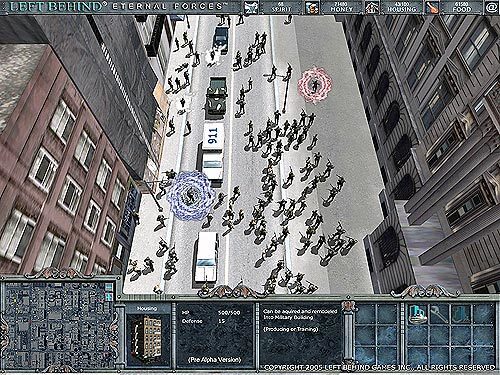 Inspired by the Bible's Book of Revelation, "Left Behind: Eternal Forces" depicts a battle between the armies of God and Satan. The game adheres to the electronic medium's brutal conventions.
(Left Behind Games, Inc.)