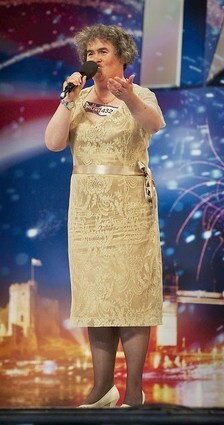 9 Images
Internet phenoms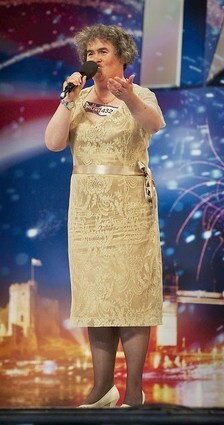 By Stephanie Lysaght
After an appearance on "Britain's Got Talent," Susan Boyle became the talk of Twitter and the Internet with 13 million hits -- and counting -- on Youtube of her performance of "I Dreamed a Dream."
The 47-year-old Scottish charity worker was soon living the dream thanks to the rapid word of mouth and appeared on a number of talk shows stateside in the immediate wake of her surprise success.
(BBC)
When Tay Zonday, a 25-year-old singer-songwriter with an exceptionally low voice, posted his music video on YouTube, he became an overnight sensation. The video was simple; just Zonday, sporting glasses and a white tee, singing into a microphone in a recording studio.
Soon enough, Zonday was appearing on shows such as "Last Call with Carson Daly" and "Jimmy Kimmel Live." He has also become the subject of countless parodies.
(YouTube.com)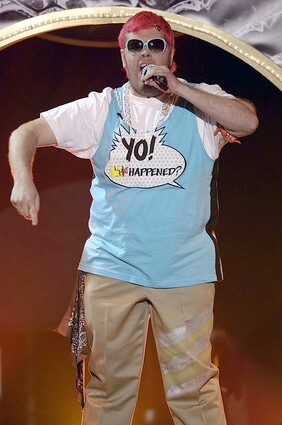 Perez Hilton, Hollywood's most vicious gossip blogger, has now crossed over to TV.
His VH1 reality show, "What Perez Sez," is comprised of six one-hour episodes. He also competed on MTV's "Celebrity Rap Superstar."
(Toby Canham / Getty Images)
Little Loca is yet another YouTube star now getting her own show. Little Loca, a tough-talking chola in her YouTube postings, turned out to be a white actress named Stevie Ryan.
Ryan now co-hosts the CW show "Online Nation."
(Robert Gauthier / Los Angeles Times)
Reigning gossip blog TMZ.com has crossed over to TV. "TMZ on TV" dishes the dirt on celebrities and provides a glimpse into the lives of the gossip bloggers who post on the website.
Pictured: TMZ executive producers Harvey Levin and Jim Paratore.
(Associated Press)
After Britney Spears' fatally flawed performance at the VMAs, one video blogger came to her rescue. A young man named Chris Crocker posted a frantic video on YouTube begging people to "Leave Britney Alone!"
Thanks to the popularity of Crocker's video, he appeared on "Jimmy Kimmel Live" and is slated to star in his own reality show.
(Associated Press)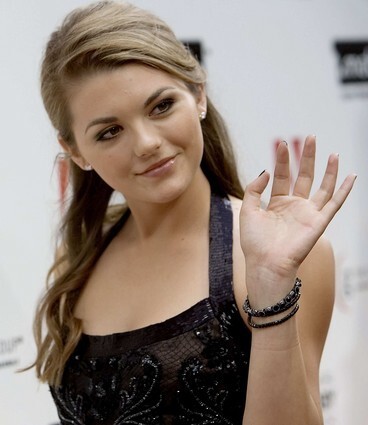 Who was lonelygirl15? The Web series, posted on YouTube, appeared to chronicle the life of a teenager who called herself Bree.
Then The Times' entertainment editor Richard Rushfield revealed that lonelygirl15 was a hoax. The faux video blogger was actually an actress named Jessica Rose.
Since lonelygirl15, Rose has crossed over into TV and film, appearing on "Greek" and in the Lindsay Lohan film, "I Know Who Killed Me." Lonelygirl15 also spawned a spinoff Web series, KateModern.
(Stephen Chernin / Associated Press)
The music star first found an audience through MySpace.
Thanks to her Web celebrity, Tequila scored her own clothing line, a cellphone endorsement and appearances in Stuff and Maxim. She also hosts "Pants-Off Dance-Off" on Fuse TV.
(EPA)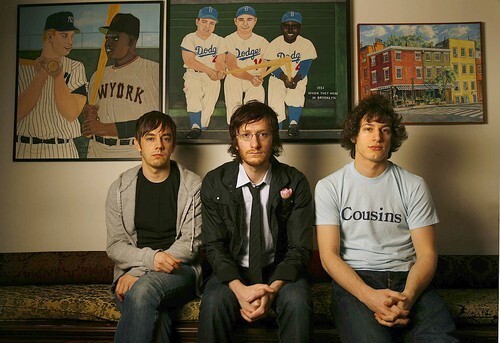 The Lonely Island is a three-person comedy team (Akiva Schaffer, Jorma Taccone and Andy Samberg) who created Web-friendly songs and shorts.
Thanks to their online popularity, the hilarious threesome won jobs writing for "Saturday Night Live."
(Carolyn Cole / Los Angeles Times)