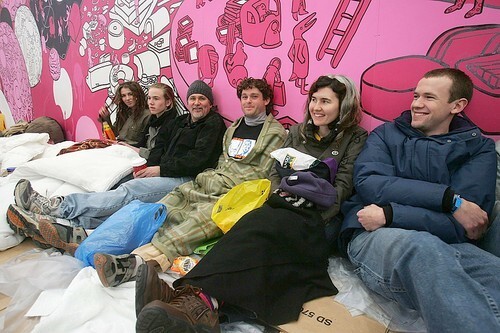 5 Images
Images from Zeppelin's reunion concert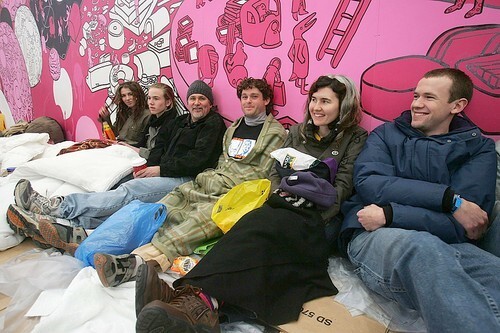 Fans from various countries, who have purchased standing-room tickets, wait in line for Led Zeppelin at the 02 Arena
(Cate Gillon / Getty Images)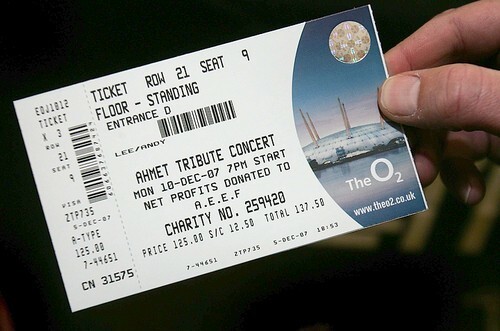 Led Zeppelin concert ticket.
(Cate Gillon / Getty Images)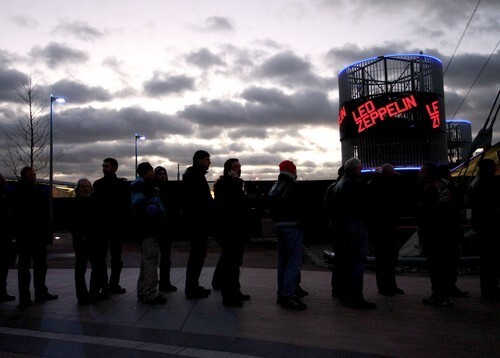 Fans wait in line at the O2 Arena in London for Led Zeppelin.
(Bloomberg News)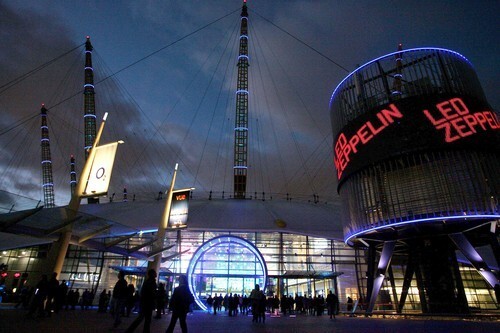 Fans enter the main entrance to London's O2 Arena to see Led Zeppelin.
(Bloomberg News)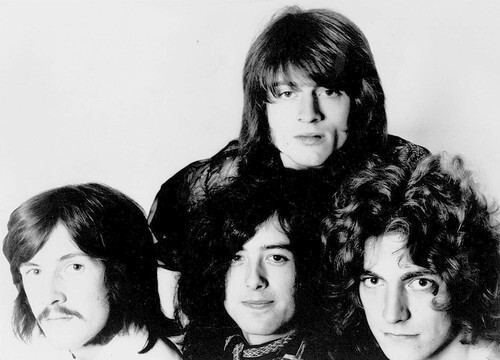 Led Zeppelin
Retirement:
When drummer Jon Bonham died tragically in 1980 at age 32, that seemed to spell the end for one of rock 'n' roll's biggest bands. The surviving three members – Robert Plant, Jimmy Page and John Paul Jones – issued a statement: "We wish it to be known that the loss of our dear friend, and the deep respect we have for his family, together with the sense of undivided harmony felt by ourselves and our manager, have led us to decide that we could not continue as we were."
Resurrection:
The surviving members first came together in 1985 for the international charitable rock event that was Live Aid. Publicly unhappy with their performance, that looked to be it, at least until the Rock and Roll Hall of Fame came a-calling in 1995. But a short set at the induction ceremony didn't lead to much else, and although Page and Plant have been willing to tour and work together, a rift was said to develop with Jones. Another charity event, however, has brought the band together again, performing Dec. 10, 2007, at a concert for an education fund in the name of Atlantic Records co-founder Ahmet Ertegun. Speculation has been rampant that if all goes well, a tour will ramble on.
(Atlantic)