8 Images
Gas shortage in Mexico
At a news conference Jan. 9, Mexican President Andres Manuel Lopez Obrador issued an emotional appeal to his countrymen to help battle against fuel thefts.
(Rebecca Blackwell / Associated Press)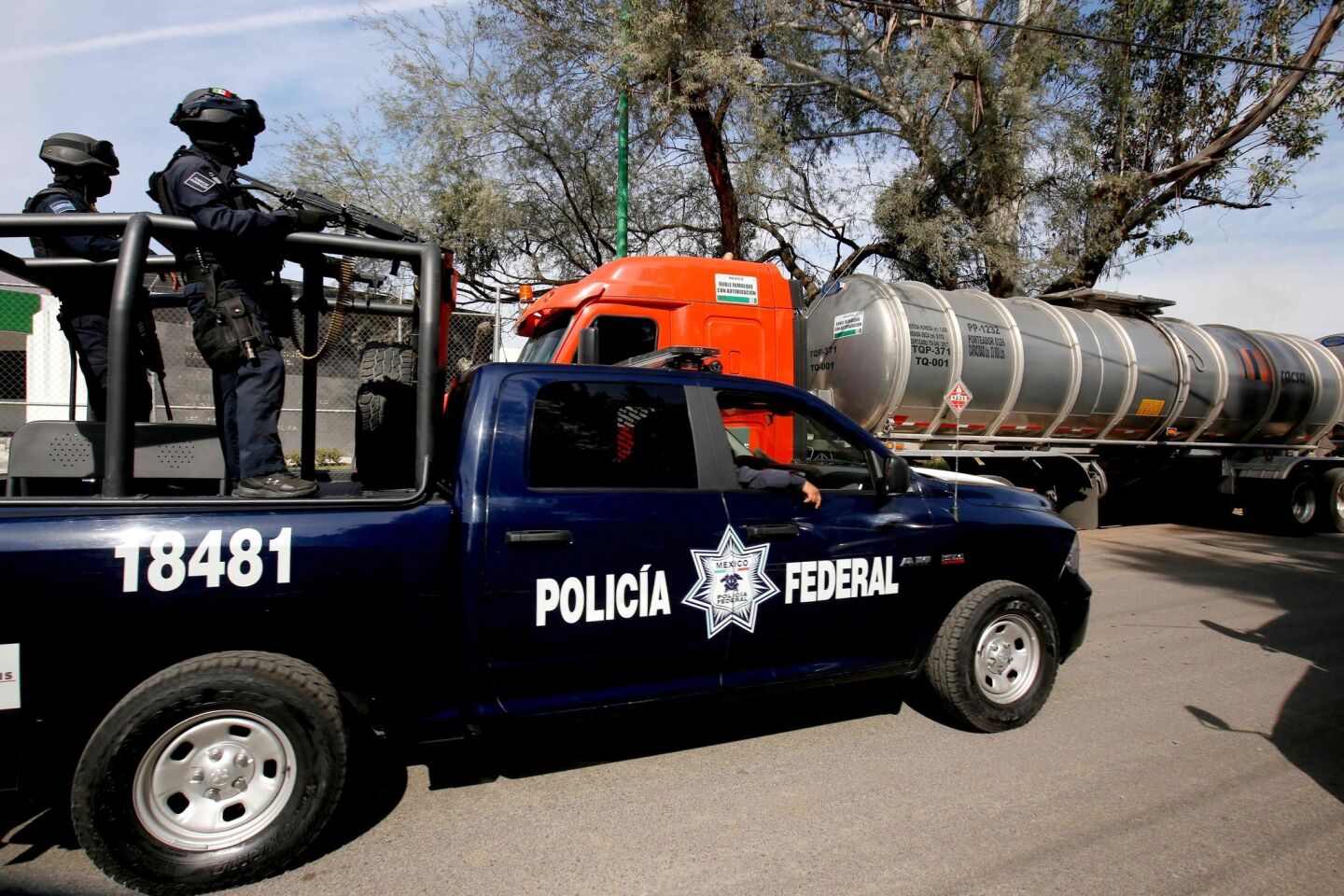 Federal police patrol outside a Pemex storage and distribution center in El Salto, Jalisco state, as part of measures taken due to the shortage of fuel.
(Ulises Ruiz / AFP/Getty Images)
Nunca antes se había visto una situación similar en Ciudad de México -en otros estados sí, ante incrementos de gasolina-. Pero nunca antes un presidente de México había enfrentado a los ladrones de combustible, que multiplicaron sus robos en el sexenio de Enrique Peña Nieto.
(Pedro Pardo / AFP/Getty Images)
A pesar de los inconvenientes son muchos los mexicanos que están dispuestos a apoyar al presidente para combatir a los grupos criminales, que han llevado violencia y asesinatos a estados otrora pacíficos como Puebla y Guanajuato, en donde ahora se disputan el territorio y los clientes.
(Marco Ugarte / Associated Press)
A pesar del llamado a no caer en pánico y guardar la calma, numerosos anunciantes ofrecen bidones de gasolina en la red social Facebook ante la crisis de desabastecimiento de combustibles que sufre México en las últimas semanas.
(Enrique Castro/ AFP/Getty Images)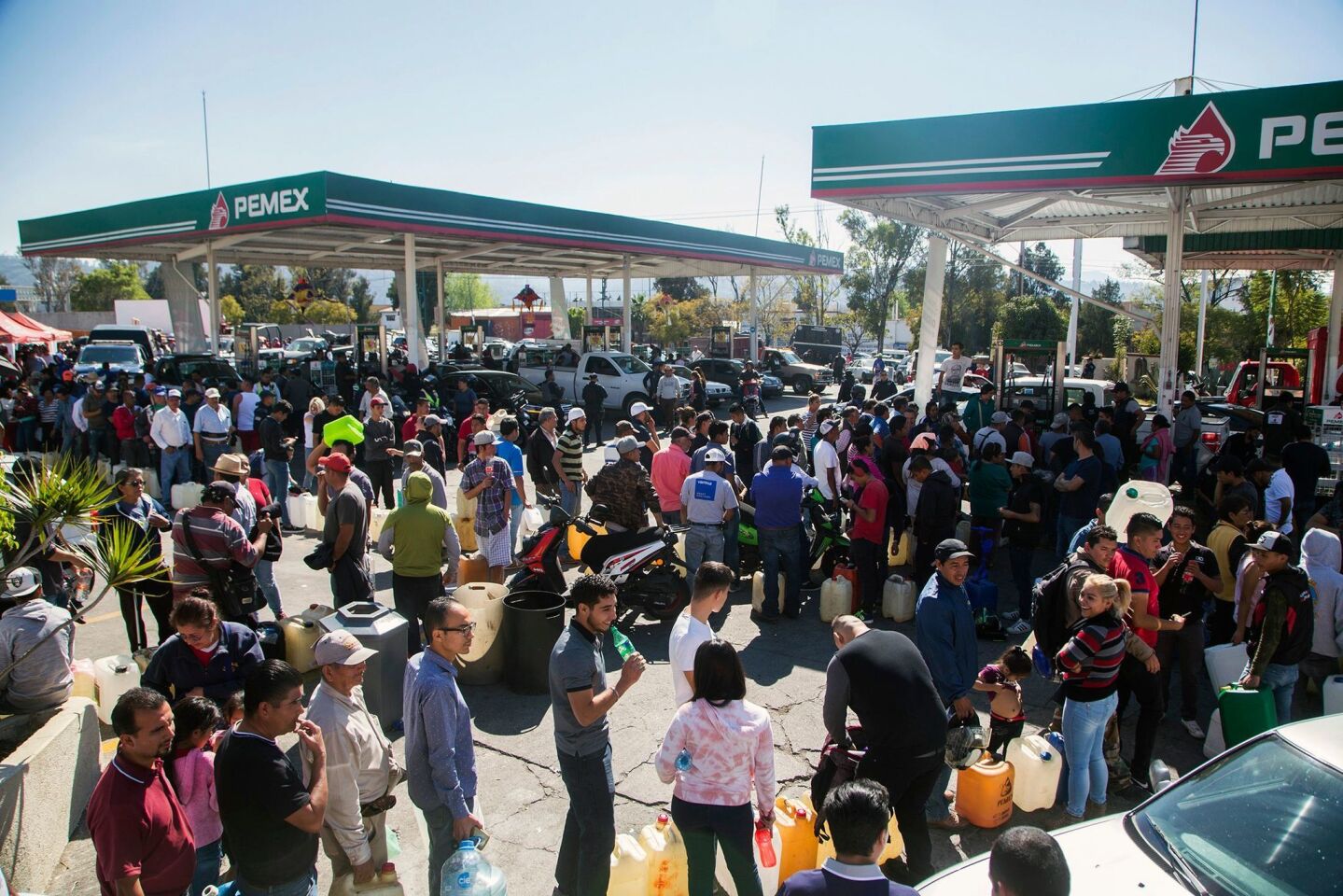 La escasez comenzó a partir del plan del Gobierno mexicano para combatir el "huachicoleo" (robo de combustible) por el cual se cambió el modelo de suministro y se cerraron los ductos de gasolina perforados por ladrones; la situación afecta al menos a 10 estados del país.
(Enrique Castro / AFP/Getty Images)
People wait for a gasoline delivery at a gas station Jan. 9 in Morelia.
(Ivan Villanueva / EPA/Shutterstock)
Pemex destacó el pasado jueves en un comunicado que en la Ciudad de México y área metropolitana se registraron "compras extraordinarias", lo que "afecta la normalidad y puede generar problemas de abasto en las estaciones de servicio y saturación en las vialidades".
(Ulises Ruiz / AFP/Getty Images)