4 Images
A Railway of Change
WORLD'S HIGHEST RAILWAY
: In July, Tibetan passenger Jashi Tsering plays guitar to pass the time pass the time during the 48 hour journey in the hard seat section of the first train to leave from Beijing to the Tibetan capital Lhasa.
(AFP)
STRONGER LINKS ACROSS CHINA
: Tibetan children watch as the first train on the Qinghai-Tibet Railway line travels through the grasslands near Lhasa, Tibet's capital, on July 1.
(Color China)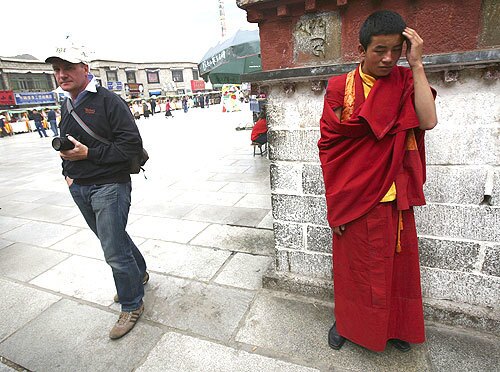 A FLOOD
: A foreign tourist walks past a monk at the Jokhang Monastery on Aug. 29, 2006 in Lhasa, Tibet Autonomous Region, China. Chinese tourists are flooding into Lhasa with the recently completed railway bringing an extra 3,000 people a day into Tibet.
(Getty Images)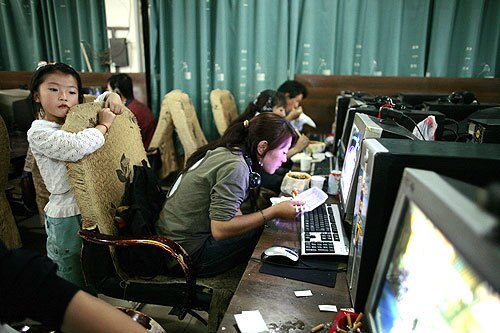 CHANGING TIBET
: A Chinese girl waits while her sister checks her email at a internet cafe on Aug. 6, 2006 in Lhasa of Tibet Autonomous Region, China. Lhasa's face is ever changing as it continues to expand into a modern Chinese city.
(Getty Images)