9 Images
Eight great three-hour dates on a $25 budget
Times are tough. People are cutting back. But there must be a way to have fun without spending too much money. We sent eight Times reporters and editors out with this charge: Entertain yourself and another person for three hours -- on a budget of $25. From oysters by the beach to a drive-in movie in the industrial heartland of L.A., here are our suggestions for some great cheap dates.
()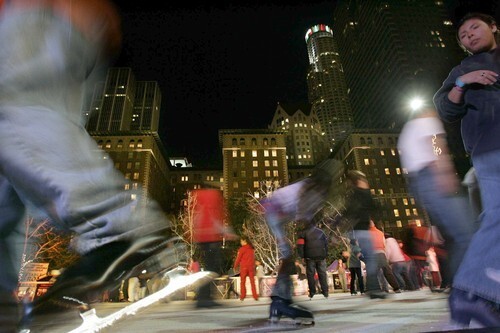 The ice rink in Pershing Square gave skaters a little taste of big-city winter.
(Los Angeles Times)
A view of the L.A. basin at dusk from the western side of the Griffith Observatory.
(Anthony Cook / Griffith Observatory)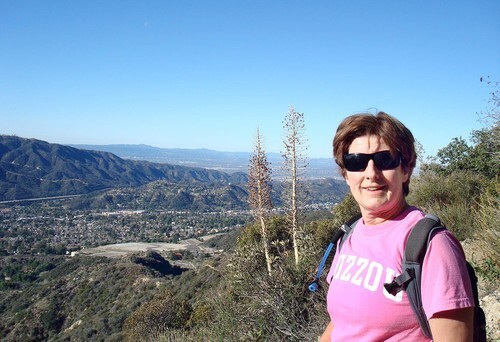 Alison Corrigan on the Crescenta View Trail.
(John Corrigan / Los Angeles Times)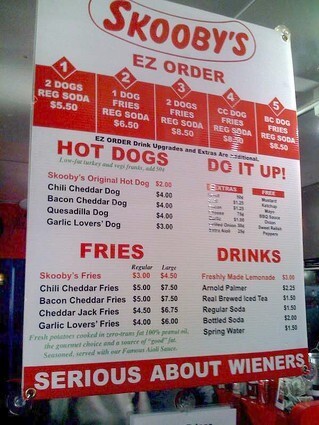 Skooby's on Hollywood Boulevard is an economical stop after a night of cheap laughs down the street at iO West. You can get two dogs and a drink for $5.50.
(Michelle Maltais / Los Angeles Times)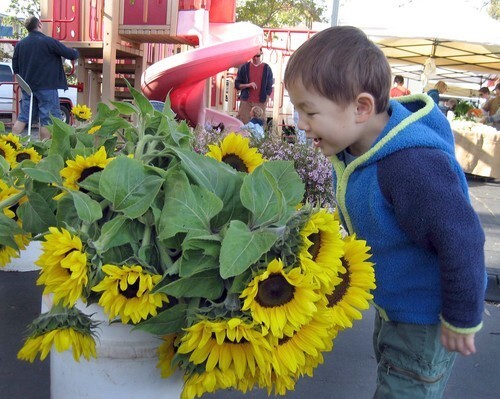 Alex Pham and her son, Felix, 3, ate breakfast at The Cottage Restaurant in La Jolla, CA, and later stopped to smell the sunflowers and play at the Farmer's Market down the street.
(Alex Pham / Los Angeles Times)
Fresh seafood, good friends and a Malibu sunset
My partner, David, and I had missed celebrating the New Year with a couple of our friends, so we made plans to meet them at the Malibu Seafood Fresh Fish Market and Patio Cafe a few Sundays later to satisfy our craving for raw oysters and champagne.
I packed a little cooler with a couple of bottles of Blason de Bourgogne's Cremant de Bourgogne, a delicious French sparkling wine sold at Trader Joe's for $9.99. I dug out a box of cheap champagne flutes and tucked an oyster knife into my pocket. Off we went at about 2 in the afternoon, giving us enough time to enjoy the day and take in the sunset.
It's an hour's drive from Silver Lake, and fabulously scenic once you exit the 101 at Malibu Canyon Drive and head for Pacific Coast Highway.
About a mile north of Pepperdine University, on the east side of PCH, sits the tiny roadside stand. A fixture on the coastline since the 1970s, it sells fresh fish to cook at home and prepared delicacies, which you order from an old-timey counter and pick up from a window outside.
We ordered three dozen live Pacific Northwest oysters, some horseradish and lemon wedges. The oysters came from the fish market side, but we got the condiments at the counter. The bill came to about $30, a third of what you would pay at a place like the Water Grill because here you have the chore of prying open the shells.
It was a windy day and most customers sought the comfort of the top deck, which is heated and enclosed in plastic. The four of us were the lone party braving the elements of the open air. We huddled together, slurping the oysters and howling, "Happy New Year," lifting our glasses skyward, ecstatic for this cheap thrill.
Total for four: $50.
-- Sallie Hofmeister
(Anne Cusack / Los Angeles Times)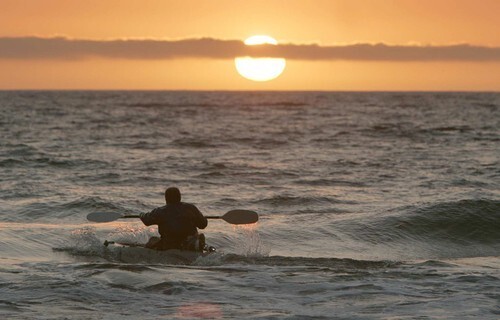 Kayaking near the Santa Monica Pier on Tuesday.
(Allen J. Schaben / Los Angeles Times)
Big screens at Pacifics' Vineland drive-in in the City of Industry
(Christine Cotter / Los Angeles Times)