SDG&E and SoCalGas want to offer renewable natural gas to customers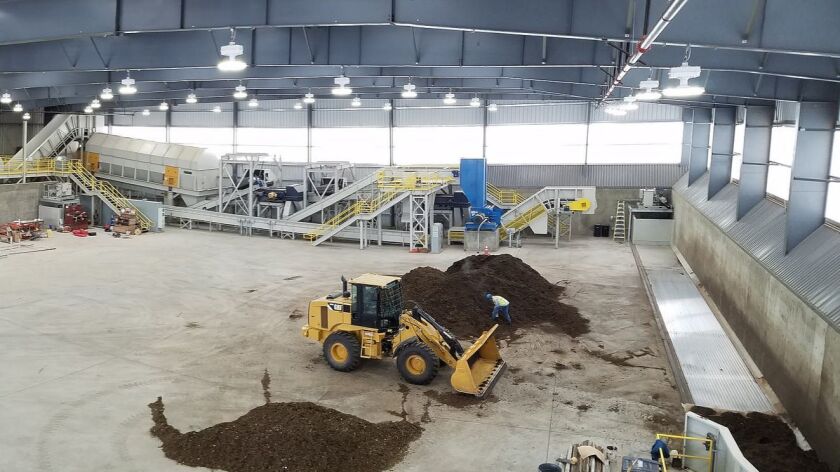 San Diego Union-Tribune
Would you be willing to pay a few dollars more each month on your utility bill for natural gas that came from dairies, landfills and treatment facilities instead of conventional fossil fuel extraction methods?
Southern California Gas and San Diego Gas & Electric hope so. The two energy companies filed an application with the California Public Utilities Commission on Thursday to establish a voluntary program that would enable residential and commercial customers to buy designated amounts of renewable natural gas each month.
If approved, the program would be the first in California. Dairy-rich Vermont is the only state offering something similar.
"It allows customers to have a greener natural gas stream into their homes," said Sharon Tomkins, vice president of customer solutions and strategy at SoCalGas.
But the Sierra Club blasted the filing, saying the program runs counter to efforts by the state to reduce or eliminate reliance on natural gas.
"What they're talking about is 'Greenwashing 101,'" the group's senior campaign representative Rachel Golden said in an email. "It's a false solution from a fossil fuel company, plain and simple."
What is renewable natural gas?
The majority of natural gas produced in the United States comes from wells drilled in places such as the Marcellus formation in Pennsylvania and West Virginia and the Barnett Shale formation in Texas, often using hydraulic fracturing ("fracking") and horizontal drilling techniques.
Although natural gas burns half as dirty as coal, it is a fossil fuel, and methane leaks from the industry have been a growing concern because methane is about 30 times more potent than CO2 when released into the atmosphere.
Rather than extracting gas from the ground, renewable natural gas can be generated through biogas that is produced by organic waste from sources such as cow manure at dairies and farms. Other sources of biogas include wastewater treatment plants and landfills.
It's considered low-carbon or even carbon-negative because the process captures the methane that would otherwise go into the atmosphere. The gas produced is interchangeable with pipeline-quality natural gas.
How it would work
Under the plan, customers could assign a dollar amount added to their monthly bills that would lead to SDG&E or SoCalGas purchasing renewable natural gas from producers, with the expectation that the increase in renewable natural gas would displace the amount of fossil gas brought into the power companies' pipelines. Both companies are subsidiaries of San Diego-based Sempra Energy.
"A residential customer would choose to pay, say, an additional $10 or $20 a month," Tomkins said. Commercial and industrial customers can assign a dollar amount or choose a percentage.
"We would then get the contracts and we would purchase the renewable natural gas in the quantities the customers sign up for," she said.
The gas would be bought from sources inside and outside the state.
Calgren Renewable Fuels in Tulare County produces renewable natural gas through a dairy digester that is injected into the SoCalGas pipelines. CR&R Inc., in the town of Perris, also sends supplies to the utility via an anaerobic digestion facility that breaks down waste and turns it into biogas.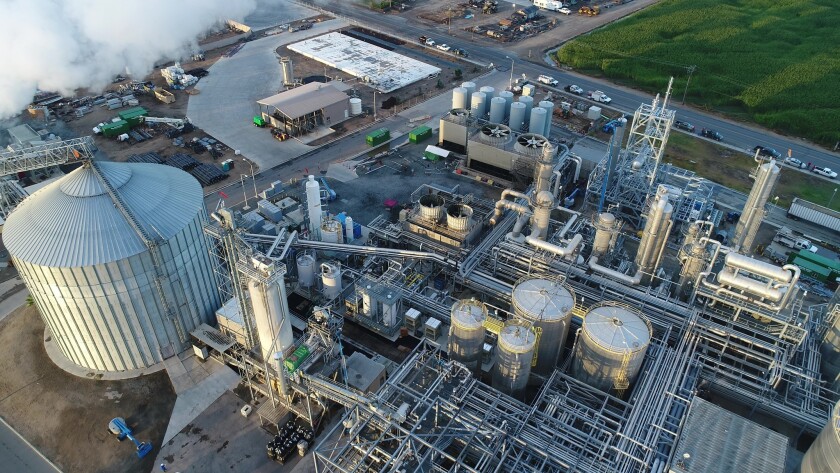 Customers who sign up would see a line item on their bill indicating the amount of renewable natural gas received. Participants would also pay a "program fee" that SoCalGas officials estimate would be about $2.50 to $3 a month.
The program — formally called the Renewable Natural Gas Tariff — would require a one-year commitment from residential customers. After a year, customers would have an option to change their dollar amount. They can also switch to participating on a month-to-month basis.
Tomkins said she hopes the utilities commission comes back with a proposed decision on the application by the end of the year.
Tomkins would not hazard a guess as to how many customers of SDG&E's and SoCalGas' combined 24 million ratepayers might sign up.
"Even a small percentage of those customers opting into the program could potentially be a meaningful number," she said.
Going forward
Energy expert Gary Ackerman said the demand for renewable natural gas "will be very strong, depending on how it is priced" but worried about strains in production.
"I can foresee renewable gas producers in neighboring states lining up to offer the same into California, possibly at lower prices, such that a very competitive wholesale gas market for renewable gas could arise," Ackerman said in an email. "However, the critical part of all this is the amount of renewable gas available and the infrastructure needed to bring it to homes and businesses."
Golden of the Sierra Club said there are "straightforward" technical and economic limits on the amount of renewable gas the state can produce.
"It will never reach anywhere close to the levels needed to displace fossil fuels," she said.
"Sempra's simply trying to confuse the public, while blocking efforts to reduce our reliance on fracked gas through modern electrification programs that can improve indoor air quality and reduce the global warming pollution Sempra's creating."
SoCalGas and SDG&E officials say about 90% of homes in their service territory use both gas and electricity and pointed to a study submitted by Navigant Consulting on behalf of SoCalGas. It said if the utility replaced less than 20% of its traditional natural gas supply with renewable gas, it could achieve the same greenhouse gas reductions as converting all homes and commercial buildings to electric-only energy.
Under such a scenario, Tomkins said, "the consumer isn't having to change out the infrastructure in their homes or have to move away from a natural gas stove for cooking, or heating."
Golden said the Sierra Club will "be scrutinizing this proposal while encouraging Sempra to focus their efforts on environmentally superior electrification solutions that other utilities in the region are now pursuing."
While the request from SoCalGas/SDG&E may be new for California, using renewable natural gas as a means of powering electric generation in the state is not.
The Sacramento Municipal Utility District, known as SMUD, has included biogas as part of its Renewable Portfolio Standard for years.
Production in kilowatt-hours from five dairy digesters in SMUD's service territory helps to power homes, and the municipal utility is planning to use production from what it calls "cow power" to charge electric vehicles.
There's a significant bovine population in Vermont. Last year, the Green Mountain State's gas company became the first in the nation to offer a renewable natural gas purchase plan. Customers have the option to buy anywhere from 10% to 100% renewable natural gas. The 10% option adds $7.50 a month to the bills for a typical home.
Last August, CenterPoint Energy in Minnesota filed its own proposal, requesting the state's utilities commission approve a five-year voluntary pilot program. The program has received mixed reviews from state officials and opposition from some clean energy groups.
---