8 Images
Gordon Parks: A Life Remembered
An undated photo of young Gordon Parks.
(LAT)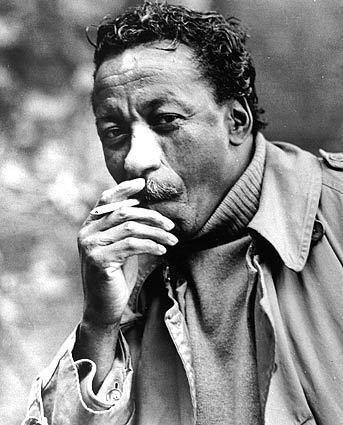 A 1966 photo shows photographer Gordon Parks, who captured the struggles and triumphs of black America as a photographer for Life magazine before becoming a Hollywood director.
(Adelaide De Menil / AP)
This 1968 photo shows Gordon Parks, right, and his son Gordon, Jr. on location during the filming of "The Learning Tree," Hollywood's first major studio film with a black director.
(AP)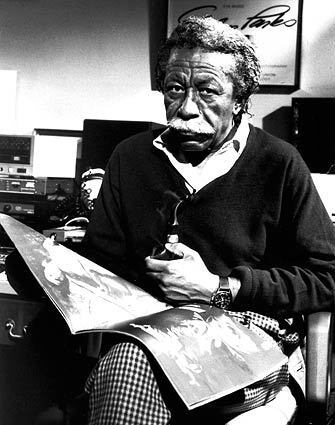 A 1986 photo of photographer-director Gordon Parks, the filmmaker that brought the hit "Shaft" to the big screen.
(AP)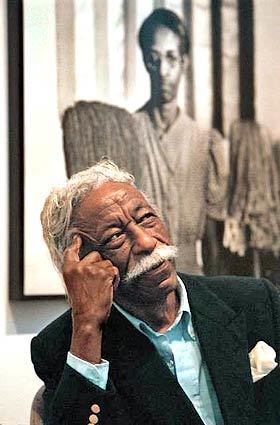 Photographer Gordon Parks in front of his work "American Gothic, Washington, D.C." in 1999.
(Marsha Halper / AP)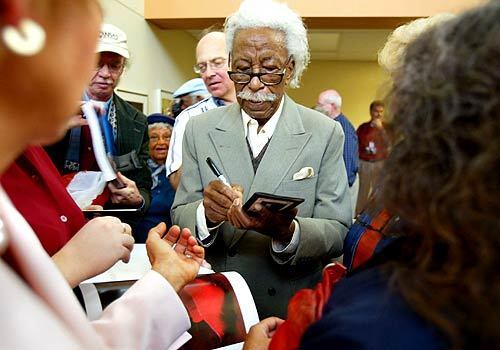 Gordon Parks signs autographs for fans and residents of Ft. Scott, Kan., while touring an exhibit of his work at Mercy Health Center in 2004.
(Delores Johnson / AP)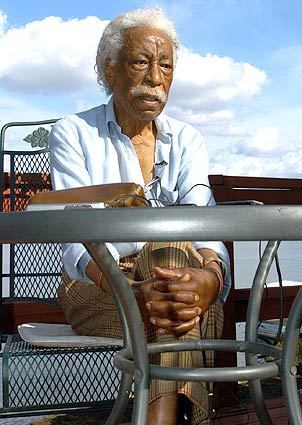 Gordon Parks reflects on his childhood in Fort Scott, Kan., during a visit with the media at Lake Fort Scott in 2004.
(AP)
Legendary photojournalist Gordon Parks hams it up for fellow photographers following a portrait session featuring himself and close to 100 other prominent African-American photographers in 2002 in the Harlem neighborhod of New York.
(Suzanne Plunkett / AP)