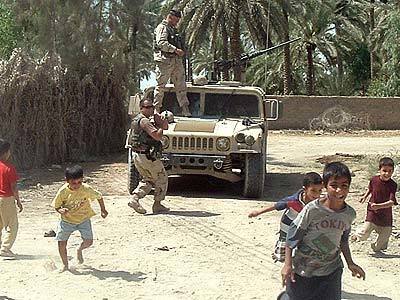 17 Images
Soldier Snapshots from Kuwait and Iraq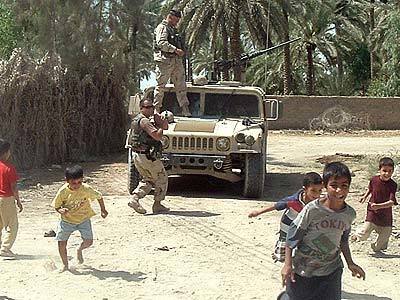 Here is a picture of SSG Glenn Tucker, dismounted and throwing a football. He is a the 1-185th out of Banning. While on patrol he stopped to throw the football around with the local boys. He has been a tackle and flag football coach for his own boys for over ten years, says his wife Sherry Tucker.
(Courstesy of Sherry Tucker)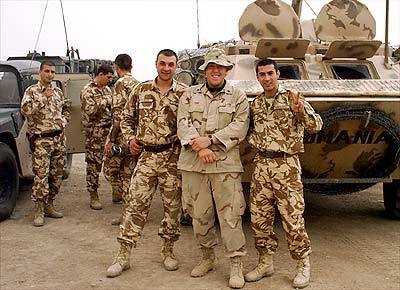 California Spc. Anthony Todd with Romanian coalition soldiers
()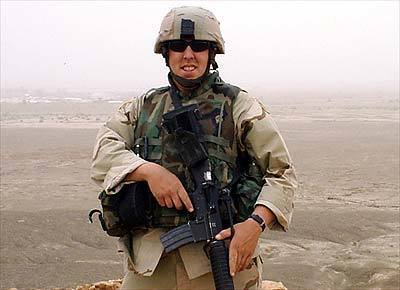 Spc. Anthony Todd on patrol
()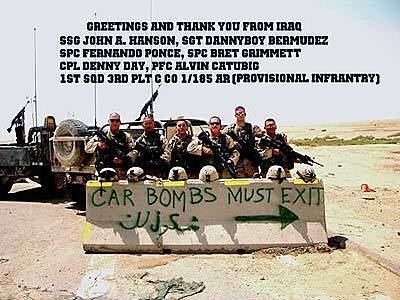 Checkpoint photo from Iraq: From left: SSG John A. Hanson, SGT, Dannyboy Bernudez, SPC Fernando Ponce, SPC Bret Grimmett, CPL Denny Day, PFC Alvin Catubig. First squad, Third Platoon, C Company 1/185 AR (Provisonal Infrantry.)
(Soldier snapshot)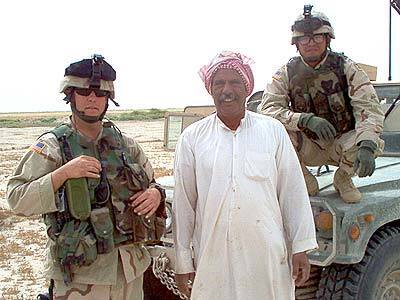 On patrol with a local resident.
(John Hanson)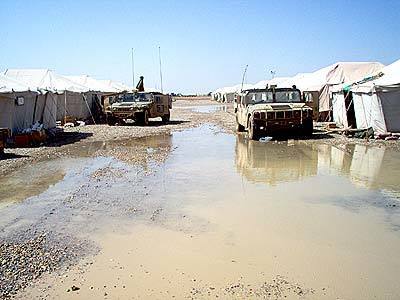 A muddy day at camp in Iraq.
(John Hanson)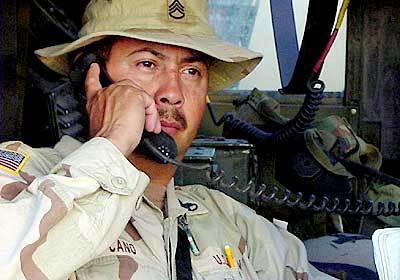 Manuel Cano, Staff Sergeant, 2nd Platoon, on the radio. He is attached to A Co. 1-185th Armor, based in Corona.
(Courtesy of Adam Gorey)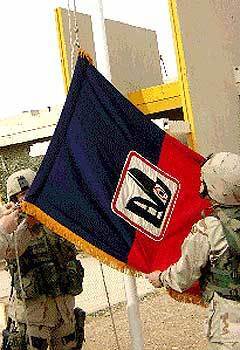 The 81st Brigade Combat Team raises its flag for the first time on LSA Anaconda, Balad, Iraq. This was during mid-April transfer of authority to the team.
(Spec. Kathryn Spurrell)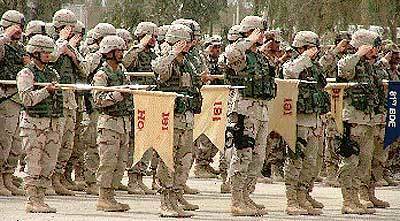 Soldiers of Task Force 181, 81st Brigade Combat Team during the Transfer of Authority ceremony at Balad, Iraq in mid-April.
(Sgt. Lucinda Lee Parsons)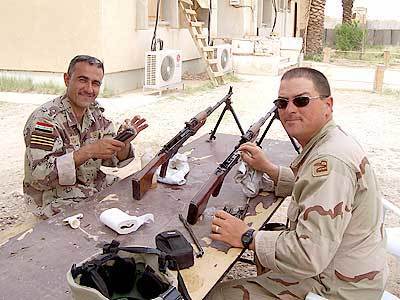 Staff Sergeant Adam Gorey, right, and an Iraq Civil Defense Sergeant cleaning RPKs, a version of the AK-47.
(Courtesy of Adam Gorey)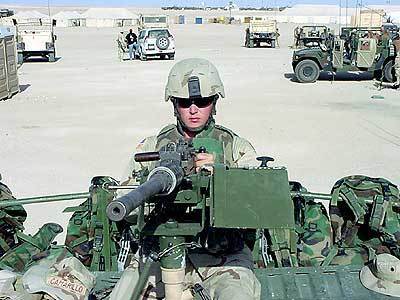 SPC Braden Stockham poses with his a machine gun.
(Manuel Cano)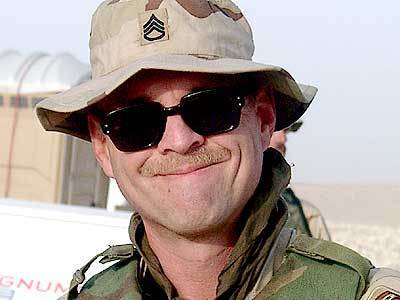 SSG Francis Shaw is all smiles after hearing about the birth of his son
(Manuel Cano)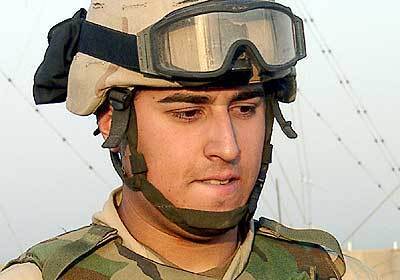 PV2 Jonathan Martinez in Iraq.
(Manuel Cano)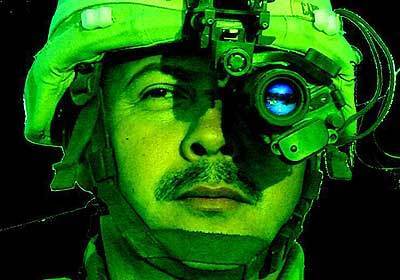 Self portrait of Manuel Cano, Staff Sergeant, 2nd Platoon. His unit is attached to the 81st Brigade out of Washington State.
(Manuel Cano)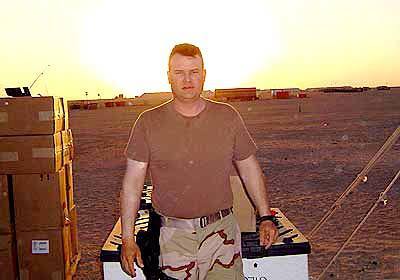 Maj. John McBrearty, a Riverside screenwriter, is executive officer of the 1st Batallion, 185 armor California National Guard unit from San Bernardino. The photo was made while he was travelling through Kuwait, enroute to Iraq, in March or April of 2004.
(Courtesy of Maj. John McBrearty)