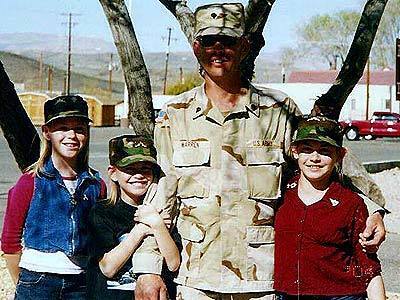 3 Images
Snapshots Before Departure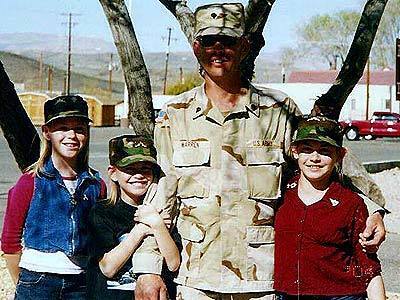 Spc Robert Warren taken on the 13th of March before his unit left for Iraq. With Warren are his nieces Kristin Korpal, left, Heather Korpal, center and his daughter Kassie Warren.
(Tracey Korpal)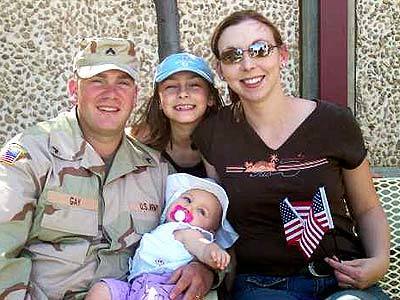 Cpl. Joshua Gay of Sacramento with his wife Jennifer Hamilton and two daughters. Before he was activated he worked as a loan processor. In the fall he was a soccer coach for his daughter's soccer team. He loves to go fishing and play soccer.
(Jennifer Hamilton)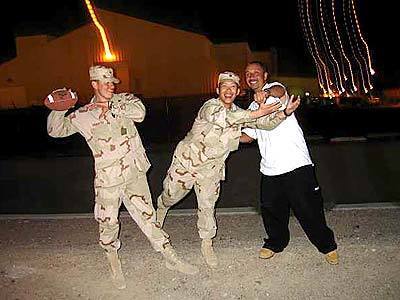 At Fort Irwin, Specialist, E4 Ivan Viramontes, left, Jesus Leon Ma and Ivan's brother Jesus "Jesse" Viramontes.. Streaks caused by camera movement during a slow exposure. They were protending to be playing football for the camara.
(Ernesto Viramontes)