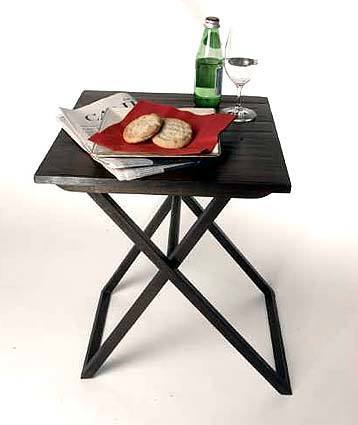 3 Images
Moveable feasting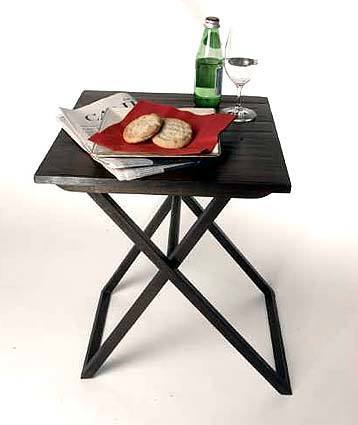 Bamboo top
Whether it supports spring rolls or buffalo wings, Armani's tray table with a split bamboo surface pairs well with the contemporary lounge and the Zen den but can be pressed into service for any room. The set of four folds and stacks into a wooden stand, $625, from Armani Casa, (310) 248-2440.
(Karen Tapia / LAT)
Hide and chic
With an inset of hand-stitched red leather and a matte black hardwood X-base frame, this stylish table is unlikely to be stored away. Battista folding table by Promemoria, $1,000, from Thema, (310) 659-8400.
(Ricardo DeAratanha / LAT)
Light metal
Taking a spin on the old tin TV tables of the '50s, the Leopoldo has chromed steel and polished aluminum that makes it light on its feet. It comes in goes-with-anything semigloss black and royal blue, $380, from Kartell, www.kartellus.com.
(Karen Tapia / LAT)