5 Images
Whirl is the word
The clean, modern design and guard-free cage profile make this one of the sleekest fans on the market. The blades are made from soft natural rubber. Propello fan by Black + Blum, $120, including shipping, at www.black-blum.com.
(Black + Blum)
Staring at the whirling foam rubber blades of this plastic table fan with an LED display will put you into a trance; from Kmart, $20.99.
(Bryan Chan / LAT)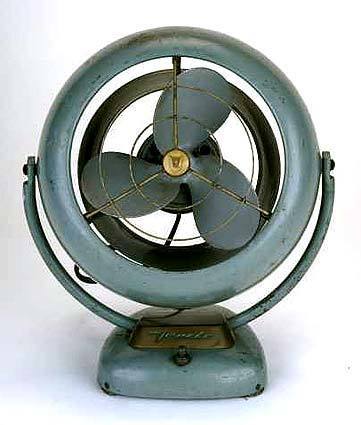 The aircraft turbine styling of this 1947 Vornado will look great anywhere. With metal blades and a barely there cage, it's not for kids; $139 from the La Brea Antique Collection, (323) 938-9444.
(Bryan Chan / LAT)
For some big-time breezes, there's this 30-inch industrial fan ringed in bright orange from Home Depot, $157. Also available in a 24-inch version, $99.
(Bryan Chan / LAT)
Nostalgia buffs will find this replica of a classic midcentury Vornadofan air circulator in chrome at Sharper Image, $129.95.
(Sharper Image)