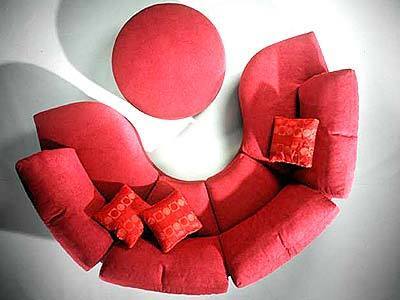 6 Images
Shapes of things to come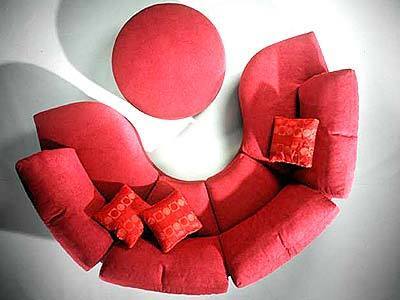 Ransome Culler's Radius two-piece sectional for Thayer Coggin has down-filled back cushions that fold over the frame. The sofa and ottoman — which fits into the unit's open curve — will retail for $8,375 (in chenille, as shown here) from Cantoni, L.A., (323) 634-0909, and Irvine, (949) 585-9191.
()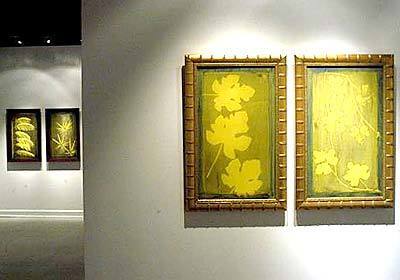 High Point fine art photographer Jim Koch produces prints and mixed-media pieces for decorators and clients. This gilt-framed work, a dyed photo-emulsion silkscreen of a fig leaf, $2,000, is available at www.jkgallery.com, (336) 883-2370.
(Karen Tam / For The Times)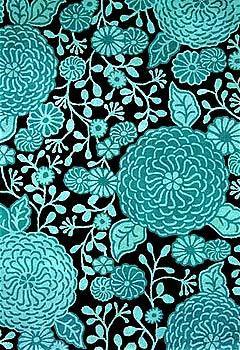 One of the trendiest florals in home décor, the Far Eastern chrysanthemum pattern gets a wild western update with pop colors and bold blooms on Company C's Sachi wool rug. Available this summer, this 461/27-by-661/27-foot rug runs $495. Information: www.companyc.com, (800) 818-8288.
(Karen Tam / For The Times)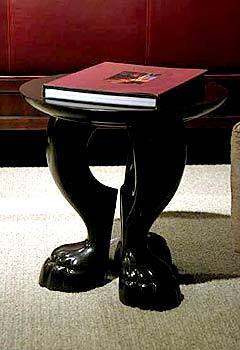 Jacques Garcia's "pied de lion" reimagines the lion's paw of classic French furniture as Deco-influenced legs for a stool-cum-side table. The bronze-finished brass piece, $2,372, is available this fall from Baker Furniture, (800) 592-2537.
(Karen Tam / For The Times)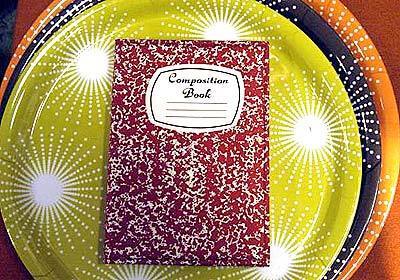 Pillow poobah Thomas Paul has fluffed up his line with new accessories. Paul's silk-covered journal, $20, which mimics the old school variety, is now at Clover, L.A., (323) 661-4142. His starburst melamine tray trio, $45, is at Show, L.A., (323) 644-1960.
(Karen Tam / For The Times)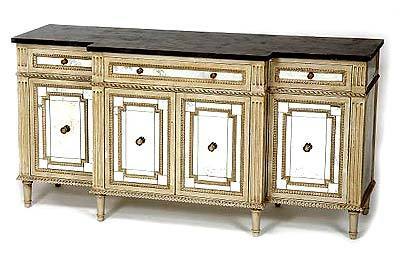 The Selznick buffet by Amy Howard is part of a Regency Revival group of handcrafted furnishings. Finished in Parisian gray hardwood with antiqued mirror panels and top, the elegant dining room piece, $9,688, takes six to 10 weeks by special order through Guy Chaddock showroom at the Pacific Design Center, West Hollywood, (310) 271-3650.
(Karen Tam / For The Times)