la-hy-firsts-1-j0554ync
The first gas-powered vehicle to travel L.A.'s streets weighed half as much as similar vehicles run by steam or electricity.
()
la-hy-firsts-2-j0i43tnc
The L.A. Auto Show under the chandeliers of the Shrine Auditorium in 1930.
()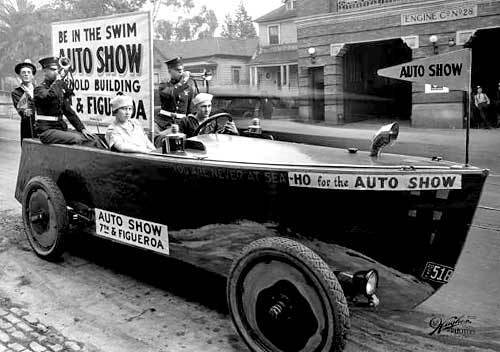 la-hy-firsts-3-j07n4ync
The boat/car on Figueroa Street in front of the now-named Engine Co. 28 restaurant in this 1920 photo.
()
la-hy-firsts-4-itrsjknc
The Arroyo Seco Parkway, later renamed the Pasadena Freeway in 1940.
(LAT)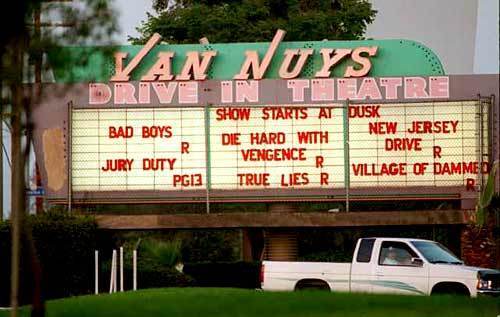 la-hy-firsts-5-dmg4qhgw
The Van Nuys Drive-In Theater was one of the last in the Valley when it closed in early 1996.
(Gary Friedman / LAT)
la-hy-firsts-6-e6oor9gw
The Botts dot, a raised ceramic marker named for engineer Elbert D. Botts, has helped define freeway lanes throughout California for 35 years.
(LAT)