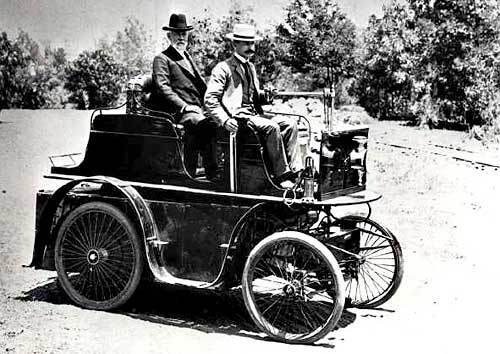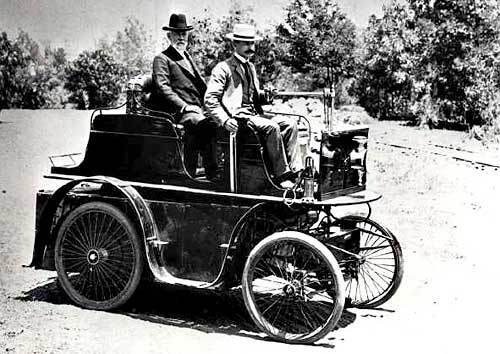 The first gas-powered vehicle to travel L.A.'s streets weighed half as much as similar vehicles run by steam or electricity.
()
The L.A. Auto Show under the chandeliers of the Shrine Auditorium in 1930.
()
The boat/car on Figueroa Street in front of the now-named Engine Co. 28 restaurant in this 1920 photo.
()
The Arroyo Seco Parkway, later renamed the Pasadena Freeway in 1940.
(LAT)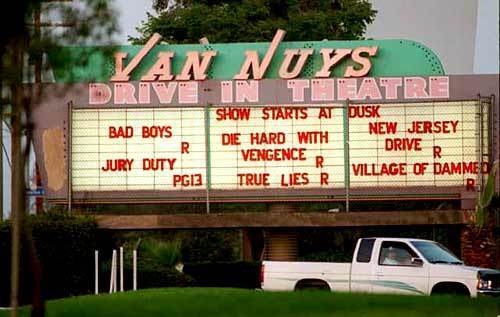 The Van Nuys Drive-In Theater was one of the last in the Valley when it closed in early 1996.
(Gary Friedman / LAT)
The Botts dot, a raised ceramic marker named for engineer Elbert D. Botts, has helped define freeway lanes throughout California for 35 years.
(LAT)