4 Images
Johnnie Cochran: 1938 - 2005
Former Black Panther Elmer "Geronimo" Pratt, left, is joined by attorney Johnnie Cochran during a sidewalk news conference outside the Second District Court of Appeals in Los Angeles.
(Nick Ut / AP)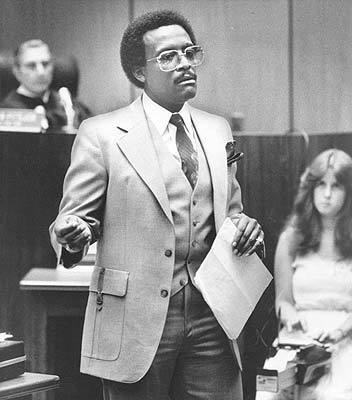 Attorney Johnnie Cochran makes a summation in the Settles Inquest in 1981. Cochran represented the Settles family.
(LAT)
Rapper Sean (Puffy) Combs and attorney Johnnie Cochran attend the Essence Awards.
(George De Sota / Getty Images)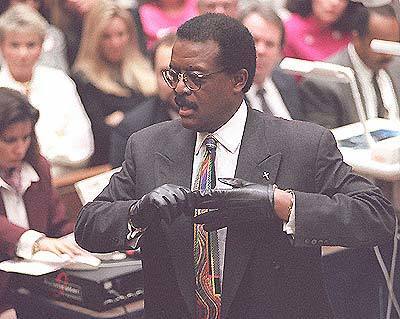 Defense attorney Johnnie Cochran Jr. puts on a pair of gloves in this Sept. 27, 1995 photo, at the Los Angeles Criminal Courts Building, to remind the jury in the O.J. Simpson double-murder trial that the gloves Simpson tried on did not fit him. "Remember these words,'' Cochran said. "If it doesn't fit, you must acquit.''
(Vince Bucci / AP)