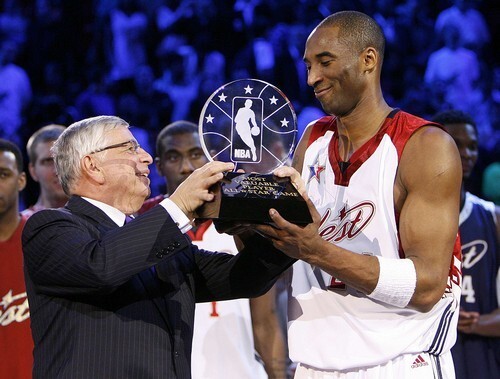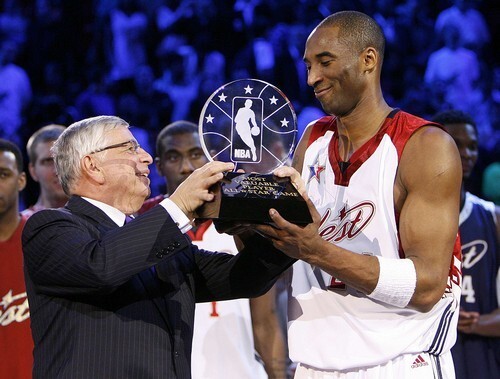 Commissioner David Stern presents Kobe Bryant with the 2007 NBA All-Star Game Most Valuable Player award.
(Kevork Djansezian / AP)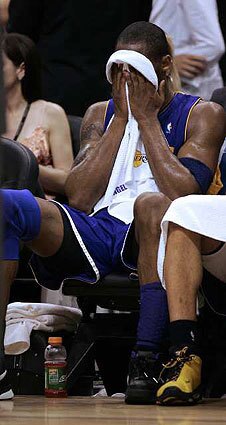 After leading the Lakers to the seventh game of their first-round playoff series against the heavily favored Phoenix Suns, Kobe Bryant suddenly disappeared.
(Gina Ferazzi / LAT)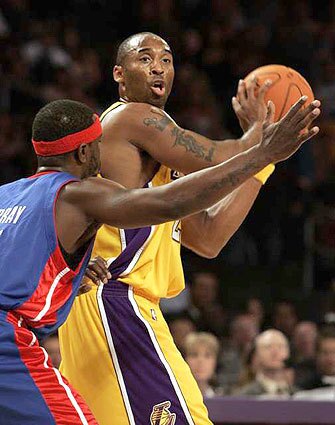 Kobe Bryant, looking for an open teammate against the Pistons, will welcome a break in the schedule.
(Christine Cotter / LAT)
Kobe Bryant signals Lakers ball after a Seattle turnover during first-quarter action Friday night.
(Lori Shepler / LAT)
These days the long baggy look is in.
(Luis Sinco / LAT)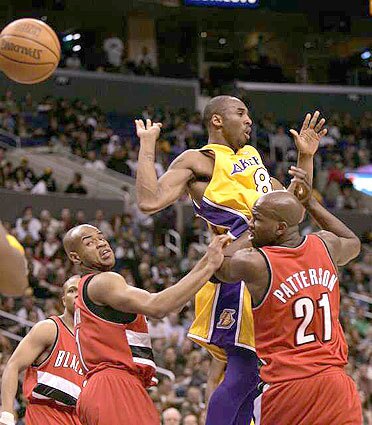 NO LOOK
Kobe Bryant throws a no-look pass between Portland TrailBlazers Jarrett Jack left, and Ruben Patterson for an assist to Lamar Odom.
(Richard Hartog / LAT)
Lakers guard Kobe Bryant applies the defense against Cleveland's LeBron James in a matchup of the NBA's two best perimeter players.
(Christine Cotter / Los Angeles Times)
Los Angeles Lakers' Kobe Bryant scrambles for a for ball as Miami Heat's Shaquille O'Neal applies pressure during the third quarter of basketball action on Christmas Day.
(AP Photo / Steve Mitchell)