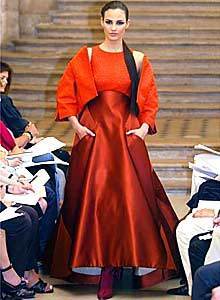 6 Images
American in Paris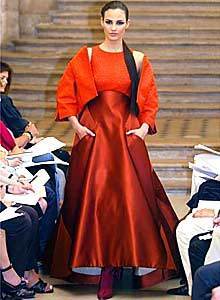 Rucci's restrained and subtle styles include this cinnabar-red satin and ostrich jacket and dress.
(AFP)
A crinkly, head-to-toe fur creation of Rucci's seems to float down the runway at the Hotel d'Evreux in Paris.
(AFP)
A mink hood-style stole complements a double-faced knit cashmere ski sweater.
(AP)
Ralph Rucci, the first U.S. courturier since before World War II to have a show in Paris.
(AP)
A double-faced tailored suit reflects Rucci's attention to detail.
(AP)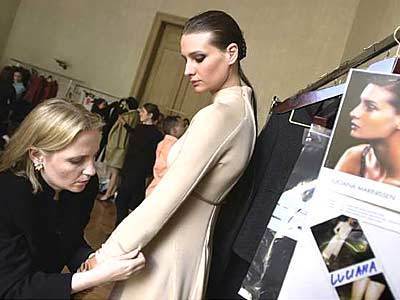 Top Argentine model Luciana Marinissen is prepared for her turn down the catwalk during the showing of the Rucci collection.
(AFP)