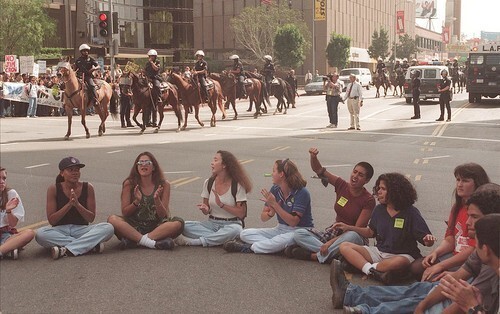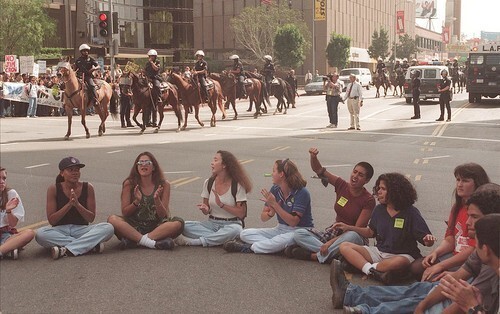 Police move in as student protesters block Wilshire Blvd. in support of affirmative action.
(Al Seib / LAT)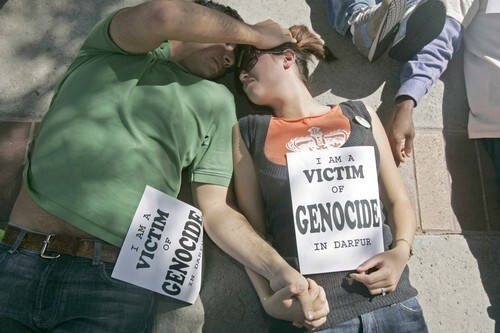 UCLA alumni Ricardo Rodriguez, 22, and fiancee Alexis Flyer, 21, UCLA student, participate to the UCLA student die-in while waiting the UC Board of Regents' decision on a proposal to divest from companies with business ties to the Sudanese government.
(Beatrice de Gea / LAT)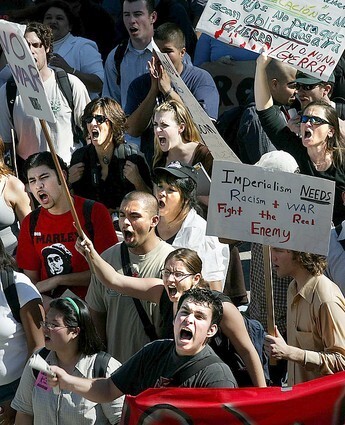 Students picket at Cal State Northridge protesting both President Bush's threat of war against Iraq and a campus ROTC recruitment program that targets Latinos.
(Anne Cusack / LAT)
UC Santa Barbara students sprawl on the ground at an antiwar protest on campus.
(Spencer Weiner / LAT)
Cal State Long Beach students gather in front of the school's administration building as part of a walkout to protest proposed cuts to the Cal State budget.
(Genaro Molina / LAT)