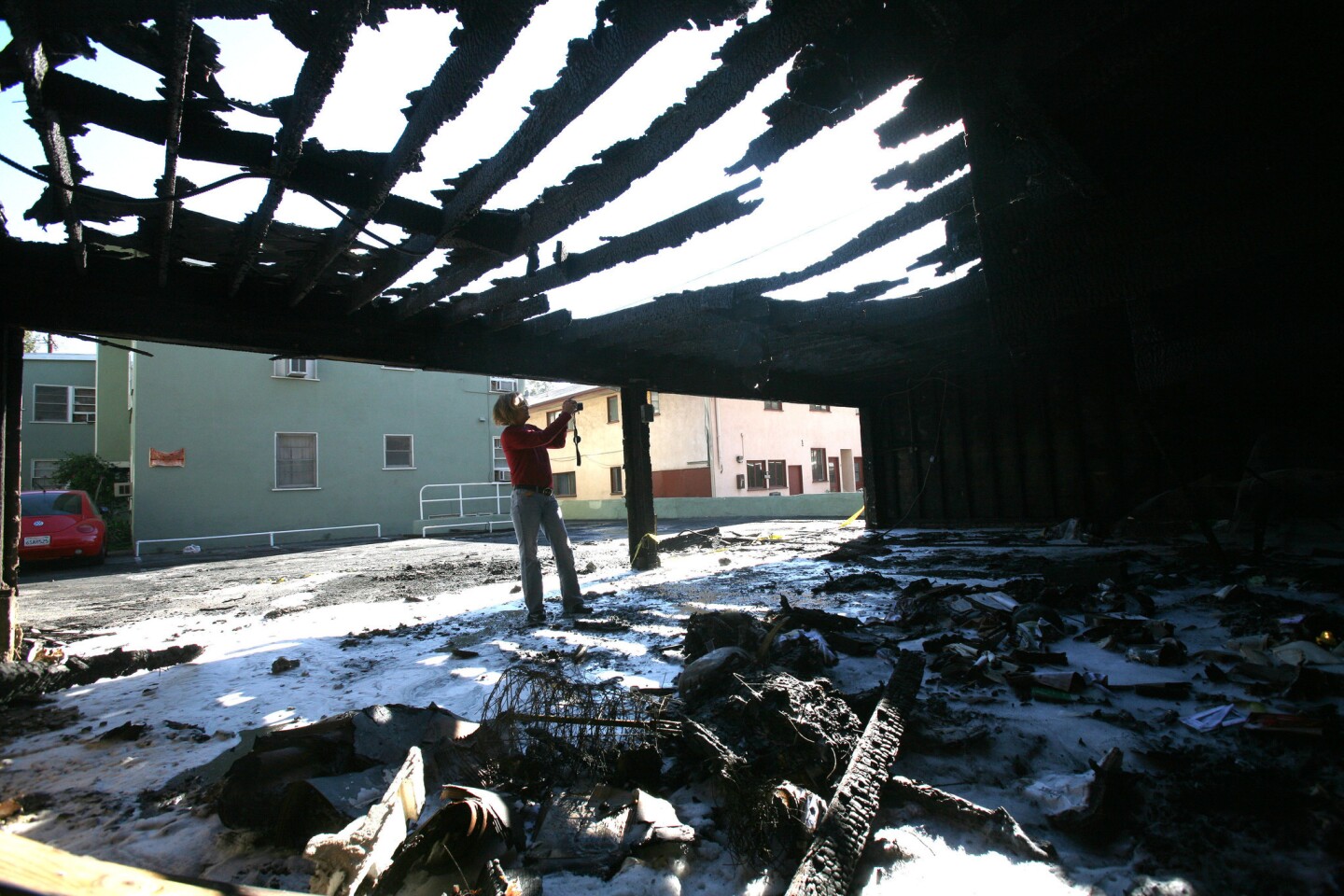 10 Images
Holiday season arson fires, 2011-12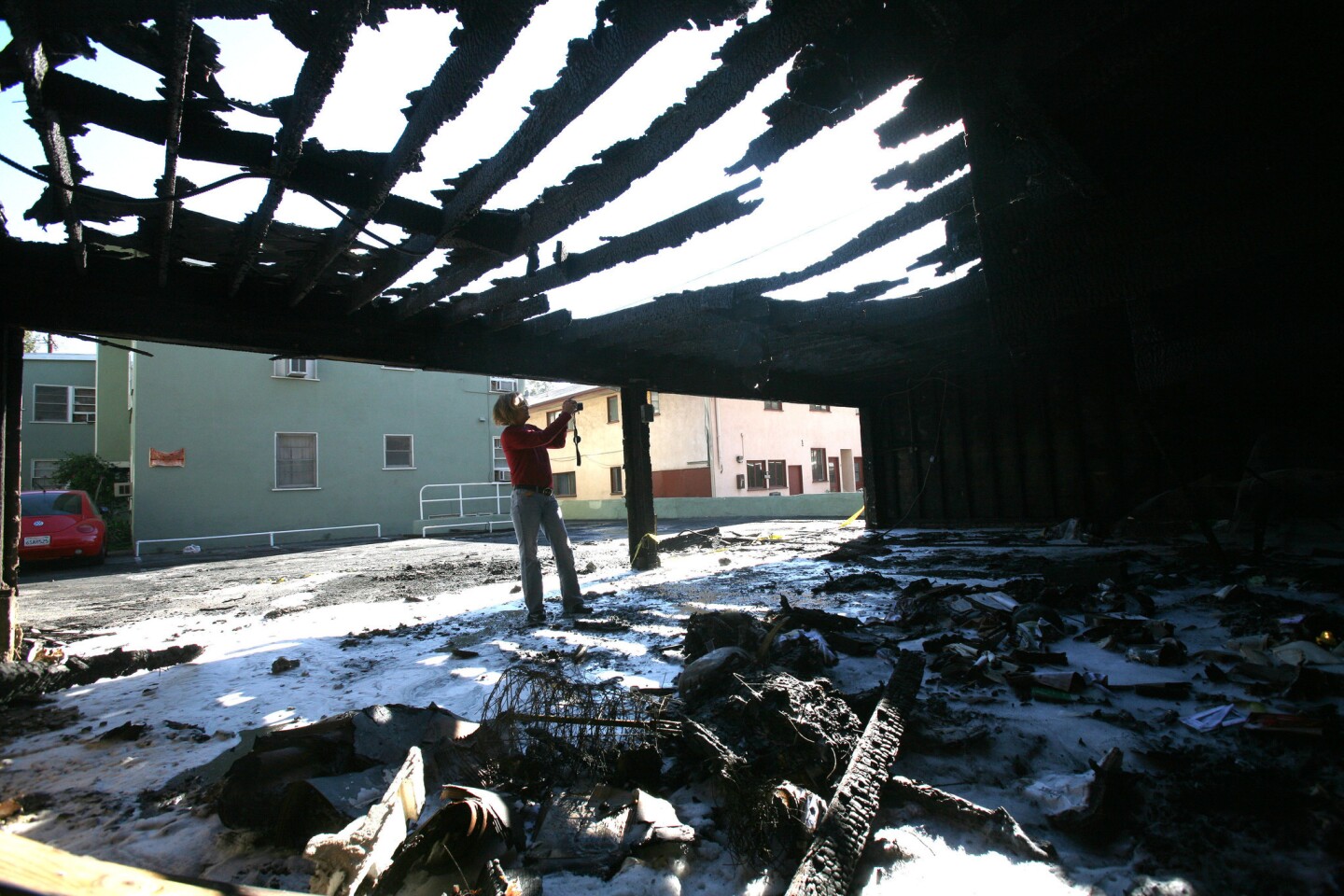 Jan. 1, 2012
Heidi Schroeder takes photos of the damaged carport at a Sweetzer Avenue apartment complex in West Hollywood.
(Ringo H.W. Chiu / For the Times)
Jan. 1, 2012
Los Angeles Police Cmdr. Michael Moriarty points to an image of a man walking on Hollywood Boulevard. On Jan. 1, 2012, authorities had identified the man with a distinctive gait as a person of interest in a series of arson fires.
(Allen J. Schaben / Los Angeles Times)
Jan. 2, 2012
Arson suspect Harry Burkhart is arrested in Hollywood.
(OnScene.tv / Associated Press)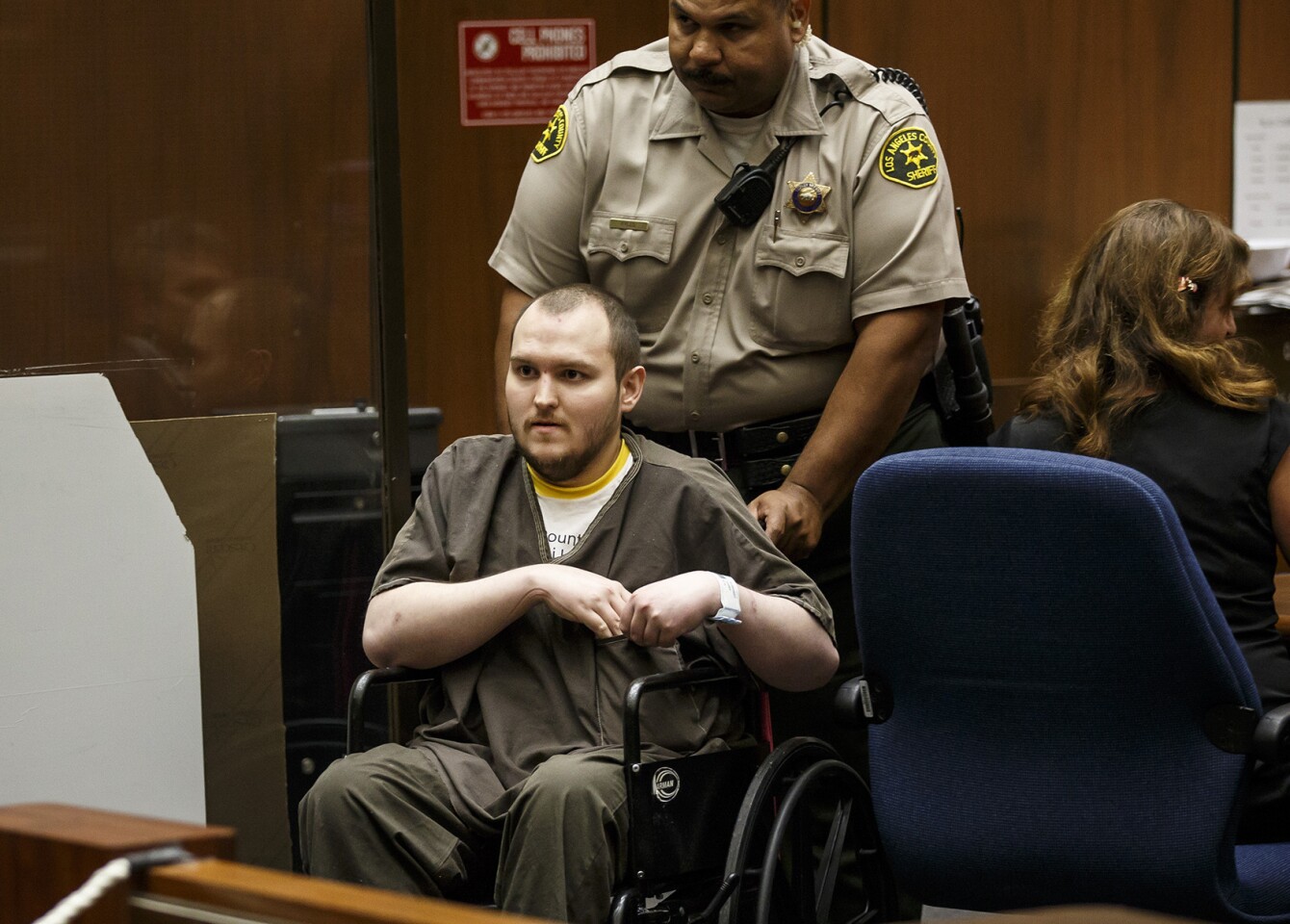 Arson verdict
Harry Burkhart leaves a downtown courtroom after being found guilty on 47 counts of arson.
(Marcus Yam / Los Angeles Times)
Aug. 30, 2016
Harry Burkhart listens to closing statements in his trial in Los Angeles County Superior Court.
(Paul Buck / European Pressphoto Agency)
Jan. 1, 2012
A vacant church on Gramercy Street between Hollywood Boulevard and Franklin Avenue burns as residents watch.
(Michael Robinson Chavez / Los Angeles Times)
Dec. 30, 2011
A firefighter surveys the scene of a blaze at a home on Rothdell Trail in Laurel Canyon where Doors singer Jim Morrison is believed to have lived.
(Don Bartletti / Los Angeles Times)
Jan. 2, 2012
Firefighters at the scene of a fire on Jan. 2, 2012.
(Rick Loomis / Los Angeles Times)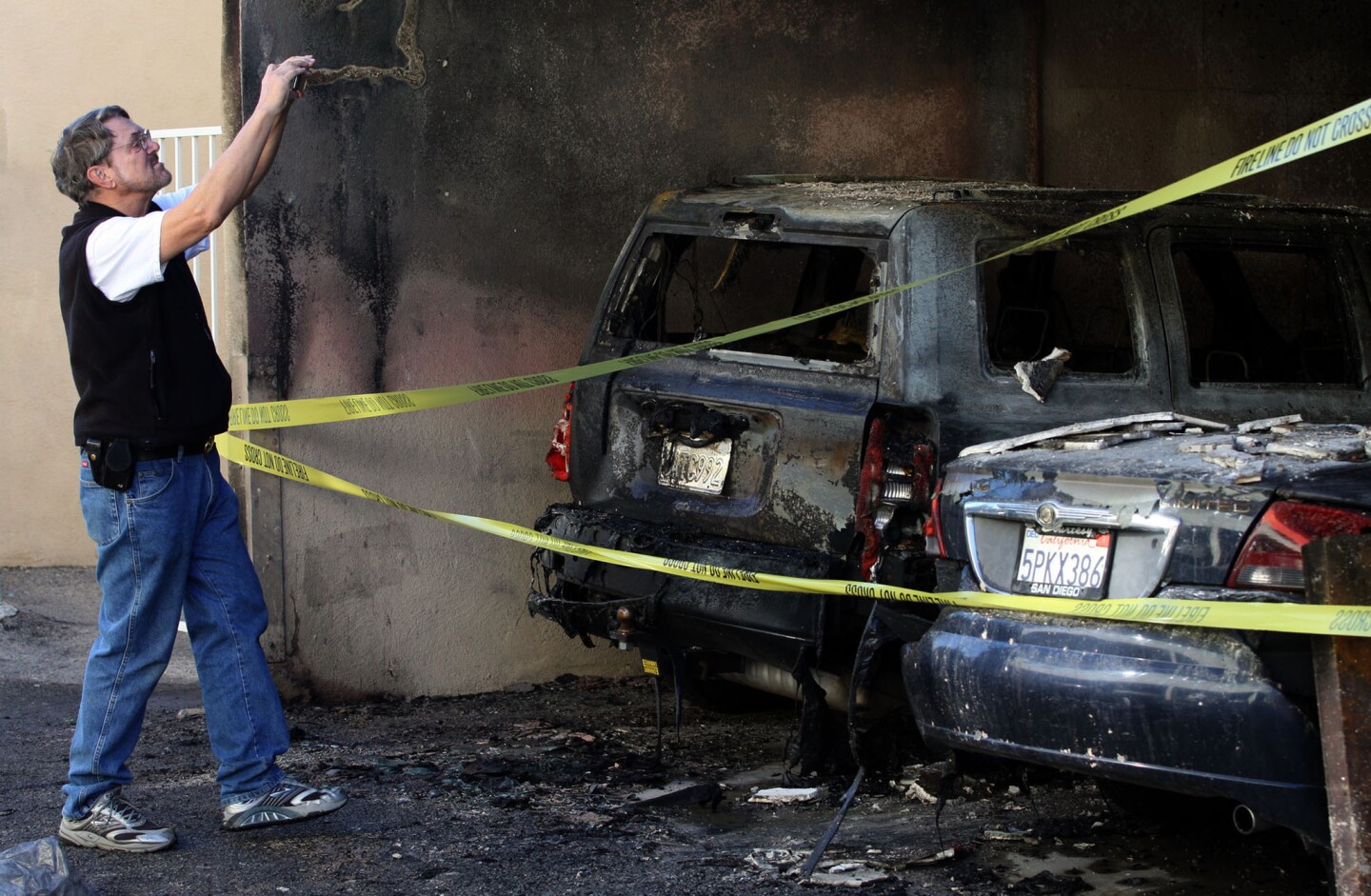 Dec. 31, 2011
Jonathan Zimmerman photographs cars that were damaged by an arson fire on Burbank Boulevard in North Hollywood.
(Gary Friedman / Los Angeles Times)
Dec. 29, 2011
Stunned residents return to their apartment complex the morning after an arson fire destroyed two units and four cars in Hollywood.
(Mark Boster / Los Angeles Times)