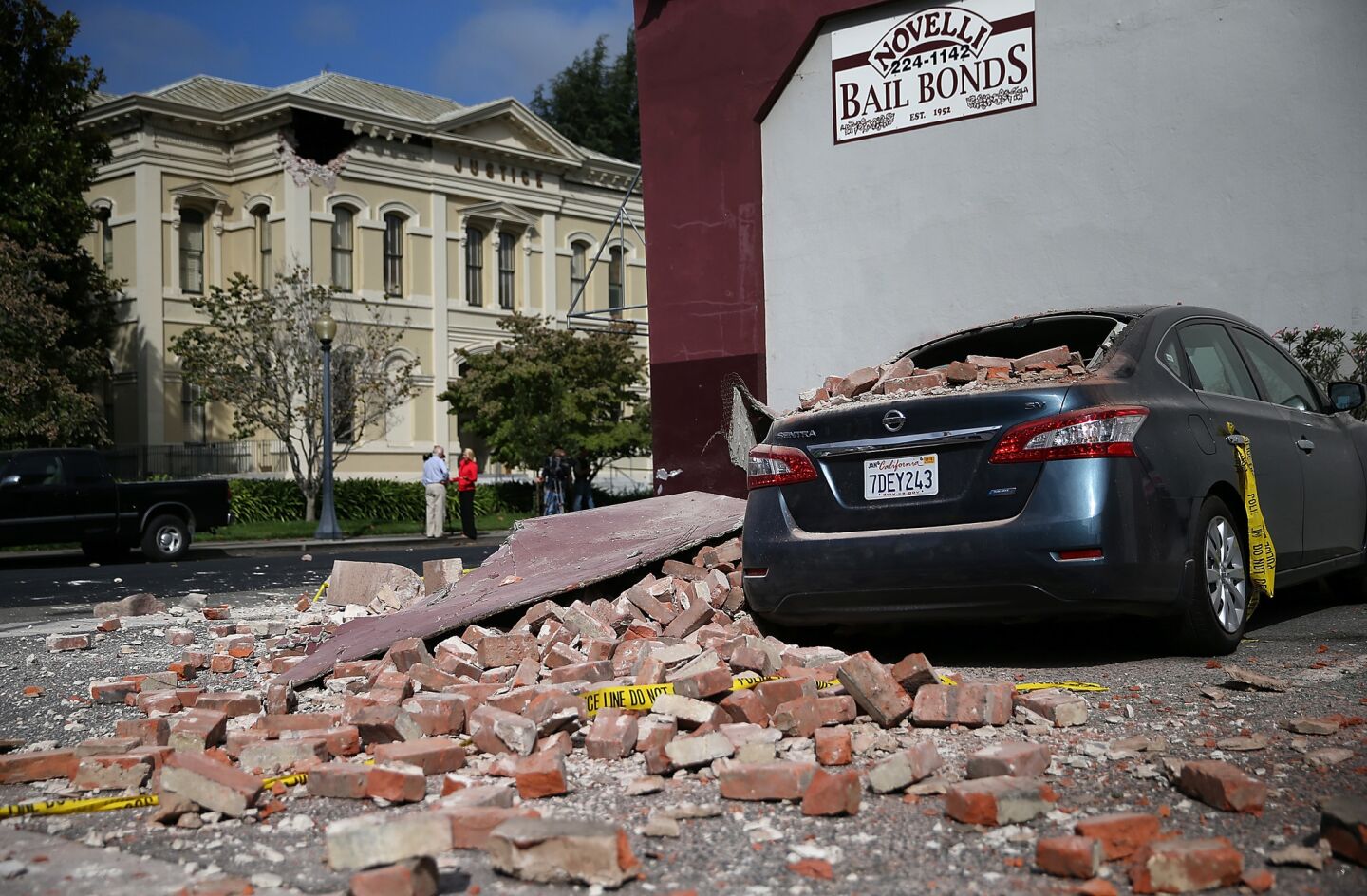 7 Images
Brick buildings damaged or destroyed in previous earthquakes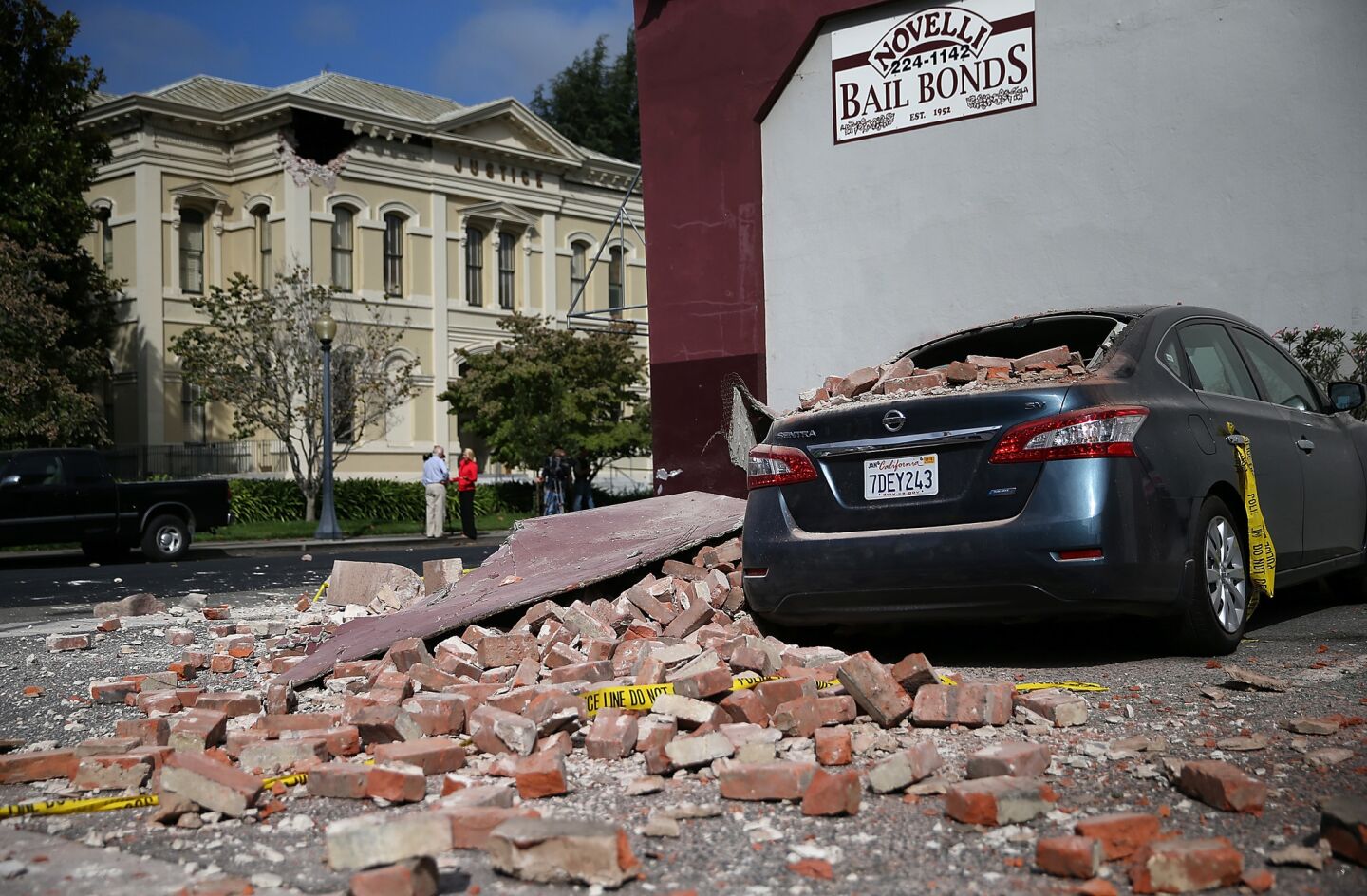 A car is seen covered in bricks following a reported 6.0 earthquake on August 24, 2014 in Napa, California.
(Justin Sullivan / Getty Images)
Bricks fall from an unretrofitted building during the 2014 Napa earthquake.
(Rick Loomis / Los Angeles Times)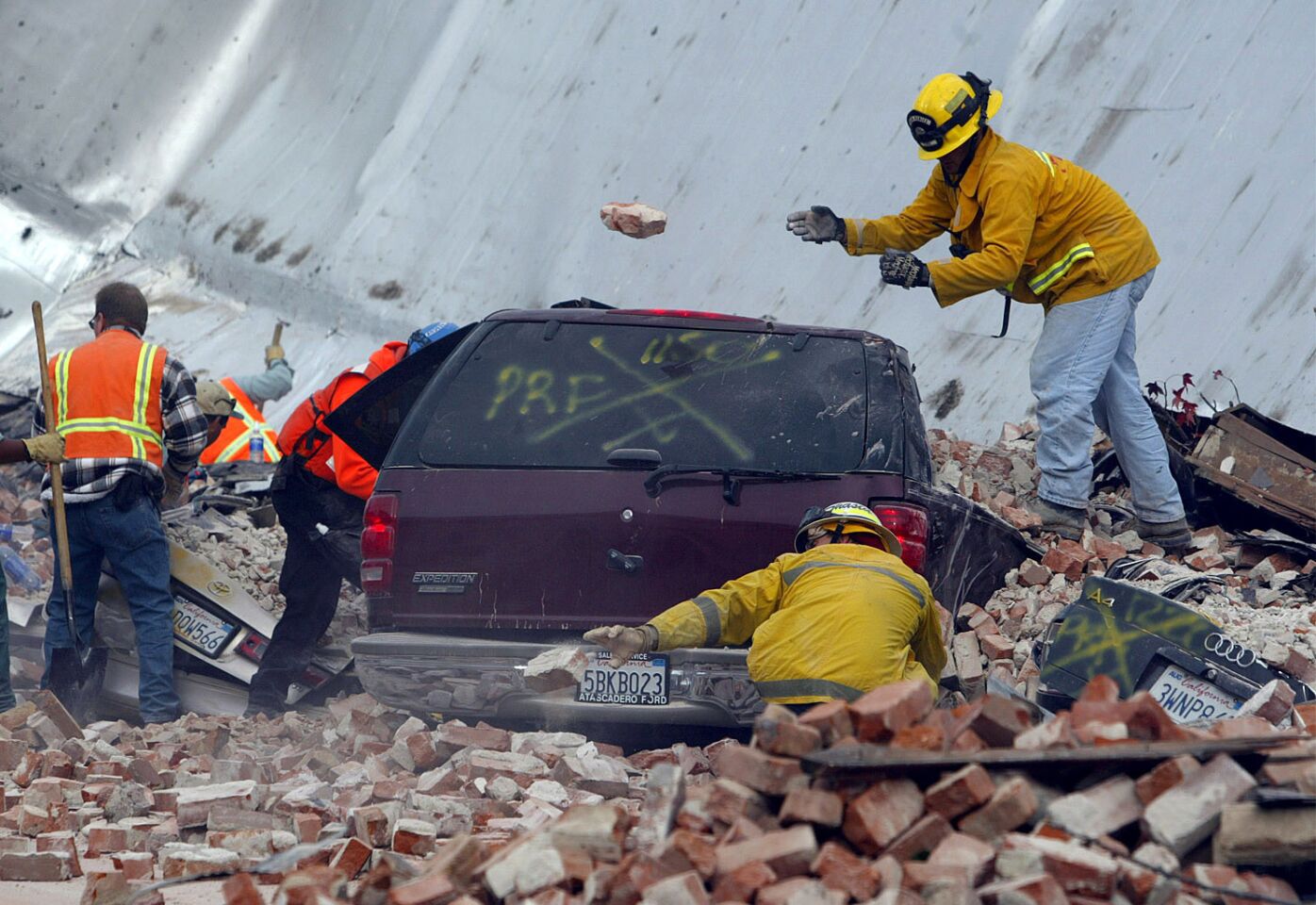 Resuce workers remove bricks from crushed cars near the remains of a collapsed two-story building in Paso Robles, Calif., following an earthquake Monday, Dec. 22,2003. The Pan Jewelers building was one of the buildings that collapsed during the quake.
(SPENCER WEINER / Los Angeles Times)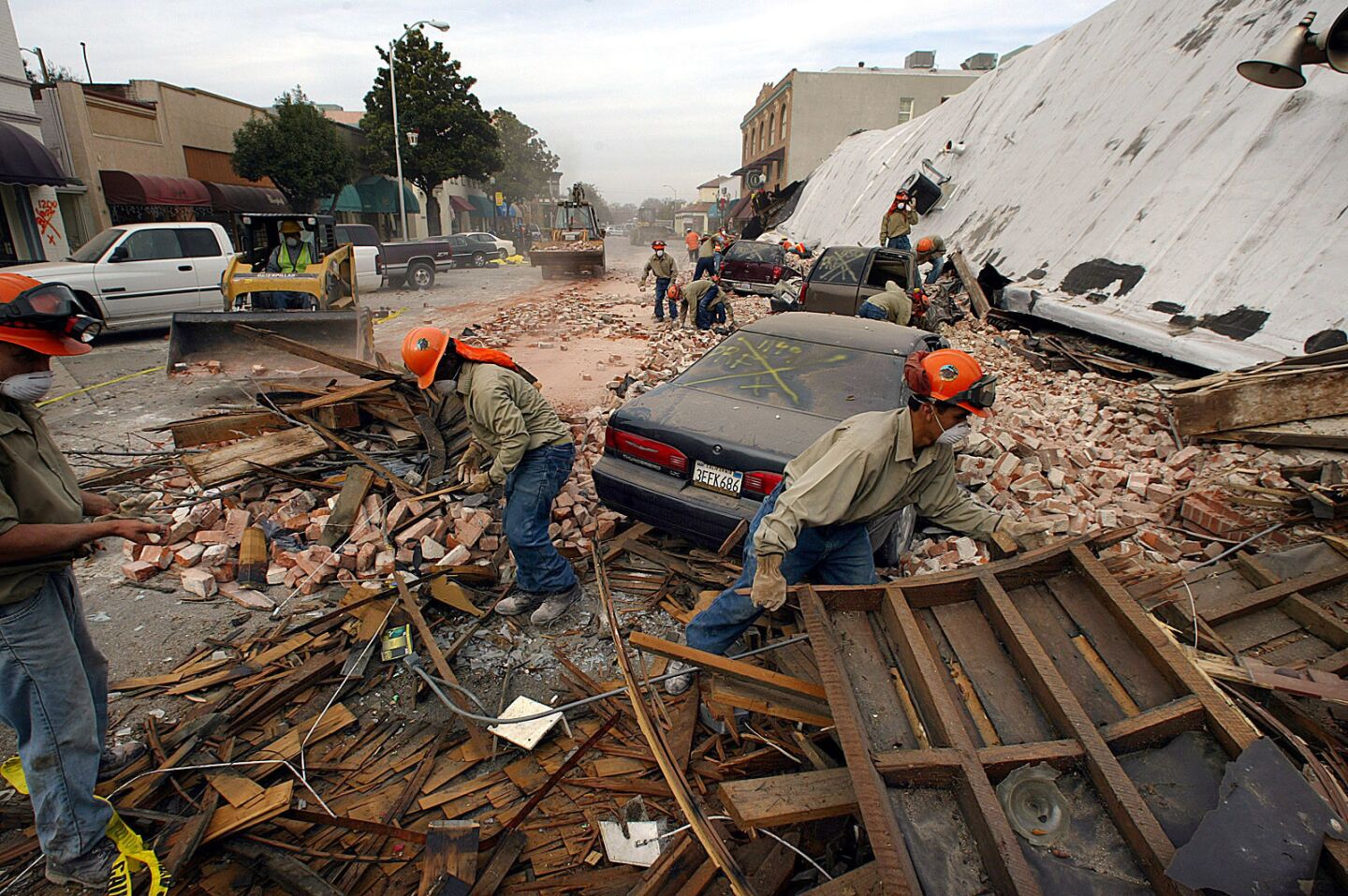 Rescue workers uncover cars after a powerful earthquake collapsed buildings and killed at least two people, Monday, Dec. 22, 2003, in Paso Robles, Calif.
(Spencer Weiner / Los Angeles Times)
Firefighters Roger Colombo, right, and Josh Cazier search through a car trapped under the roof at Pan Jewelers after Monday's earthquake destroyed several buildings in Paso Robles, Calif.
(NICK UT / AP)
Greenleaf Avenue, the heart of Whittier's business district, was devastated in the 1987 quake. (Rick Corrales / Los Angeles Times)
Gus Koutroulis, left, mayor of Tehachapi, points out earthquakedamage to visitors (from left) Gov Warren, Sen Knowland and Maj. Gen. Walter M. Robertson. 1952 file photo.
(file photo / Los Angeles Times)