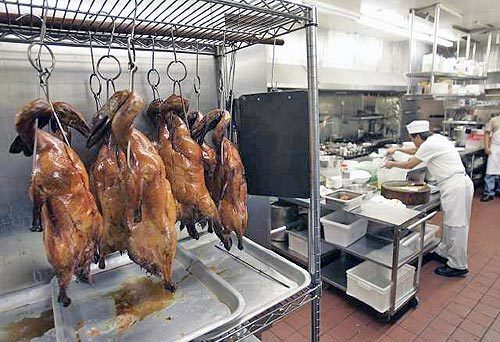 5 Images
Aiming for a better grade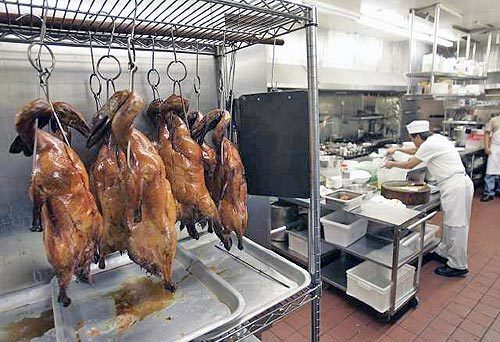 Pressure
The kitchen at Mission 261 currently rates a B, while the bar kitchen rates an A. "It's like the police coming to catch illegal immigrants" when inspectors arrive at the restaurant, owner Ng said. "That's the feeling. It makes everyone nervous."
(Robert Gauthier / LAT)
Live music
Ng's restaurant features live music and has a loyal following both in the Chinese community and among foodies.
(Robert Gauthier / LAT)
Dining
"We want to maintain a high standard," Harvey Ng said of his restaurant.
(Robert Gauthier / LAT)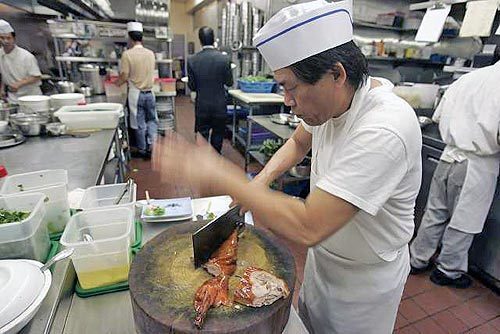 Standards
A cook prepares a poultry dish inside the expansive kitchen of Mission 261, a Chinese restaurant in San Gabriel. Owner Harvey Ng holds weekly meetings to push his staff to reach the county's strictest guidelines. "Our goal is to always have an A," Ng said.
(Robert Gauthier / LAT)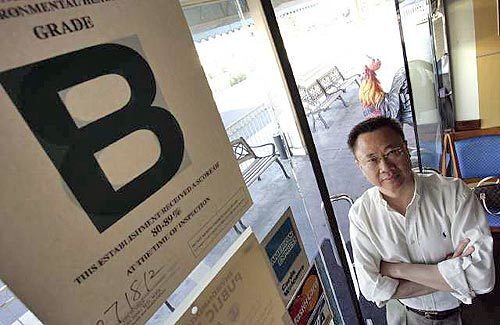 Concerned
Walnut City Councilman Joaquin Lim formed the Chinese Restaurant Health Standards Task Force in an effort to raise the cleanliness practices of L.A. County-area restaurants.
(Robert Gauthier / LAT)