A LEADER:
Betty Friedan tapped a tsunami of frustration but was swept aside as the feminist wave grew strident.
(Jose Aurelio Barrera / LAT)
GLOBAL ATTENTION:
Friedan, right, with women in Nairobi, Kenya, in 1985. By then she had written "The Second Stage," which shocked many by urging women not to forsake their "core" of nurturing, love and home.
(File photo)
AT THE FOREFRONT:
Friedan speaks about a national women's strike in this 1966 photo. Feminists won several victories against discrimination in the '60s, including forcing airlines to change policies that required stewardesses to resign once they married or turned 32.
(Associated Press)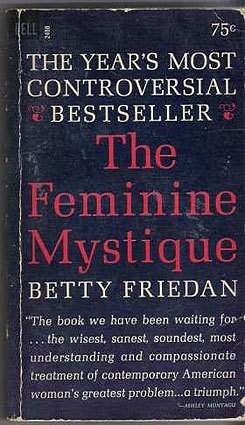 LITERARY LANDMARK:
The publisher printed only a few thousand hardcover copies in 1963, but sales exploded in paperback.
(File photo)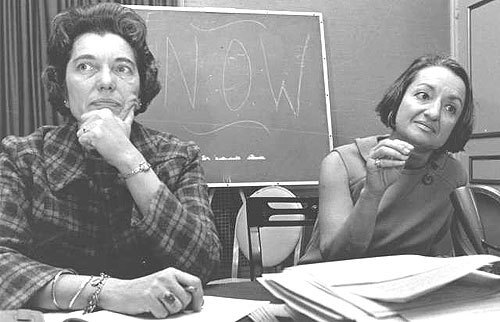 FOUNDER OF NOW:
Friedan, right, and Kathryn F. Clarenbach of the University of Wisconsin attend the second annual gathering of the National Organization for Women in 1967. Friedan stepped down as the group's president in 1970 amid criticism.
(File photo)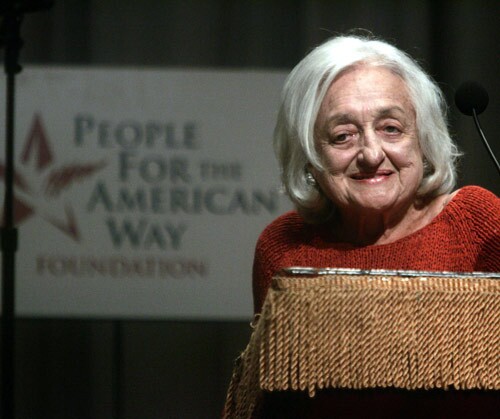 MODERN FEMINIST:
Betty Friedan's manifesto "The Feminine Mystique" became a best seller in the 1960s and laid the groundwork for the modern feminist movement.
(Peter Kramer / Getty Images)