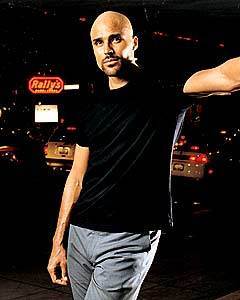 11 Images
Casual and Classy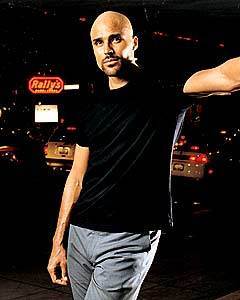 Laker forward Rick Fox sets the style tone in Los Angeles with a new, sleek look.
(STEFAN STUDER)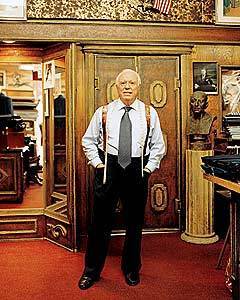 Custom tailor to the stars, Anthony Gasbarri in his Hollywood shop.
(DAVE LAURIDSEN)
Gasbarri checks for perfection.
(DAVE LAURIDSEN)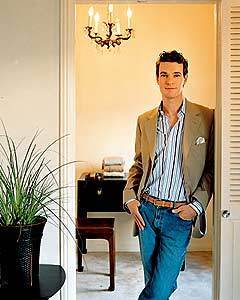 Image consultant Martin Kedzior makes a stylish entrance.
(DAVE LAURIDSEN)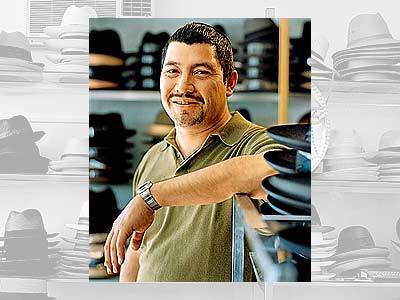 Haberdasher Sal Rovero takes stock in his Hollywood Hatters.
(DAVE LAURIDSEN)
Luis Becerra, 30, budget supervisor, left, and Diallo Marvel, 29, art director, for TBWA/CHIAT/DAY, sport casual wear for the advertising age.
(STEPHEN SIGOLOFF)
Peter Villegas, 34, a vice president at Washington Mutual, dons an updated pinstripe.
(STEPHEN SIGOLOFF)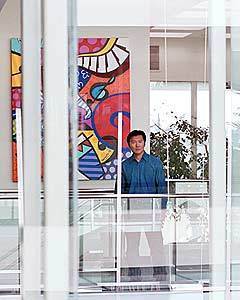 Paul Tsuchiya, 39, COO for the National Academy of Recording Arts & Sciences, strikes a pose in electric blue, defying the music industry's black dress standard.
(STEPHEN SIGOLOFF)
The last time Jim McMahon, 38, product development for Blue Cross of California, wore a suit to work was on his interview for the job.
(STEPHEN SIGOLOFF)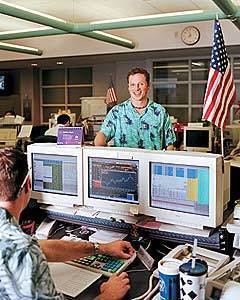 Nate Collins, 28, a trader/Wedbush Morgan Securities, says he has had to adjust to his company's Hawaiian-themed Casual Friday.
(STEPHEN SIGOLOFF)
Jose Huizar, 35, deputy city attorney for the city of Los Angeles, lets himself go casual on Fridays, in a classy-yet-comfortable slacks-and-dress-shirt ensemble.
(STEPHEN SIGOLOFF)