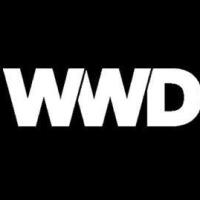 Miles Socha | WWD
Latest From This Author
Pharrell Williams has been wearing Chanel necklaces for years — only not the original costume jewelry.

Long crazy about Coco, Chanel is now going gaga for Gabrielle.

Riccardo Tisci, who revved up and reinvented Givenchy in his own edgy image, has exited the French house after an electrifying 12-year tenure.The French couture house confirmed his departure exclusively to WWD, noting that his last collections were fall men's wear and spring couture, which were paraded together at the National Library of France in Paris on Jan. 20.

Pharrell Williams wears Chanel necklaces and tweed jackets with confidence and panache.

Sneakers and puffer jackets are perhaps the most common uniform in luxury hotel lobbies this winter.

Ahh, Paris: The cradle of couture, a hot spot for lingerie, and the birthplace of the expression "ooh la la!"

Pierre Cardin practically upstaged his big 70th anniversary show here by declaring that his fashion house, founded in 1950 and synonymous with Space Age chic, is on the block.

Karl Lagerfeld, who has professed his penchant for hotel living, can soon check himself into a resort of his own design.

Jennifer Lawrence, recently crowned the world's highest paid actress for the second year running, looks like a million bucks in her latest Dior ads, lounging in a creamy coat and clutching a gold Diorever bag.