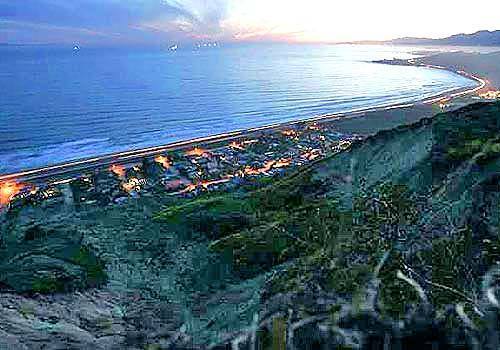 5 Images
Landslide country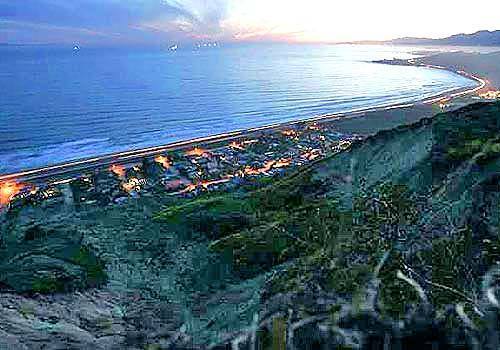 La Conchita spreads out beneath a hilltop avocado orchard. The remnants of the Jan. 10 slide are at left, where the hillside gave way.
(Don Bartletti / LAT)
During a visit to recover mementos, Graham Goodfield leaps from a gash in the home of his late friend, Tony Alvis, one of the 10 slide victims. The landslide split Alvis' home in two.
(Don Bartletti / LAT)
At a shrine atop the landslide dirt pile, Russ Brazelton, left, and Brad Lilley play an imaginary percussion duet for musician friend Charly Womack, who died in the slide.
(Don Bartletti / LAT)
Dan Alvis prepares to move his "Woody" go-cart to a storage place. A full-sized "Woody" was crushed in his garage when a landslide slammed into his home. Alvis' brother died in the slide earlier this year, and Alvis has lost two homes to the collapsing hillside.
(Don Bartletti / LAT)
Roy Creath, 87, and his wife, Helen, 85, garden at the home they've lived in since the '70s. The home on Bakersfield Avenue is two blocks away from where the Jan. 10 landslide roared down.
(Don Bartletti / LAT)