4 Images
Massive storm blankets Southeast with snow and ice
A motorist cleans snow off cars in Richmond, Va., on Monday.
(Steve Helber / Associated Press)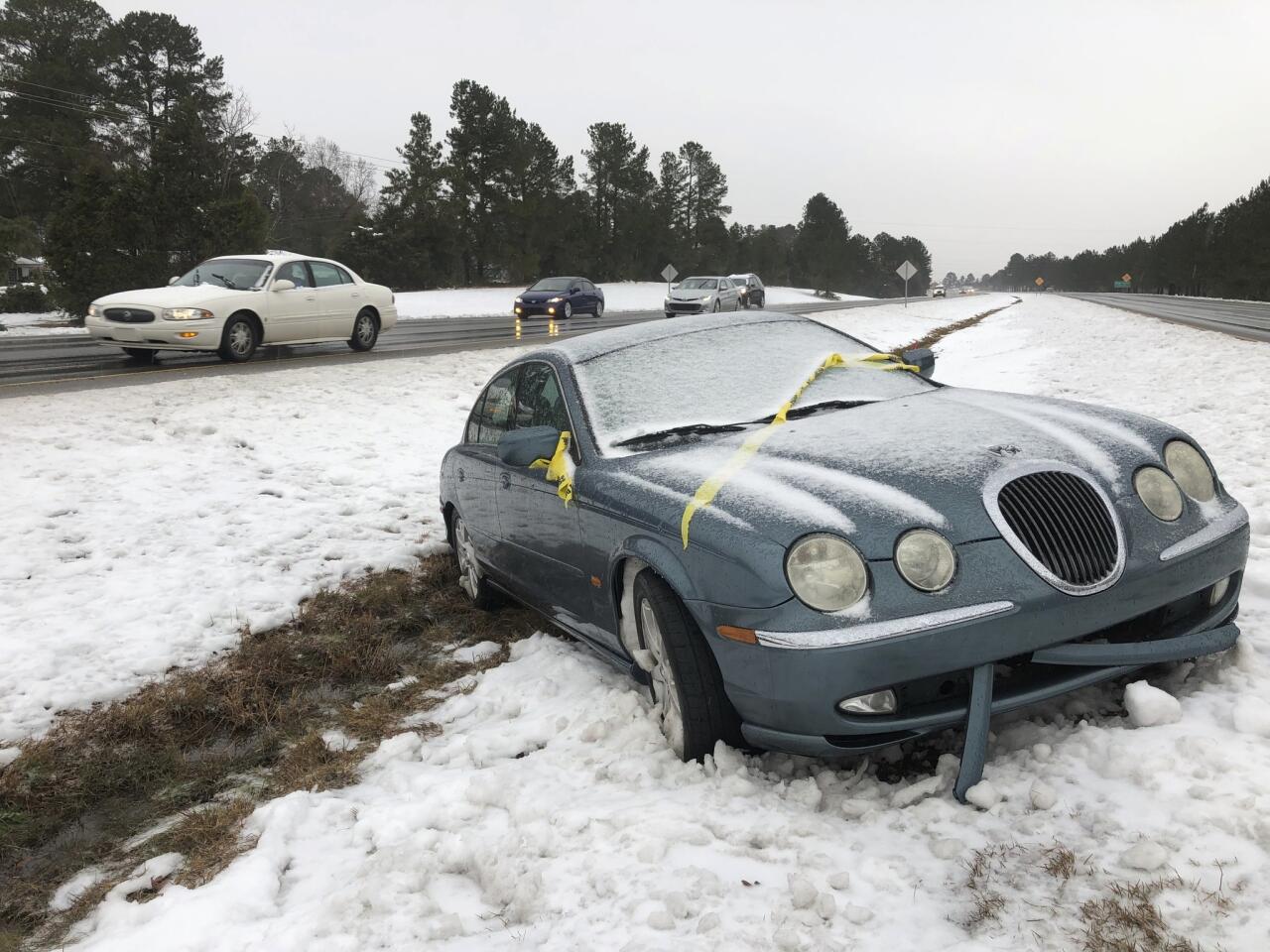 Vehicles pass a stranded Jaguar in the median of U.S. 1 in Raleigh, N.C., on Monday. Gentle snow turned to sleet and then rain, and was expected to freeze overnight.
(Allen G. Breed / Associated Press)
A Duke Energy lineman uses a bucket truck to approach a transformer on Hope Valley Road in Durham, N.C., on Sunday as heavy snow blankets the area. More than 300,000 power outages were reported across the region, with North Carolina bearing the brunt of it, and nearly 270,000 remained without power Monday morning.
(Chuck Liddy / Associated Press)
David Aderholdt clears snow off his truck outside his home in Greensboro, N.C., on Sunday.
(Chuck Burton / Associated Press)